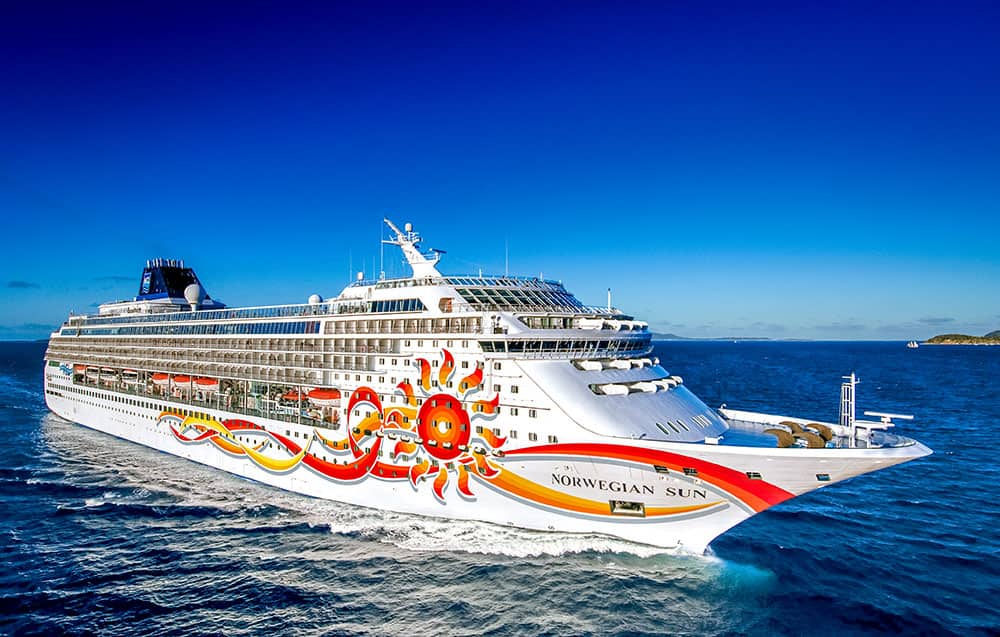 One of coolest things about the newly refurbished Norwegian Sun is the diversity of destinations you can cruise to. You can hit the warm tropical beaches in the Bahamas and Florida, and The Caribbean, or explore new cultures and unique experiences in South America, including world-renowned cuisine in Peru, the pristine waterfalls and forests of Patagonia in Chile, or visit a penguin rookery in Argentina. Norwegian Sun offers a plethora of updated spaces, as well as entirely brand new venues. Let's take a look at seven things you didn't know about Norwegian Sun.
1. Art Galleries, Hot Tubs and a Video Zone — Oh, My!
Besides being cited as the Best Mid-Size Ship for Value of Money, Norwegian Sun could also be the best ship for its array of onboard activities by offering everything from an Art Gallery to a Video Zone. Some of the 2018 updates on this popular ship included sustainable and environmentally friendly teak decking around the main pool and five hot tubs. And don't forget about the basketball/volleyball courts, golf driving net, the outdoor jogging/walking track, and, of course, the complimentary Splash Academy and Teen Club youth programs for kids ages three to 17.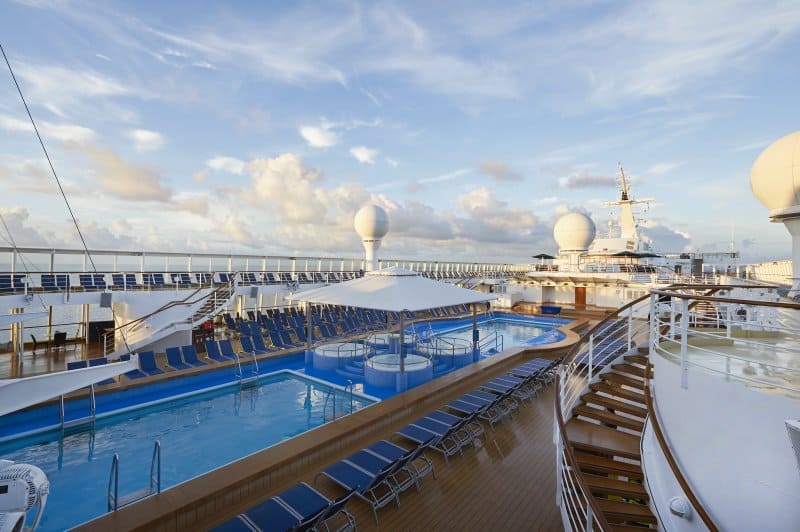 2. Trendy Nightlife Now Offered on Norwegian Sun
If you want to dance until you drop at a hip night club, look no further than the Bliss Ultra Lounge where DJs will get you moving and grooving to the latest hits. If you'd like to round off your evening with a relaxing nightcap, head over to the Spinnaker Lounge, where you'll find sumptuous leather armchairs just waiting for you to sink into. The fun pub-like atmosphere of the Sports Bar helps you keep track of the latest scores while enjoying drinks as well as complimentary fan favorites like burgers and traditional fish and chips.
3. Re-tailored Complimentary Dining
The two main dining rooms on Norwegian Sun, Four Seasons and Seven Seas, have undergone plenty of 2018 updates, including a brand new overall look with refreshed furnishings. Topsiders Bar & Grill remains as popular as ever, as does the bright and airy Garden Cafe with its floor-to-ceiling windows. The casual vibe of the Great Outdoors Cafe means you can come as you are to enjoy popular grill items and those amazing ocean views. It's a great place to meet up after a morning of exciting shore excursions or to fuel up before an afternoon of shopping.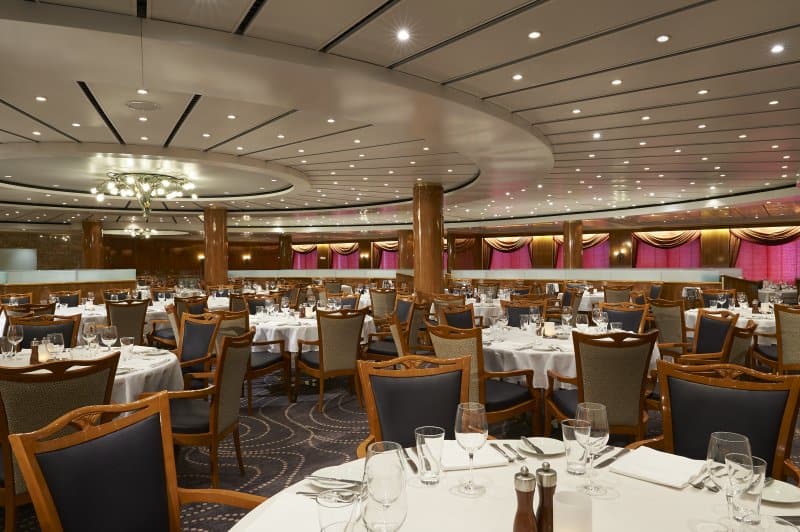 4. Rocking Entertainment and Luxe Shopping
Norwegian Sun showcases a variety of entertainment for everyone to enjoy. Get a globe-spanning cultural experience at World Beat, where you'll hear everything from New York City rhythms to Irish tap dancing. Rock You Tonight will blast you into the 1970s with classic rock tunes, while What the World Needs Now highlights songs from Burt Bacharach. The refurbished Sun Casino sports new gaming tables just waiting for you to try your luck. As for shopping, you can purchase duty-free liquor, spend 10 bucks at the Bijoux Terner Boutique, or whatever you'd like at Colombian Emeralds International.
5. Everything From A to Z at the Revitalized Mandara Spa
Did you know Mandara Spa has been voted World's Best Cruise Spa by World Spa Awards? Once again, we're back to the sheer variety of pampering, soothing beauty and massage treatments available. With its rejuvenated look, Mandara Spa offers everything from A to Z, or in other words, everything from first-time acupuncture to rejuvenating Triple Oxygen Treatments by Bliss — well, not quite to Z, but close. Book in for a relaxing Couples Massage, enjoy a stimulating Exotic Lime and Ginger Salt Glow, or treat yourself to an Epic 24 Karat Facial for a satisfying radiance.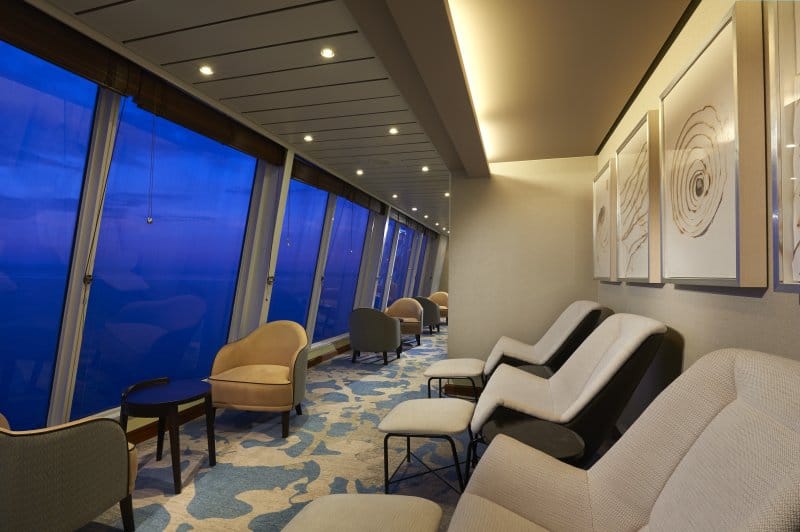 6. Newly Revamped Staterooms
You won't have a lot of time to spend in your stateroom with so many things to do on a Norwegian Sun cruise, but when you're there, you'll be cruising in style. You're sure to love the new artwork, furnishings, and carpets, in addition to smart TVs and USB ports. The modernized sea-inspired colors combine silver, turquoise, and blue tones for a relaxed retreat at the end of an exhilarating day. Plus, all Balcony Staterooms have the same environmentally friendly teak decking. Fun fact: Norwegian Sun was also voted Top 10 Best Cabins (Mid-Size Ship Category).
7. Three Brand New Specialty Dining Venues
With eight Specialty Dining restaurants, Norwegian Sun is excited to be offering three brand new venues to its roster, including authentic Mexican cuisine at Los Lobos Cantina. The super popular Teppanyaki sizzles with a new space that's double the previous size. If you've dined on Italian fare at La Cucina, delectable French food at Le Bistro, or at the classic Cagney's Steakhouse, you'll be pleasantly surprised with the revamped decor. The Sushi Bar offers a great selection, including sashimi, while the Atrium Cafe serves handcrafted coffees and desserts. There's also a trendy Brazilian steakhouse experience served up at Moderno Churrascaria.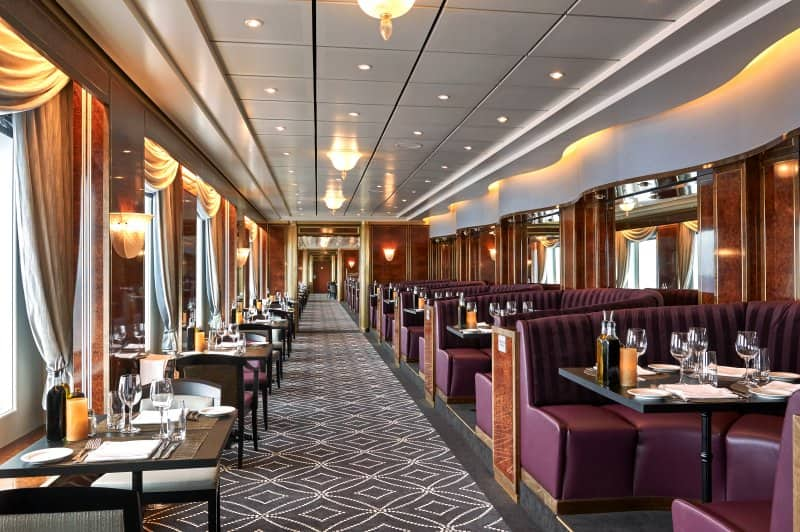 Norwegian Cruise Line cruises to destinations around the world, including those served by our beautifully remodeled Norwegian Sun. Check out our Cruise Deals and Lowest Cruise Fares to see how affordable an exciting Norwegian cruise can be.