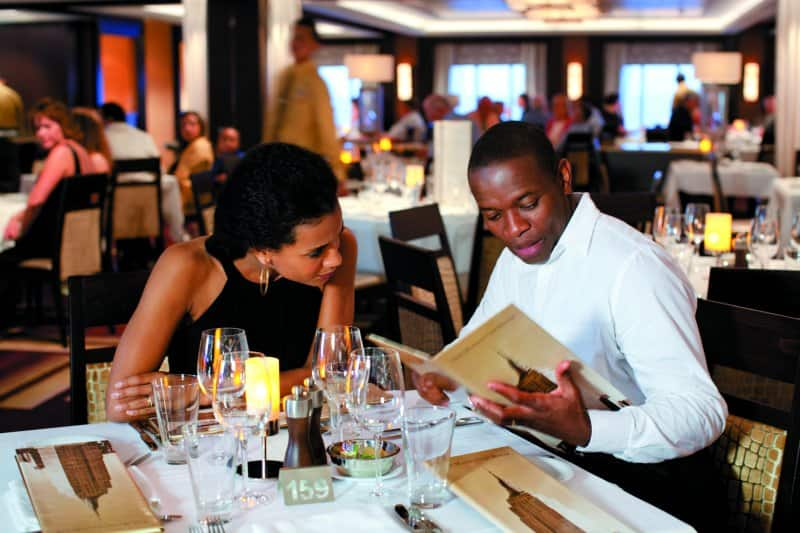 If you have allergies, a gluten sensitivity, keep a kosher diet, or have any other dietary restriction, you probably find it hard enough to stick to your diet while at home. So the thought of traveling while on a special diet might feel overwhelming, especially since experiencing new food is often one of the most exciting parts of travel. However, managing dietary restrictions while cruising shouldn't keep you from enjoying your vacation. A restricted diet should not mean a restricted trip.
A cruise holiday is one of the best trips for someone with a dietary restriction. When you cruise with Norwegian, you won't have to worry that your nutritional limitations will keep you from having the holiday of your life.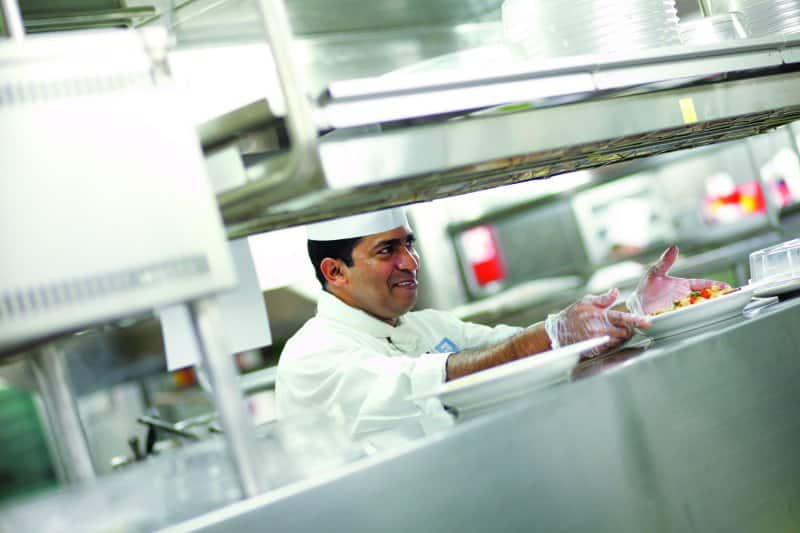 Norwegian's chefs are trained to prepare food for a variety of diets - vegetarian, sugar-free, gluten-free and more. Norwegian makes an effort to accommodate all passenger dietary needs and to provide suitable alternatives on request for those with food allergies or other special needs.
Norwegian also offers a variety of vegetarian meals on most menus. You do not need to make a special request for these meals. The menu will indicate whether or not a dish is vegetarian.
Here are some more tips to help you cruise with a special diet.
Notify the Cruise Line When You Book
Let your travel agent or your cruise reservations agent know about your dietary needs as soon as you book your cruise. Norwegian requires notice 30 days before sailing. Advance notice allows the cruise line to fulfill your request. However, the earlier you inform your reservations or travel agent, the better.
Contact Accessible Travel
Norwegian Cruise Line has a special toll-free phone number for accessible travel. The number is 0800 969 283. In addition to notifying your reservation or travel agent of your special diet, it is also best to talk with an Access Coordinator. They can help ensure that your needs are met to the extent possible so that you have a wonderful cruising experience.
Talk to the Restaurant Manager
When you board the cruise ship, make sure that the restaurant manager or person in charge of onboard dining is aware of your dietary needs. Norwegian offers Freestyle Dining, which means that there are no fixed dining times or tables. You can dine where and when you want. Since you won't likely have the same dining staff every night, talking to the dining manager will ensure that your dietary needs are taken care of — no matter where you choose to dine.
Book A "Behind The Scenes Ship Tour"
A Behind the Scenes Ship Tour gives you an up-close look at the inner workings of the ship. You'll have the opportunity to access areas that are usually off-limits, including the galley, which is where the food is prepared. You'll also get the chance to ask the crew members questions. You can inquire about how they accommodate allergies and other dietary restrictions. It can give you peace-of-mind knowing what steps Norwegian's crew takes to accommodate special diets. The Behind the Scenes Tour is an exclusive tour offered only once during the cruise. It usually fills up quickly, so it is best to book the tour on the first day of your trip.