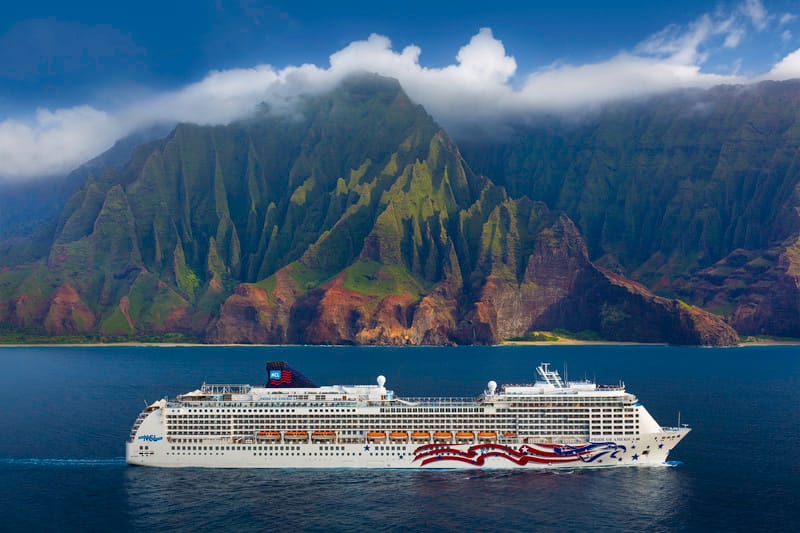 Life is an adventure. And truly, what could be better than an adventure? Well, how about an adventure in the Paradise of the Pacific - Hawaii!! An amazing 7-Day, round-trip Hawaii cruise from Honolulu on board the Pride of America will take you to 4 islands any time of year, plus you can enjoy overnight stays in both Kauai and Maui where you can maximize your island time. Now back to the adventure. Here are five thrilling things to do in Hawaii!
Honolulu, Oahu
Duration: 2 1/2 hrs
While the activity level for this shore excursion is a 1 for easy, the thrill factor of taking a state-of-the-art helicopter flightseeing ride over the island of Oahu has to be a 10+!! You'll see all the Oahu highlights: Diamond Head Crater, Hanauma Bay, and the spectacular Nuuanu Valley, along with the Dole Plantation pineapple fields. For military enthusiasts, you'll fly over Pearl Harbor, the Battleship Missouri, and the Arizona Memorial. And that's not even mentioning the striking turquoise waters, beaches, lush valleys, and soaring cliffs you'll see as you cruise high above.
#2. Rappel Waterfalls
Kahului, Maui
Duration: 6 hrs
What an epic thrill this would be! You'll start off rappelling down a 60-foot slope in Maui. It's easy, they say. Once you've mastered that, you'll move on to 30- and 50-foot waterfalls. Yes, you're going to rappel right through those falls and down in the deep pools below. And as a reward for your bravery (and after you make your way back to the top via a 300-foot hiking trail), you'll receive lunch in a setting with valley and ocean views. Nice!
Kahului, Maui
Duration: 3 hrs
This could be the biggest thrill of a lifetime: to get up-close-and-personal with a Humpback whale! During your port stop in Maui, a naturalist will narrate your tour onboard a zippy Zodiac to National Humpback Whale Marine Sanctuary where you'll hang out and wait to see these amazing creatures breach the surface and explosively expel air through their blowholes. You might even experience the crack of a fin or a tail slap, or you may even hear a whale sing as he looks for a mate. How romantic.
Kona, Hawaii
Duration: 3 1/2 hrs
Similar to the Zodiac Whale Watching Adventure in Kahului, this Zodiac raft tour is all about the journey. The fast-paced journey. You'll zip along the Kona coast in search of Humpback whales, sea turtles, spinner dolphins and manta rays! Once you arrive at picturesque Kealakekua Bay, you can snorkel in the calm waters. Education is the focus of the return trip where you'll have a chance to explore lava tubes and sea caves. Wow!
Nawiliwili, Kauai
Duration: 5 1/2 hrs
This time the thrill is on land. Or in the mud. Besides the exhilaration of driving a fully automatic ATV in Kauai, you'll be right in the thick of things - like the actual thick sugar cane fields and the thick vegetation that suddenly breaks out into a stream. What a rush! You'll drive along back roads and may even have an opportunity to take a swim in a mountain pool.