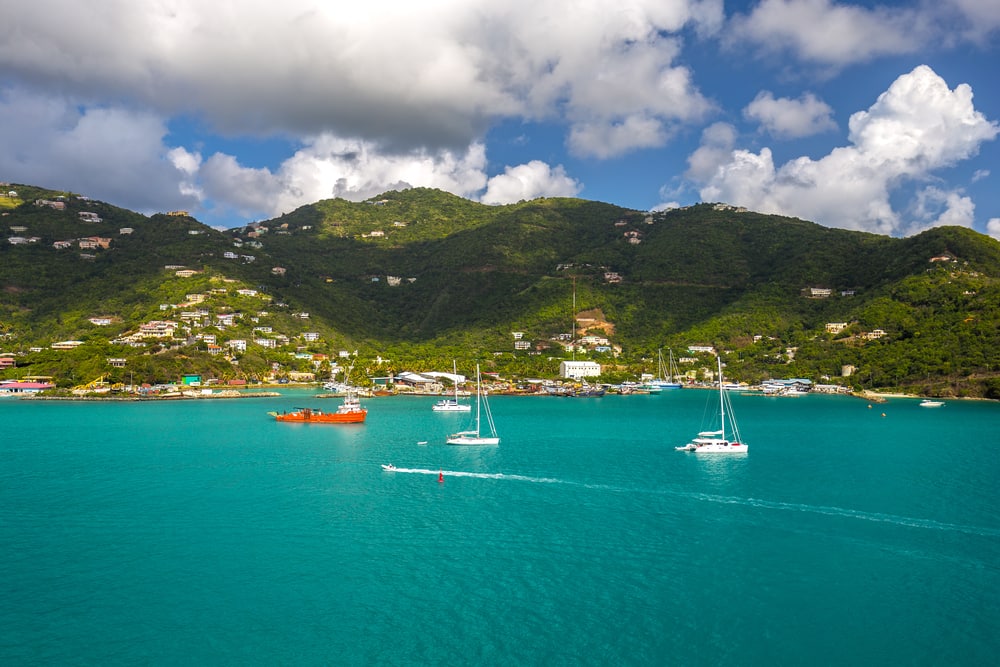 Are you planning a cruise to Tortola with Norwegian? If you love the beach life, Tortola needs to be on your bucket list, or better yet, on your next cruise itinerary! Tortola beaches and bays are lined with mountains and swaying palm trees, and the water is the lightest shade of aqua blue- like a scene straight from a postcard. If you've got a Caribbean cruise vacation on your to-do list, make sure Tortola is one of your stops.
Where is Tortola located?
Tortola is located in the British Virgin Islands ("BVI") in The Caribbean. It's the largest and most populated island in the BVI. Boasting some of The Caribbean's most beautiful beaches, below is a beach lover's guide to the best ones on the island.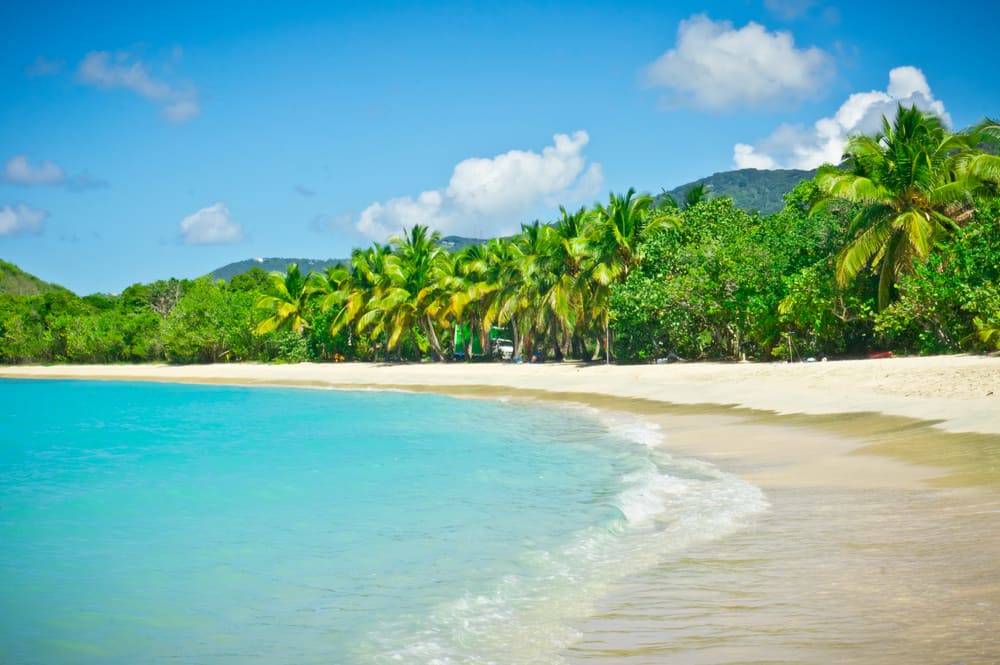 5 Beaches to Visit in Tortola
1. Cane Garden Bay
Centrally located on the north side of the island, Cane Garden Bay is one of the most popular beaches in Tortola. And upon your first look, you will instantly know why. Cane Garden Bay takes the top spot as the must-see beach if you are cruising to Tortola. It has a family-friendly, laid-back style. The bay is perfect for strolling from end-to-end and taking in the scenery. It's surrounded by lush, green hills on all sides, and the beach is lined with tall, elegant palm trees. Sink your toes in the white powder sand, or go for a swim in the warmest, most beautiful blue water. Lounge chairs are provided for renting, and there are plenty of open-air beach bars and grills to enjoy a snack or drink. The harbor is filled with yachts and sailboats for one of the most picturesque scenes in all of The Caribbean.
2. Smuggler's Cove
Located on the northwestern side of the island, Smuggler's Cove is tranquil and secluded; one of Tortola's hidden gem beaches. While it is less accessible, down an unpaved, bumpy road, if you don't mind the ride, you will understand the meaning of the phrase "diamond in the rough." Perfect for sunbathing and swimming.
3. Josiah's Bay
Josiah's Bay is located on the northeastern side of Tortola and is the beach choice for most surfers. It's also a perfect beach to sunbathe and watch the waves. Often uncrowded, Josiah's Bay beach is more off the beaten path and low-key. Be mindful that the waves and undertow can be quite strong here, so safety is key. Josiah's Bay Plantation is located nearby, which was once a sugar factory and then a distillery. Today, you can visit the Plantation where there's a restaurant. You can also browse the art gallery or shop at the store on site.
4. Long Bay Beach
Long Bay Beach is located in Tortola's West End, between Cane Garden Bay and Smuggler's Cove. Think peaceful, scenic, and relaxing. The water in the bay is clear and perfect for swimming, or you can rent chairs and umbrellas. You will be able to see the island of Jost Van Dyke from this beach.
5. Brewers Bay
On the northwestern coast, Brewers Bay is great for snorkeling, swimming, and sunbathing. Crystal clear water allows for a great opportunity to see many tropical fish right off the shore. Chairs, umbrellas, and a local restaurant are all available in Brewers Bay.
Your cruise ship will dock at the cruise pier in Road Town, which is centrally located on the south side of the island. You will need to arrange transportation to one (or more) of the beautiful beaches, and don't forget to arrange transportation BACK to your cruise ship! Although, you'll never want to sail away from Tortola once you've cruised to this beach lover's paradise.