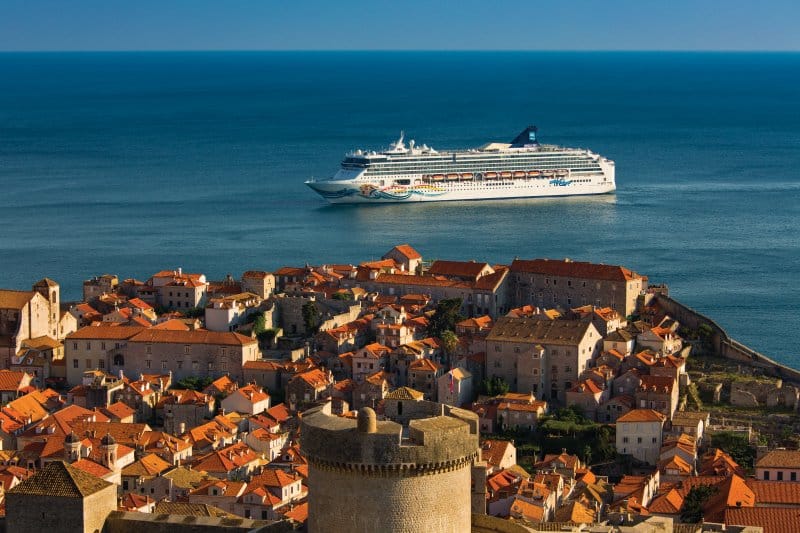 Europe is full of history, stunning architecture and unique cultures, along with alluring romance, so it's no wonder that millions of travelers visit each year. But the vast choices can also be overwhelming when you're planning a European vacation — with so many cities, what to choose, where to go? Let's make it easy for you. As the 11-time Europe's Leading Cruise Line World Travel Award winner, Norwegian Cruise Line offers Europe cruises with departures from nine cities to all the quintessential European destinations, along with a stress-free, no-hassle vacation experience. Here's why cruising is the best way to see Europe.
1. Your Transportation is Provided by Your Cruise Ship
It's no fun to try to coordinate your own travel plans. Inevitably, there will be train or flight delays that end up wreaking havoc on your entire itinerary. When you travel by cruise ship, you simply board your ship and end up at your destination. It's really that simple. And besides, do you really want to spend time waiting at the airport to take those flights? You could be lazing the afternoon away on a picture-perfect beach in Santorini, visiting the spectacular Colosseum in Rome, or the marveling at the colorful Cinque Terre coastal villages. Just saying.
2. A Cruise Is an Efficient Way to Plan Your Vacation
Once you've decided on Europe as your vacation destination, it doesn't take long to realize which cities are calling your name. If your vacation time is limited — and whose isn't? — a cruise provides a pre-planned itinerary to some of the most-visited cities in Europe. You don't need to figure out that dreaded transportation, purchase tickets, and carry tons of backup paperwork in case something doesn't match up. A cruise alleviates the fear of travel plans going wrong on your vacation, plus it really does provide a convenient and efficient one-stop shopping experience.
3. Taking a Cruise Makes Financial Sense
When you start adding up the cost of flights, train tickets, and airport shuttles, along with the expense of hotels, food, and entertainment, finances can get out of control quickly. With a cruise, your transportation, accommodation, and choice of complimentary dining options, as well as general entertainment, are included in the cost. This way you won't be facing any additional costs you haven't anticipated. With the Free at Sea promotion, you can take advantage of extras like choosing free specialty dining and Wi-Fi. The bonus here? On a cruise, you won't have to plan or cook meals for yourself.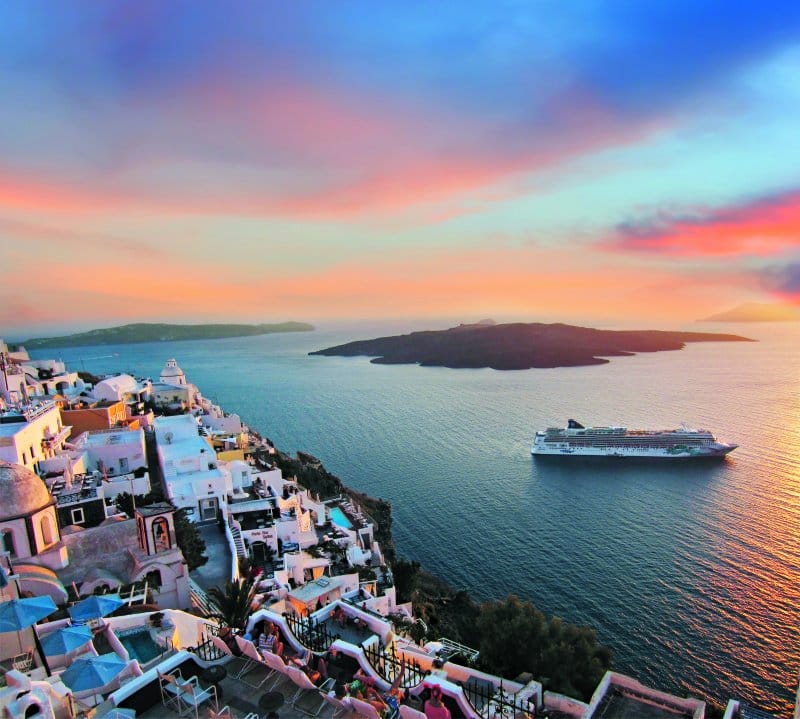 4. You Only Have to Unpack Once
Remember how long it took to pack your luggage before leaving home? Now think of rummaging through those same suitcases to find that dress or pair of shoes day in and day out, or having to repack nearly every night because you're flying to your next destination. Never mind hauling it all to the airport check-in, again. On a cruise, you only need to unpack once. That's right — once. Within your stateroom, you'll find a selection of closets, drawers, and shelves so you can easily organize your clothing and personal items. How amazingly simple and cool is that?
5. Top-Rated Shore Excursions
Booking your own tour is an iffy aspect of traveling. Will it be a good tour? Will it be worth the money you paid? It's like you need to cross your fingers and hope for the best but be prepared for the worst, just in case. And what if there are unpredictable weather conditions? Will you get a refund? Booking your shore excursions with Norwegian Cruise Line assures you'll be getting quality tours, good value for your money, and a huge variety of available onshore excursions that you can conveniently book at your leisure with 24-hour online shopping.
6. Maximized Destination Time
It's great that you were able to book those cheap flights from Barcelona to Paris, but it's also sad you've wasted half the day at the airport because of flight delays. On a European cruise, you'll arrive in your new port of call early in the morning — how exciting it is to wake up in a new destination almost every day — and stay until the late afternoon or evening. Your maximized time in port gives you a chance to explore and really take in a destination. Select cruises to cities like St. Petersburg, Russia, and Venice, Italy, offer coveted overnight docking.
7. You'll Always Be Provided With an Ocean View
Even if you choose to cruise in a Family Inside stateroom for four or in a trendy Studio Inside cabin just for one, you'll always have an ocean view when your ship is docked at the pier. Plus, anytime you want, 24 hours a day, feel free to enjoy the lido deck, the observation deck, or stroll along The Waterfront promenade. Pull up a deck chair, stay a while, and relax with a good book or a drink in hand. Enjoying the gorgeous views and taking in the fresh ocean air is what cruising is all about.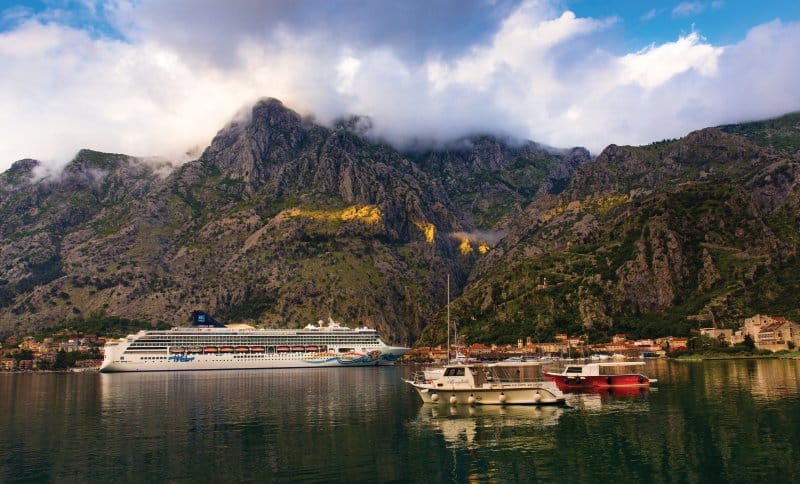 All these reasons combined are exactly why cruising is the best way to see Europe, especially for first-time visitors. Not sure what to pack for your European adventure? Or are you wondering about the best souvenirs to pick up on a Mediterranean cruise? No worries; we've got you covered. You can choose from one of the many European cruises offered by Norwegian Cruise Line. It's easy to narrow your choices by dates, cruise ship, and port of departure, as well as by the type of stateroom you'd like. You can also view any cruise specials that may be applicable.
Have you cruised to Europe with Norwegian? What is your favorite cruise memory?