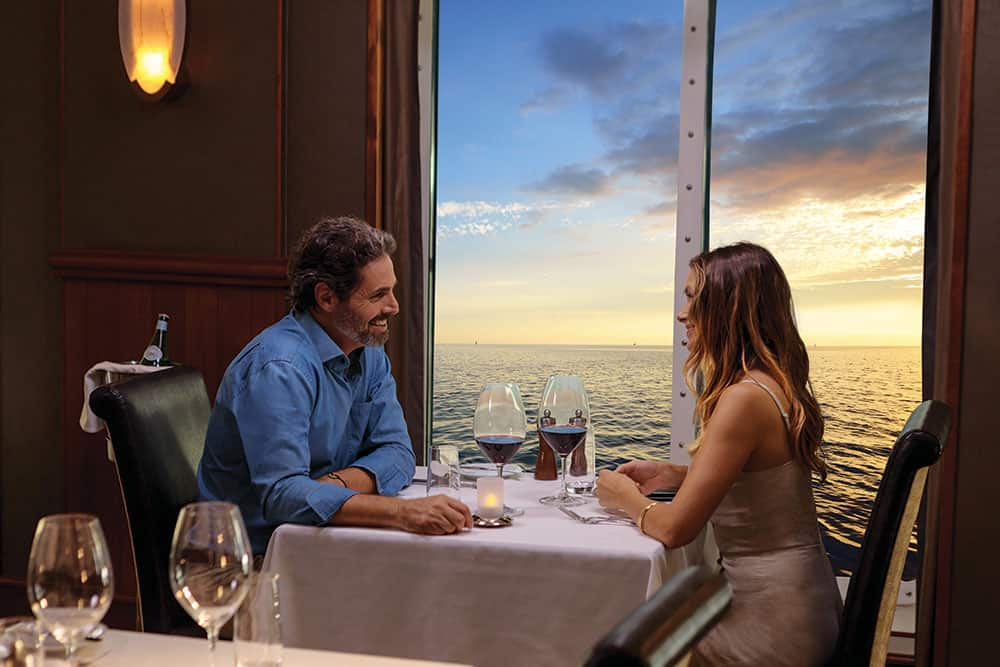 Family cruise vacations are fun. Making memories with the kids that will last a lifetime is one of the best parts about them. However, parents often need alone time, too. After all, it's also their vacation. Norwegian makes it possible for parents to make time for romance. There are countless activities for the kids to do on their own, allowing parents to relax and reconnect. Here are a few ways you'll be able to find the time for romance even if you're on a family cruise.
Cruise Programs for the Kids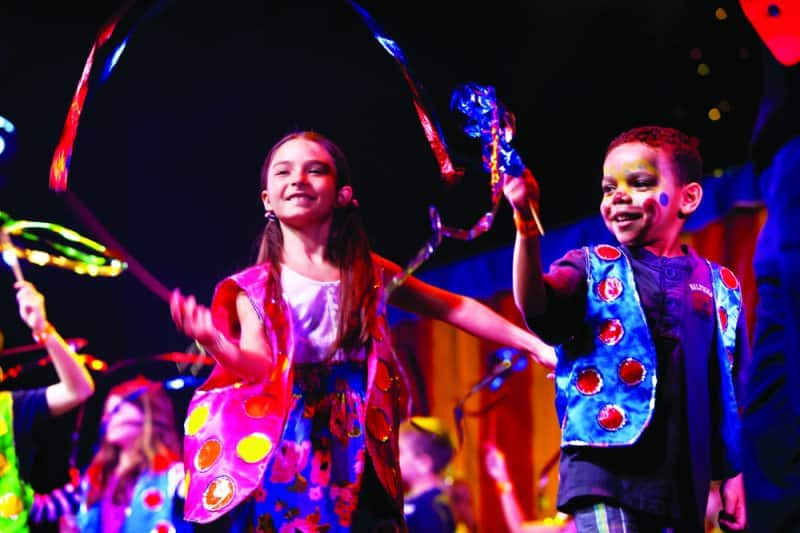 Kids are just small people. They enjoy independence and time away from their parents, too. Ask the kids when they'd like to go do their own thing, like teenagers spending the evening at the onboard teen nightclub, or younger kids wanting to go play with their new friends. This gives you the opportunity to enjoy the cruise in your own way, at your own pace. Here are some great activities for your kids that can give you some well-deserved alone time.
Splash Academy
A great option for younger kids, Splash Academy offers a wide variety of exciting and fun activities. They'll learn how to build and create various things in workshops, and how to perform tricks like juggling and spinning. There will even be a show at the end of the cruise for all your little enthusiastic performers!
Entourage for Teens
A great way to let your teenagers have an awesome time, Entourage for Teens provides entertainment and activities suitable to their age range. From movies to fashion to a teenage nightclub, there's something for even the most discerning teenager. It's also a fantastic way for the kids to make friends onboard, which is one of the best things about cruises, no matter your age.
Port Play/Late Night
When parents want to go ashore on their own or have an evening to themselves, drop off the kiddos at Port Play or Late Night Fun Zone. Most of the day is free, but later in the evening these services incur a charge. However, Late Night Fun Zone is available until 1:30 a.m. They'll even watch the kids during mealtimes if you'd like a moment to enjoy a romantic dinner, just the two of you.
Guppies Nursery
Just had a baby but would like to take a cruise? Norwegian Escape has the first nursery on the Norwegian fleet for babies of 6 months up to toddlers of 3 years. This is a fantastic option for exhausted new parents to enjoy a little alone time. You'll find the experience relaxing, even if all you do is catch up on your sleep!
Activities Just for You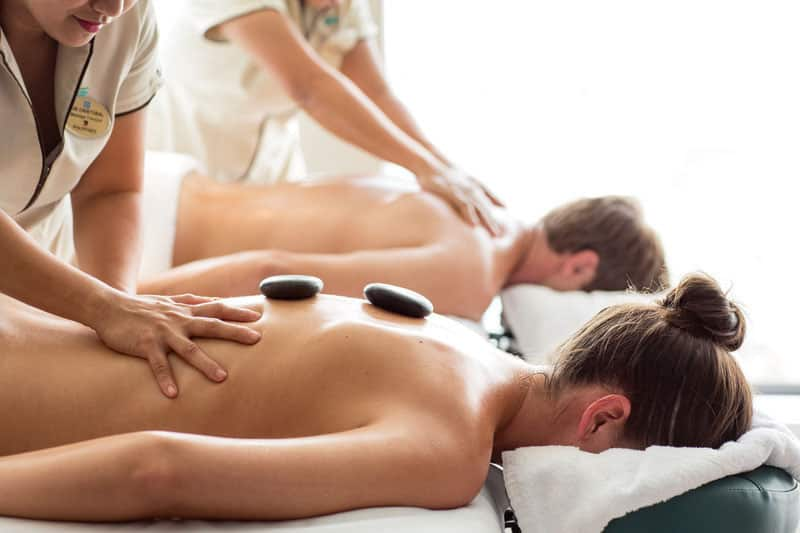 The kids are safe and busy, now it's time to rekindle the spark. Norwegian offers so many activities just for couples that you will have a hard time determining which ones to take advantage of first.
Romantic Dinner for Two
If you've been waiting for that moment to dress to the nines and enjoy a romantic dinner for two, drop the kids off at one of the services listed above and get your glad rags on. Food is one of the best aspects of a cruise vacation, and there's nothing like a tantalizing meal and delicious wine to really light that spark. Take a stroll around The Waterfront in the starlight, watch the trail of the moon on the water, and rediscover the reason you fell in love.
Relax at the Spa
Norwegian offers more than 50 treatments in its onboard spas. Take a sauna and watch the ocean outside the windows. Indulge in a couples' massage. Enjoy the blessed peace and quiet of the hot tub or thalassotherapy pool. Enjoy manicures, pedicures, hair conditioning, and scalp treatments to look your best for your romantic date on formal night. You'll find yourselves reinvigorated and ready to take on the next day in port with the kids.
Alone Time Onshore
If the kids have already exhausted everything they'd like to see, and there's a late evening in port, this is a great chance to drop them off at the Late Night Fun Zone and go out to explore on your own. You'll have the perfect opportunity to explore some of the more grown-up attractions onshore, like the bars and the discos where you can dance the night away together. You can also find time to take in a movie on board or enjoy shopping together at the amazing variety of stores on Norwegian's ships.
Beach Time
Sure, it's great to spend time on the beach with the kids, but maybe you miss the days of your honeymoon and would like some romantic alone time while sitting on a beach towel or swimming in the sea together. This is a great chance to see if the kids would like to spend some alone time of their own, hanging out with kids their own age, doing kid stuff. Then you can have a free afternoon on the beach together, even if it's just reading and holding hands.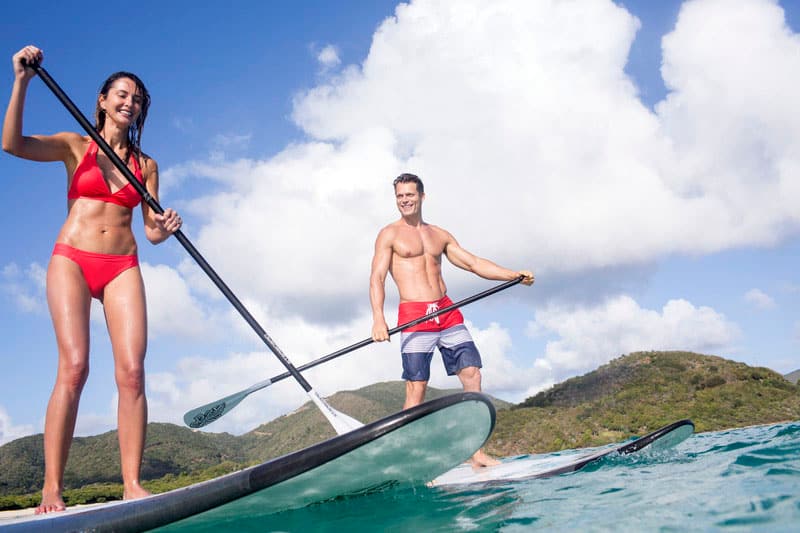 No matter how you choose to spend some time together as a couple, rest assured Norwegian has you covered with several options for parents who would like to get in a little romantic time on their family cruise.
Sign up for our emails to be the first to hear about upcoming specials and cruise deals with Norwegian Cruise Line.