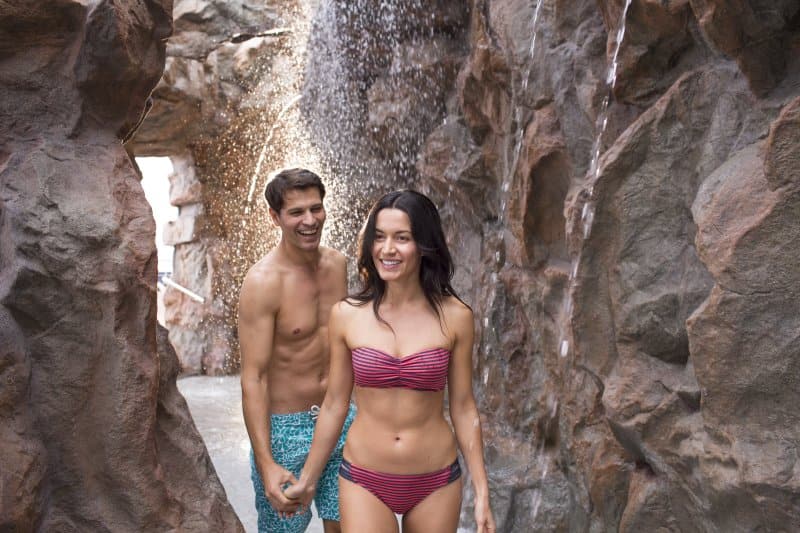 Are you planning a honeymoon on a budget? If you're looking to get one of the best vacation values for your hard earned money - without getting stuck in a destination that doesn't float your boat, or that turns into a money grab of extra fees for this and that - then, this is exactly why cruising is the answer to your honeymoon dreams!
A cruise provides you with seemingly endless meals, entertainment, accommodations, and transportation to some of the world's most beautiful places via cruise ship. And the pampering! Did we mention the pampering?! And all while sticking to a budget. It's possible! Yes, you can.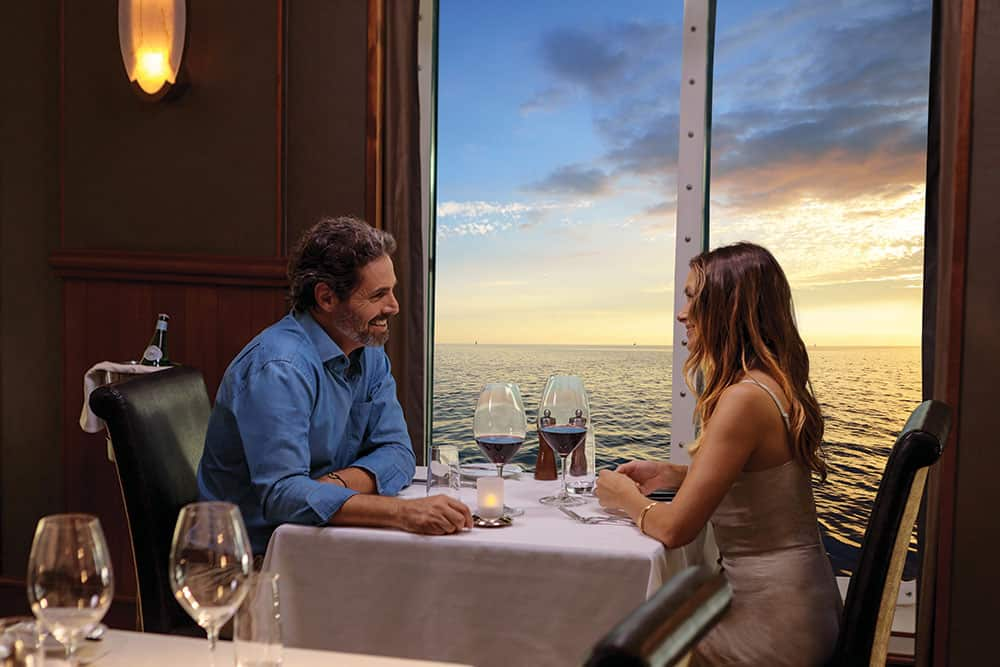 Honeymooning on a Budget: 5 Cruise Tips
#1. A cruise can actually help you stick to your budget.
Pick your cruise. Whatever your honeymoon budget may be, Norwegian Cruise Line has a cruise for that. Maybe a 7-Day cruise isn't in the cards, but a weekend cruise or a 5-Day sailing could be your perfect honeymoon getaway.
You're in control of your budget. You can pre-plan and pre-pay for almost everything on your ship ahead of time including shore excursions, specialty dining, and beverage packages.
Book ahead, pay ahead. Depending on the length of your cruise and the stateroom category chosen, you can secure your honeymoon cruise with as little as a $100 deposit per person, with the final payment due 90 days prior to sailing. In many cases, if you're really good at pre-planning, this means you could have nearly a year to pay for your honeymoon cruise.
#2. Cruises are value-added so your honeymoon will cost you less.
It's easier to stick to your budget as there won't be any extra expenses you haven't anticipated. So what's included in your cruise?

Meals in the complimentary dining venues
Your chosen accommodations
Transportation via your chosen cruise ship
entertainment including the chance to see Broadway-style shows, comedians, live music and more
use of outdoor pools, hot tubs, sports courts, activities, presentations, art auctions and fitness facilities
#3. You can easily take advantage of discounts and free stuff.
Norwegian's Free at Sea promotion offers amazing free stuff! Depending on your sailing, you can enjoy offers like:

Free Open Bar
Free Speciality Dining
Free Shore Excursions
Free Wi-Fi
Free or Reduced Airfare on Select Sailings
There's also a Friends and Family Sail Free program, but since you're on your honeymoon and it's all about couple's time, you might want to skip mentioning this one!
#4. Gifting is great. Gifting a trip is better.
Gifting a cruise honeymoon registry is fantastic! And the Norwegian Cruise Line Honeymoon Registry is so much more than your average registry. You can design your registry to include items that you would value most during your honeymoon cruise. Loved ones and friends can help create dream-worthy honeymoon memories by contributing to:
your cruise fare
onboard credits
specialty meals
beverage packages
photo packages
shore excursions
And my personal favorite, spa gift cards, because you deserve to be pampered on your honeymoon!
#5. Enjoy even more budget-friendly honeymoon tips:
To cut down on overall costs, use the closest point of embarkation from your hometown as possible.
If you're sailing out of Miami, consider flying into Fort Lauderdale instead; you can save on airfare even after factoring in a return shuttle
When choosing a hotel for a pre- and/or post-cruise stay, pick one with a free shuttle to the cruise port. Bonus points if they also include breakfast!
If you don't feel the need to sail off into the sunset immediately after your wedding, consider possibly postponing your cruise honeymoon by a few months to take advantage of lower shoulder season prices, depending on your chosen dates, of course.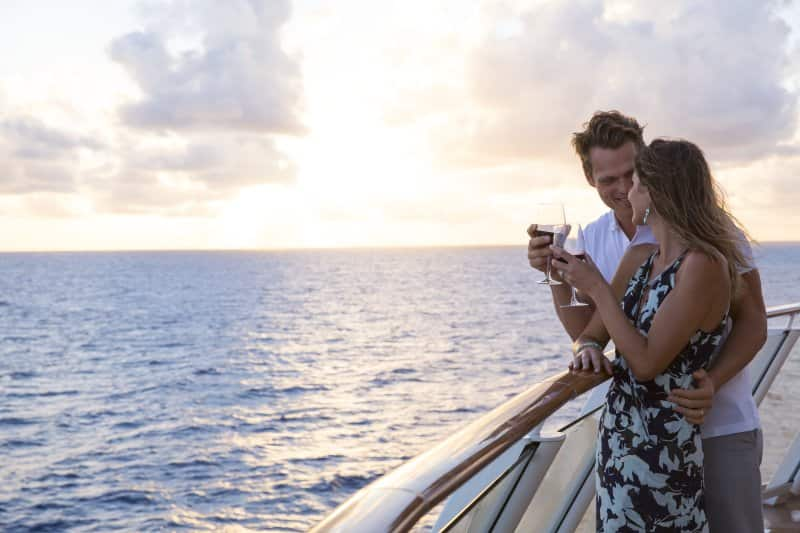 Are you planning a honeymoon cruise? Where are you headed?