If you're ready to start planning your next cruise holiday, you'll be excited to know that Norwegian Cruise Line just announced new itineraries for select ships. Stay tuned as many exciting new itineraries continue to be unveiled.
Embrace Breathtaking Natural Beauty on a Cruise to Antarctica
Come witness penguin colonies in Antarctica on board Norwegian Star, and get a front row look at icebergs that will take you to the edge of your seat. Not only will you be one of the first to ever cruise to Antarctica with Norwegian Cruise Line, but it'll be a first for us too. Explore some of our brand new itineraries that take you to the southernmost edge of the South Pole, and make this the holiday of your lifetime.
Enjoy cruising through whale-abundant waters as you set course for Elephant Island, which is home to many native wildlife such as elephant seals and penguins. You will also get to discover Deception Island, a mountainous, horseshoe-shaped destination located off the coast of Antarctica in the South Shetland Islands.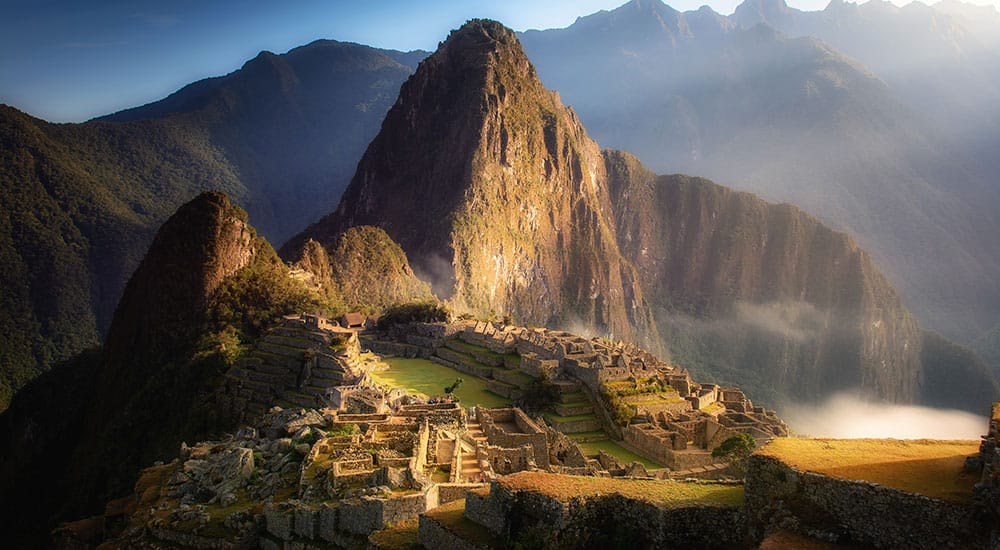 Extraordinary Journeys
Ever wish you could stretch out your cruise holiday a little longer and explore more of the world you've never seen? Welcome to Norwegian's diverse lineup of Extraordinary Journeys. These longer itineraries give you the freedom to see more, do more and create more unforgettable memories on extended cruises that have been curated to feature more unique destinations than sea days.
If South America is on your travel list, consider this 17-Day South America Cruise from Chile to Miami cruise. This itinerary features multiple stops in Peru, Chile and the fantastic opportunity to also enjoy the Western Caribbean. Another possibility: head north to a different hemisphere on this 16-day cruise that features port stops along Northern Europe including Reykjavik, Belfast, Dublin and Paris. Alternatively, you can uncover dramatic vistas and exotic wildlife on an Africa cruise like this 21-Day African Safari and Seychelles that will take you from Dubai to Cape Town.
2021 Panama Canal Cruises
Norwegian Sun will start 2021 with a brand-new destination as well, Panama Canal. Avid cruisers have the Panama Canal on their must-visit lists for a number of reasons, including its significance in the history of modern engineering. When a cruise ship enters the locks, they're essentially raised 80 feet above water level which then allows them to cruise across Gatun Lake. If that's not enough to entice you, these new itineraries also include stops in Costa Rica, Aruba and Colombia; providing guests with the opportunity to shop, sun bathe and immerse themselves in the diverse cultures of the region.
2021 Caribbean Cruises & Bahamas Cruises
Norwegian Sky will be returning to the Bahamas in January 2021 with short cruises, but will also be heading to a new destination: the Caribbean. These unique Southern Caribbean cruises will depart from Miami and include ports of call including Cartagena, Colombia and Colon, Panama. Guests will love her completely updated staterooms and venues, which include a full-service Starbucks®!
Norwegian Pearl will be returning to the always sunny Caribbean in the winter of 2021 with 5-day Western Caribbean cruises from Miami. This popular itinerary calls on Harvest Caye, a premier island destination exclusive to Norwegian guests, and Costa Maya. Norwegian Pearl features a world-class spa, lively nightlife as well as a wide variety of dining options: French, Italian, Brazilian, Asian — you name it!
Starting in April 2021, Norwegian Breakaway will cruise a mix of five, seven and nine-day Eastern, Western, and Southern Caribbean cruises from Miami. Her Eastern Caribbean sailings will include calls to Puerto Plata, Dominican Republic; St. Thomas, U.S. Virgin Islands; Tortola, British Virgin Islands; and Norwegian's private island, Great Stirrup Cay in the Bahamas. Her Western Caribbean cruises feature visits to Roatán Island, Honduras; Costa Maya and Cozumel, Mexico; and The Caribbean's premier resort-style destination in Belize, Harvest Caye. Norwegian Breakaway's Southern Caribbean cruises will visit Oranjestad, Aruba; Willemstad, Curaçao; Kralendijk, Bonaire; and Puerto Plata, Dominican Republic.
Exciting New Europe Cruises for 2020 and 2021
Norwegian Spirit emerged from dry dock on February 2020 after an over $100 million revitalisation. She will feature a brand-new spa experience, multiple new dining venues and completely modernized staterooms. Norwegian Spirit will be offering 7-Day Greek Isles & Turkey Round-Trip Athens itineraries in the summer of 2020. Ports of call for these itineraries include up to five different cities in Greece including Athens, Corfu, Mykonos, Santorini, and Rhodes. As a bonus, guests will enjoy longer stays at port, allowing for enough time to explore each city at leisure. Several itineraries also include port stops in Istanbul and Kusadasi in Turkey.
Norwegian Pearl will also be visiting the Mediterranean starting in April 2021. Her season will start with a fantastic transatlantic cruise from Miami that will stop in Portugal, Spain and France before finishing in Italy. Her exciting new itineraries in the Mediterranean will allow guests to experience the many different cultures and flavours of the region, starting with Greece and Turkey. Some of these 2021 Greece cruises also include noteworthy stops in Israel, allowing you the opportunity to explore up to three different countries in one cruise. A long stop in Haifa will give you enough time to explore the famed Bahai Gardens, perched high atop a mountain or make an excursion to visit Jerusalem.
2021 Alaska Cruises
Starting in the summer of 2021, Norwegian will be the only cruise line that offers 5-Day Alaska Round-trip from Seattle itineraries. A short Alaska cruise gives you enough days to explore the highlights of this stunning destination without having to make a large time commitment. Looking for a longer adventure? Norwegian Sun will also be doing 7 and 9 day Alaska cruises that include port stops such as Juneau, Ketchikan and Sitka.
Norwegian Bliss will be joined in Seattle in 2021 by our newest and most exciting ship, Norwegian Encore. Both Norwegian Bliss and Norwegian Encore will offer a variety of seven-day Alaska cruises. Norwegian Bliss will call to Juneau, Ketchikan and Icy Strait Point, Alaska as well as to Victoria, British Columbia beginning April 24, 2021. Her first visit to Icy Strait Point will be on May 12, 2021.
Norwegian Encore will commence her Alaska cruise season on May 2, 2021, sailing to Juneau, Skagway and Ketchikan, Alaska; and Victoria, British Columbia. All of Norwegian Encore's Alaska itineraries will feature Glacier Bay. Norwegian Joy will sail to Alaska, visiting Juneau, Ketchikan and Icy Strait Point as well as Victoria, British Columbia from April 2020 to October 2020. Beginning May 10, 2021, Norwegian Jewel will return to Vancouver, British Columbia and Seward, Alaska to sail her incredibly popular seven-day Glacier Bay Northbound and Inside Passage itineraries.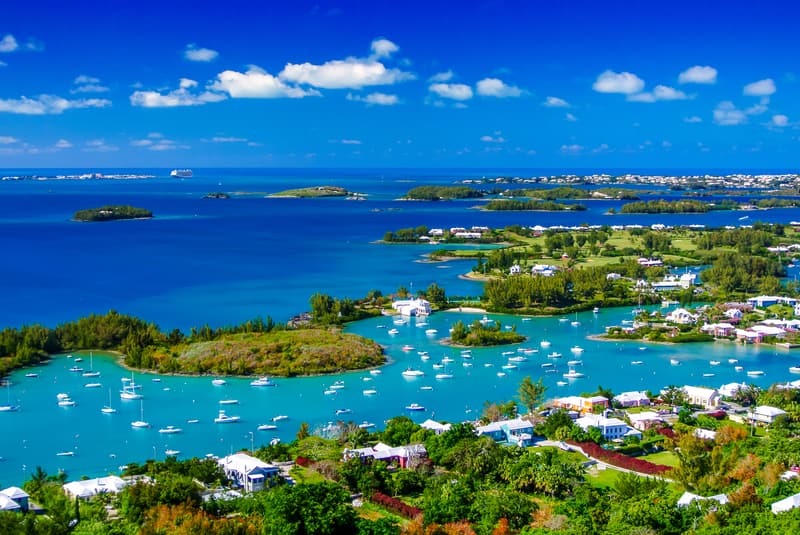 Bermuda, Canada & New England Cruises in 2021
Beginning April 14, 2021, Norwegian Joy will homeport in New York City for the first time, sailing a mix of Bermuda as well as Canada and New England cruises. Her seven-day Bermuda sailings will offer guests three full days to explore the island, whilst her five-day Canada and New England voyages will feature visits to Portland, Maine and Halifax, Nova Scotia.
From April 18, 2021, Norwegian Gem will sail a mix of seven-day Bermuda cruises from Boston as well as seven-day Canada and New England cruises from Boston and Quebec City, Canada. Visits include Bar Harbor and Portland, Maine; Halifax and Sydney, Nova Scotia; Saguenay, Quebec; and Charlottetown, Prince Edward Island.
Following her Caribbean cruises from Miami on August 24, 2021, Norwegian Breakaway will sail seven-day Canada and New England cruises from New York that will include calls to Bar Harbor and Portland, Maine; Halifax, Nova Scotia; and Saint John, New Brunswick.
Which itinerary are you most excited about? Share with us in the comments!