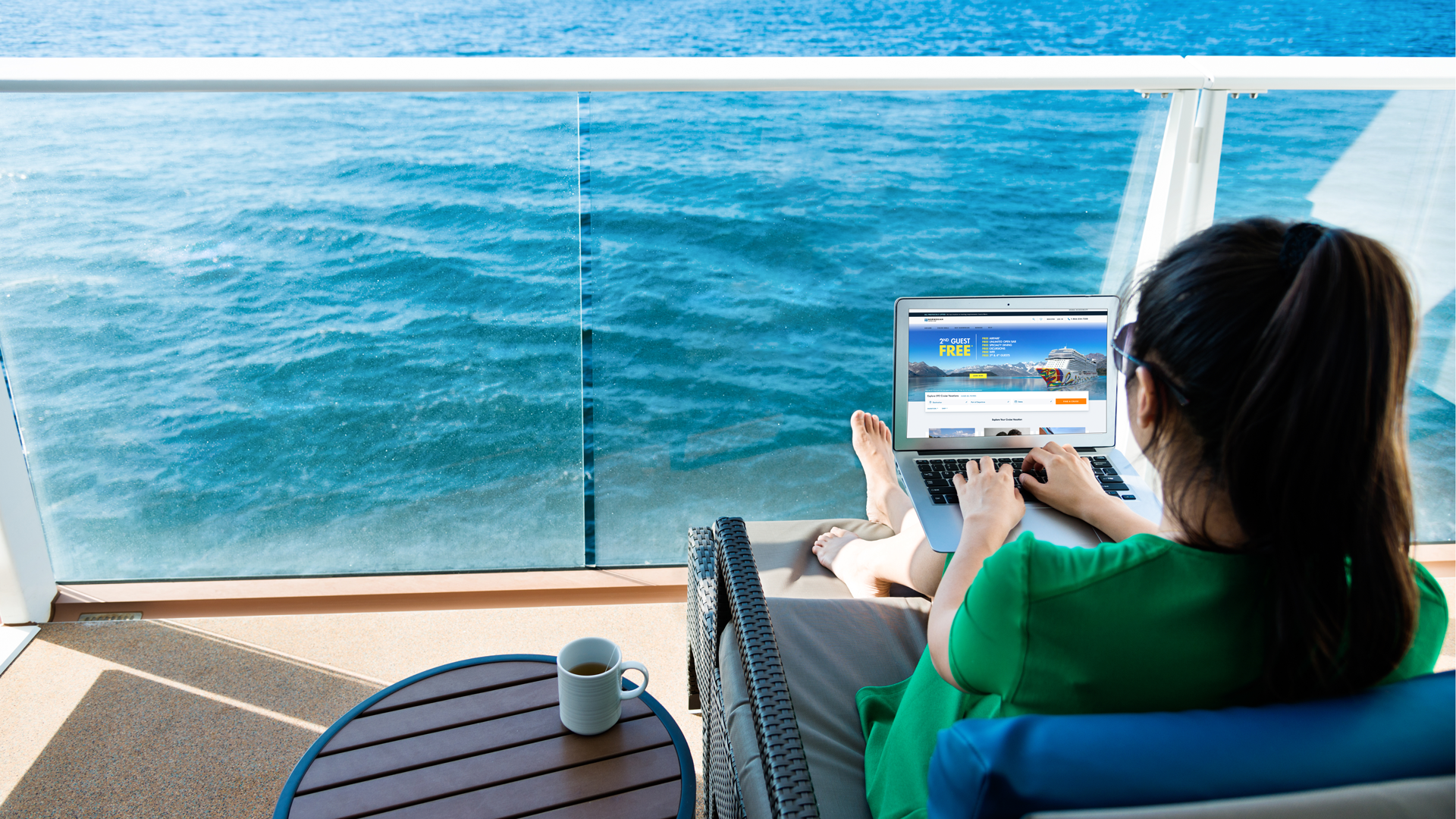 WI-FI PACKAGES

UNLIMITED WI-FI PACKAGE

UNLIMITED PREMIUM WI-FI PACKAGE

General web browsing, emails and messaging. Does not support streaming functions.

Includes audio and video streaming via your favourite provider or app plus VPN access.

1 Device


$29.99
per day

1 Device


$39.99
per day




Add a 2nd device for an additional $15.99 per day/$25.99 per day

*Packages also available for 4 Devices.

All prices are subject to change based on ship and sail length.
SAVE MORE WHEN UPGRADING
YOUR FREE AT SEA PACKAGE

WHAT'S MY INTERNET EXPERIENCE

UNLIMITED WI-FI

UNLIMITED PREMIUM WI-FI

Social Media Apps

View, post, and upload pictures and videos

Facebook, Instagram, WhatsApp, Twitter, Snapchat

Messaging and Calling

iMessage, Facetime, Skype Messenger, Zoom

Facebook, Instagram, Twitter, Snapchat

Wechat, Telegram, Google Duo, Viber

App Stores

Google Play Store, IOS AppStore, Microsoft Store

Web Browsing

News- BBC, CNN, CNBC

Weather Sites- Accuweather

Travel Sites- Trip Advisor, Booking.com, Expedia

Emails & File Sharing

Gmail, iCloud, Yahoo, Outlook

Dropbox, Google Drive

Enhanced Web Browsing

VPN

Tiktok

CBC News, CTV New, Fox News, Comcast

Audio & Video Streaming

Netflix, Hulu, Amazon Prime

HBOMax, Disney+, ESPN+, Peacock, Paramount+

YouTube

Live Sports

Video Surveillance

Apple Music, Spotify, Pandora, Podcasts

Google Play Music, iHeart Radio, Sound Cloud