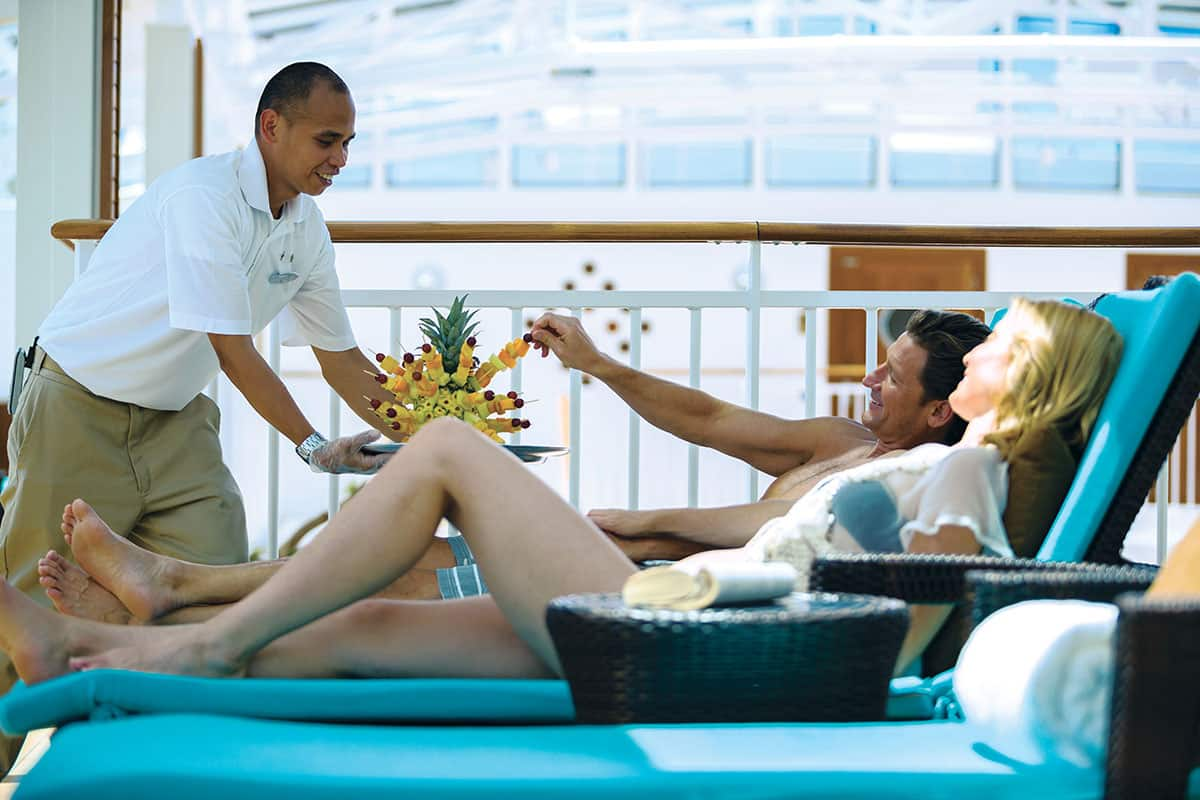 Are you looking for a way to leave behind the stress of your daily life? A cruise vacation offers the ultimate way to relax and unwind. Do you want outstanding service and a choice of inspiring world destinations to explore on your next vacation? Cruising with Norwegian offers all of that and more. On a Norwegian cruise, every staff member goes out of their way to pamper you — from greeting you by name to making your favorite dessert appear right after dinner.
With Freestyle cruising, the main focus is completely on you. Savor a three-course meal in one of Norwegian's specialty restaurants or grab a hot, juicy burger right off the grill. When you take a Norwegian Cruise to Europe, Mexico, Alaska, Hawaii, or Asia, it is all about what you want on your vacation. Entertainment, children's programming, and delectable food are all included in the cost of your cruise vacation, so you don't have to worry about anything on your getaway. Simply sit back and enjoy the beautiful scenery and exceptional service.
With Norwegian's Free At Sea, you can pamper yourself with your favorite tropical cocktails, an afternoon at your favorite beach, or a romantic evening at Le Bistro, Norwegian's specialty French restaurant. Do you want even more ways to pamper yourself on board? Here are a few ideas.
1. Treat Yourself to Specialty Dining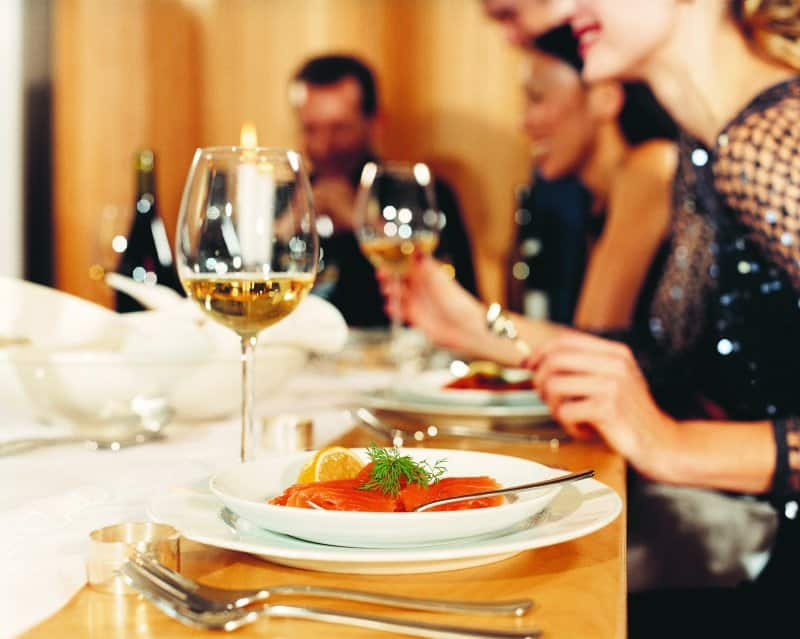 For an extra-special indulgence on your cruise vacation, treat yourself to the perfect meal. Norwegian offers a variety of specialty restaurants from Brazilian to Asian fusion. Plus, with the Take 6 Free promotion, you can eat in the specialty restaurants for free.
Savor a filet mignon cooked to perfection at Cagney's Steakhouse. Make sure you try Cagney's signature Speakeasy Martini, which is a combination of Prosecco, Grand Mariner, Southern Comfort, and apricot brandy. This delicious martini is a delicious complement to all of Cagney's tender, juicy steaks.
Alternatively, enjoy a sophisticated French meal at Le Bistro. This elegant French bistro serves up nouveau French cuisine. Relax while the friendly staff brings your favorite dishes to your table. Sail on the Breakaway or Breakaway Plus class ships and watch the gentle waves of the ocean roll in as you dine oceanfront.
2. Renew Your Mind and Body With Yoga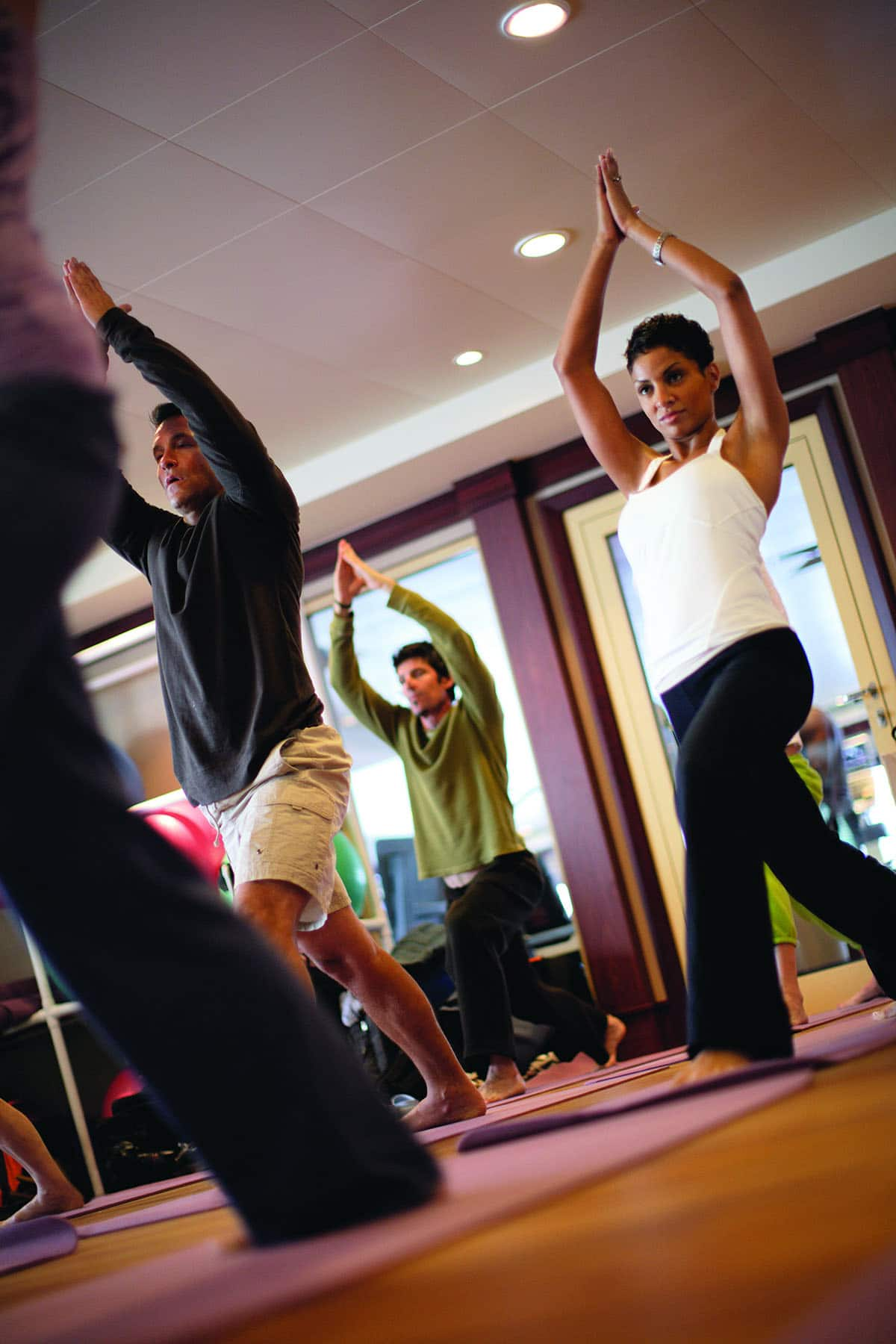 Allow yourself to relax as you melt away stress with yoga. Norwegian Cruise Line offers yoga classes for everyone from beginners to expert practitioners. Yoga helps calm the mind and soothe the soul, plus it enhances flexibility and strength. Learn simple and gentle yoga movements and breathing practices designed to both relax and invigorate your body and mind.
3. Unwind in Your Suite in The Haven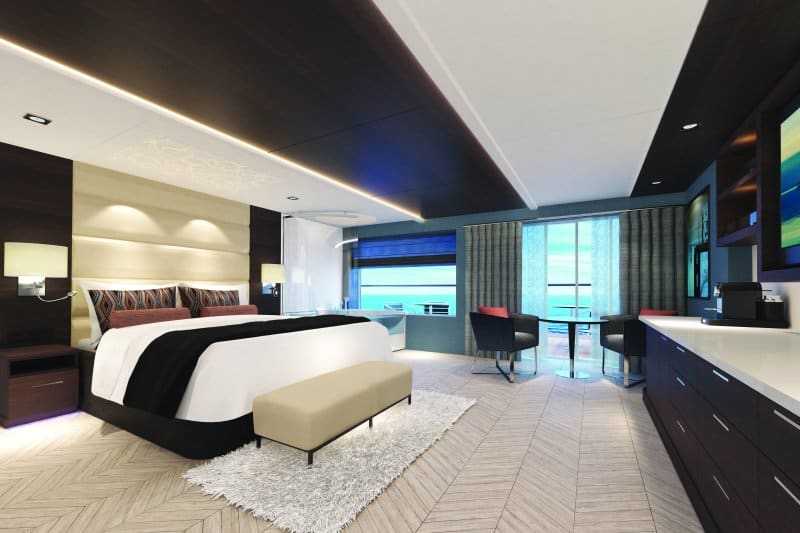 The Haven is a private section of Norwegian ships that offers some of the best accommodations onboard. Suites in The Haven are beautifully-decorated and offer plenty of room to stretch out and relax. Accommodations in The Haven vary from the Two Bedroom Family Villa With Balcony suite to the Forward Facing Penthouse. When you book The Haven, you automatically get 24/7 concierge service. Your concierge can help you with everything from booking specialty restaurant reservations to shore excursions. You'll also be pampered with 24-hour butler service for the duration of your cruise.
For even more pampering, book a spa suite in The Haven. Spa suites include a king-sized bed, waterfall shower, hot tub, and complimentary access to Norwegian's Thermal Spa Suites. These suites provide a variety of services to help you relax and recharge.
4. Enjoy an Afternoon of Wine Tasting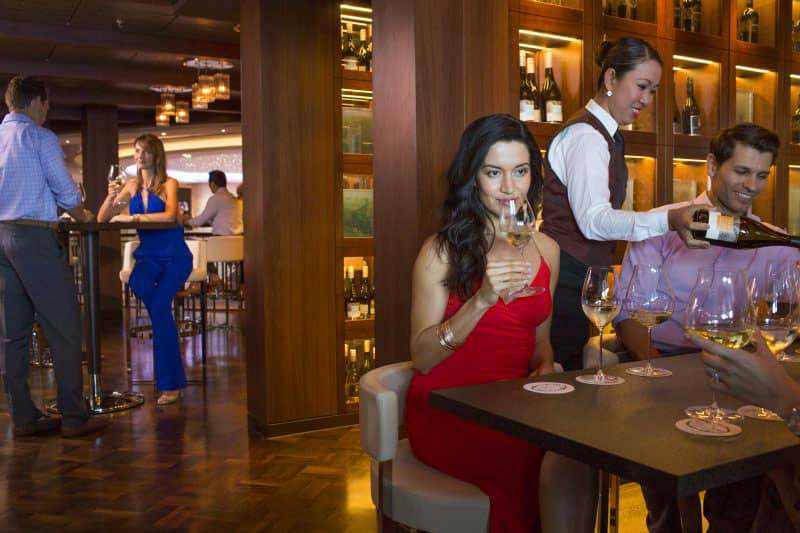 Many of Norwegian Cruise Line's destinations offer wine tastings. A wine tasting can be a memorable way to spend a day in port. Is Florence, Italy, on your cruise itinerary? If so, then try the Florence Countryside & Wine Tasting excursion. This outing takes place at one of Italy's most renounced wine cellar. Before arriving at the estate, you'll enjoy a peaceful drive through the Tuscan countryside.
Maybe Santorini, Greece, is on your cruise itinerary. If so, try the Ancient Akrotiri & Wine Tasting excursion. You'll visit Akrotiri, one of the most fascinating archeological sites in Greece. Afterward, you'll stop at one of the area's best wineries for the opportunity to relax in a peaceful, quiet environment while tasting various wines.
5. Try a Deep Scalp Massage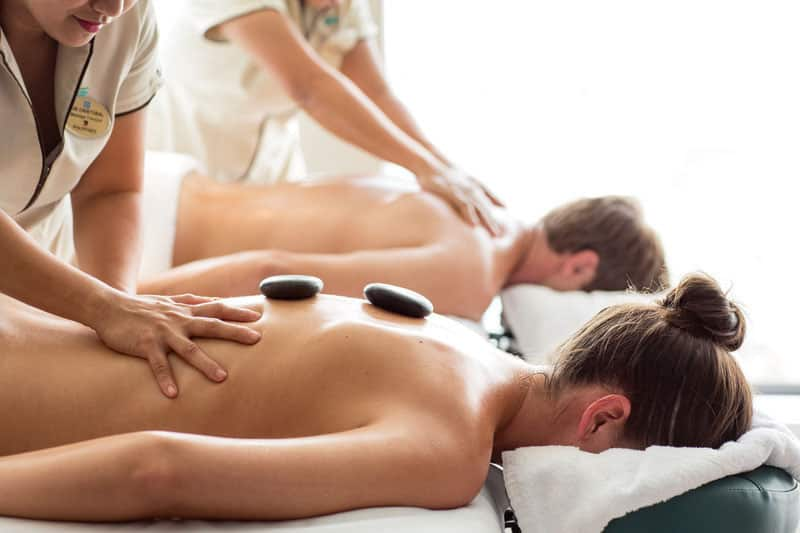 Norwegian Cruise Line has partnered with Mandara Spa to offer a variety of specialty spa treatments from hot stone massages to exotic and nourishing body wraps. For a real treat, book the Elemis Frangipani Conditioning Hair and Scalp Ritual. Spa therapists use rich Frangipani Monoi Oil from Tahiti to clean and nourish your hair. Afterward, they perform a deep scalp massage, which will absolutely melt away stress. Plus, this treatment is very healthy for your hair. You'll be left with shiny, manageable tresses.
6. Take a Stroll Along The Waterfront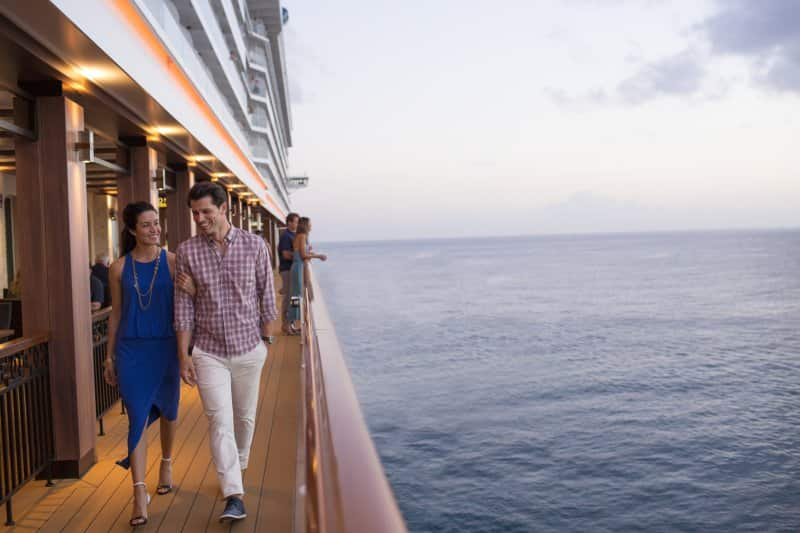 The Waterfront is Norwegian Cruise Line's oceanfront promenade. It spans a quarter-mile in distance. Feel the balmy ocean breezes and warm sun on your face while your stroll along the promenade. Sit down at Ocean Blue on The Waterfront and enjoy your favorite cocktail. Watch as the sun sets over a beautiful tropical port city.
Do you want more ways to pamper yourself onboard a Norwegian cruise? Check out this blog post for more ideas. Are you ready to book your Norwegian cruise to your favorite destination? Whether you have a weekend or a month to vacation, Norwegian Cruise Line has the perfect itinerary for you.
Of course, one of the best ways to treat yourself on board is to book your next cruise. Explore the benefits of planning your next cruise while on board with our CruiseNext rewards.