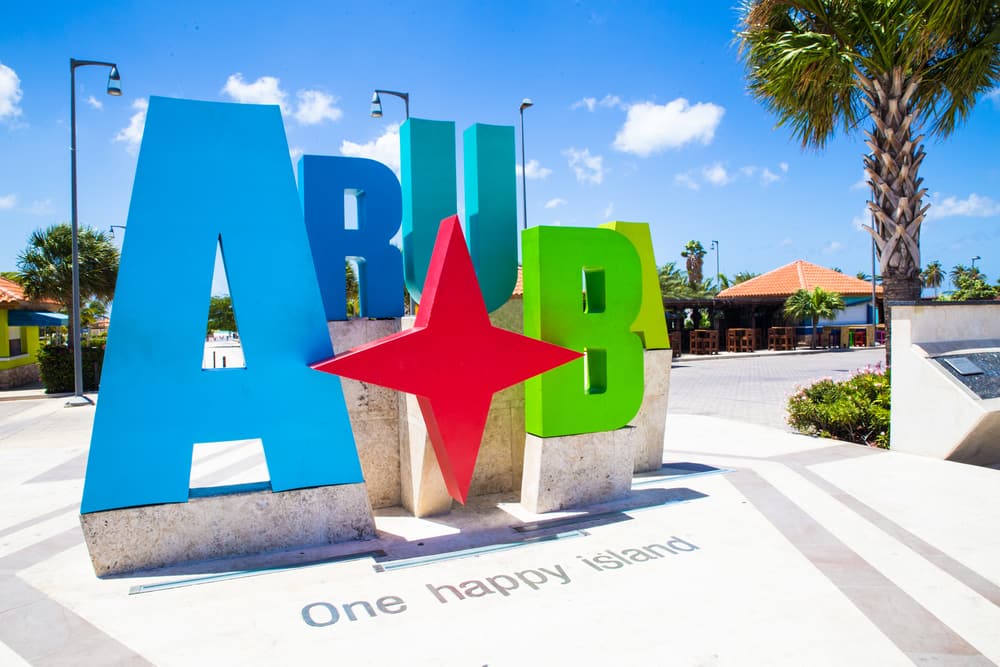 Norwegian Cruise Line offers several cruise itineraries featuring the ABC islands, which are comprised of Aruba, Bonaire, and Curacao. These islands are located within close proximity to one another in the Southern Caribbean, also known as the Dutch Caribbean. In this article, we'll explore all there is to see and do on a cruise to Aruba.
These cruises to Aruba and other ABC Islands depart from several ports with sailings in 2018, 2019, and 2020 from Miami, New York, Los Angeles, Tampa, and San Juan, Puerto Rico on board quite a few ships including Norwegian Jade, Norwegian Breakaway, and Norwegian Joy, one of Norwegian's newest and most spectacular ships. In this 3-part blog series, each island will have its turn in the spotlight. For now, you're in the right place for all things Aruba!
Cruising to Aruba with Norwegian
When your cruise ship docks in Aruba, you will make your way down the pier to venture into the city of Oranjestad. Here you will find trendy shopping, unique sightseeing, and beautiful beaches. Below is the breakdown for suggestions of things to do in Aruba.
Things to Do on a Cruise to Aruba
1. Shopping
Downtown Oranjestad offers many shopping options that are convenient for cruisers ranging from upscale retailers to bargain vendors. If you like upscale, high-end shopping, you should check out the Renaissance Mall and Marketplace which is home to many luxury retailers. If you're looking for a more laid back, browsing and strolling shopping experience, the Royal Plaza Mall offers a good mixture of name brand retailers and local, unique souvenir shops. Lastly, the Wharfside Flea Market offers bargain deals for t-shirts, hats, bags, beach towels, crafts and all types of souvenirs. If you don't mind using your bargaining skills, you can walk away with some really awesome keepsakes for good prices. For more information on shopping, visit Norwegian's Port Shopping Guide.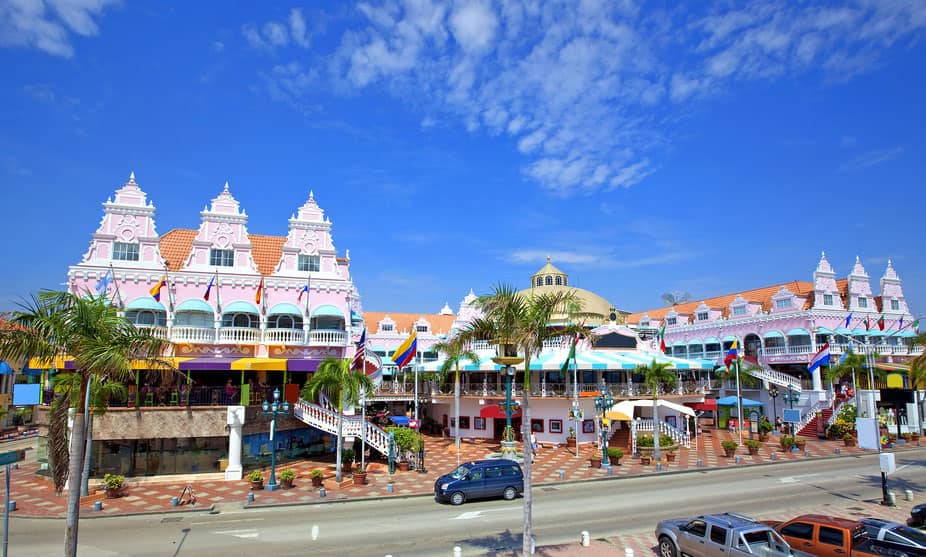 2. Sightseeing
In Aruba, there are some unique sightseeing opportunities. The Best of Aruba tour, one of Norwegian Cruise Line's shore excursions, hits all of the main attractions. Starting with a brief tour of the Aloe Museum, your travel guide will then take you to the Casibari Rock formations, Natural Bridge Ruins, and the California Lighthouse. You will also get an opportunity for a swim on one of the beaches of Aruba before being shuttled back to the cruise port. The duration of the excursion lasts for 4 hours, so depending on how long your cruise is in port, you may have time to do some shopping on your own. This would be a great way to experience a vast majority of Aruba.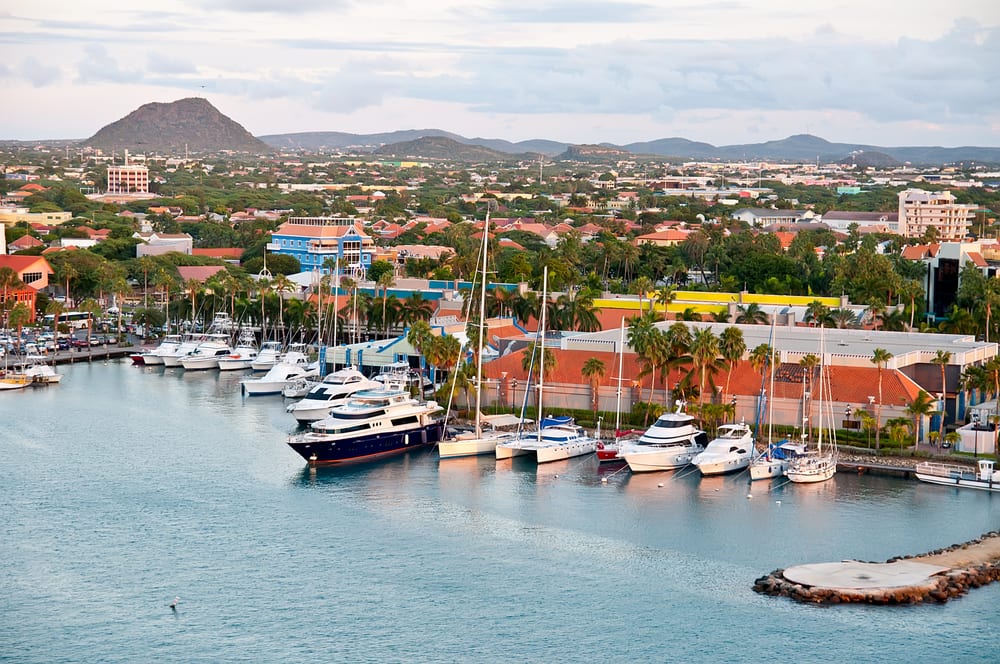 3. Beach and Snorkel
If you aren't shopping or sightseeing in Aruba, you could spend the day on one of the beaches. DePalm Island and Snorkel tour is by far the best beach day getaway in Aruba. This "no hassle" day trip already includes lunch, drinks, lounge chairs, and changing rooms, so you don't have to worry about anything. Just bring your towel and sunscreen, and enjoy your day with the white sand and turquoise waters providing the perfect backdrop for your relaxing day on the beach. Also, if you're feeling adventurous, snorkel gear is available for you to explore. Another amenity at DePalm is the Blue Parrotfish Water Park, which is perfect for waterslides and splashing.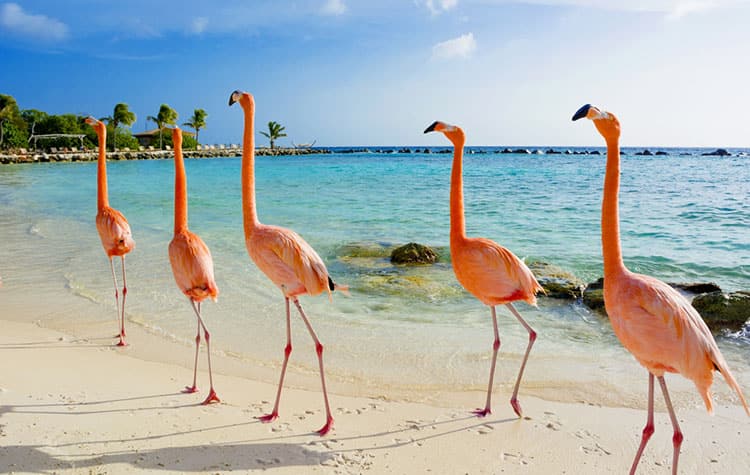 Whether you decide to go shopping, sightseeing, snorkeling, or all three, you will return from your cruise to Aruba knowing why they call it "One Happy Island!" And happy is what you will be while exploring this beautiful island and everything it offers! Don't forget to check back soon for Parts 2 and 3 of Exploring the ABC Islands: A Guide to Bonaire and A Guide to Curacao for more information on these beautiful Southern Caribbean cruise destinations.