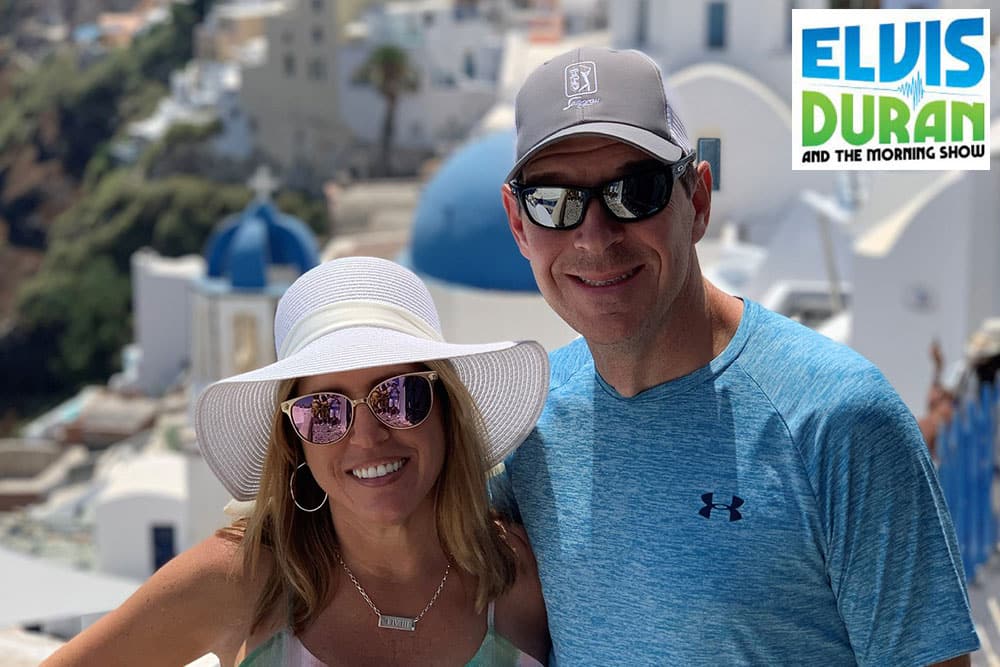 Editor's Note:
We are excited to announce that the Elvis Duran and the Morning Show crew will be guest writing on our Travel Blog over the next couple of months. This week, Froggy joins us to share memorable moments from his family's
Greek Isles cruise
aboard Norwegian Star.
---
My Mediterranean Greek Isles Cruise
In June of this year, my family and I went on the 7-day Greek Isles cruise on Norwegian Star. We have been on many Norwegian cruises… many in the Caribbean… but never one in Europe. There were three of us on this trip - me, my wife, and my 16-year-old son. To say it was awesome for all three of us would be an understatement.
We boarded Norwegian Star in Venice, Italy and woke up in a different place every single day. Our ports of call were Kotor (Montenegro), Corfu (Greece), Santorini (Greece), Mykonos (Greece), Argostoli (Greece), and Dubrovnik (Croatia).
Greek Isles Cruise Ports and Excursions
All three of us loved the ports. To see the history and beautiful scenic views in each and every city was truly remarkable. Even our 16-year-old son who thought he would be bored in some of the ports had an amazing time. He could not believe that he was seeing sites and buildings in person that he had seen in movies and on the internet.
A few highlights from our excursions… We visited the Achilleion Palace in Corfu and ate authentic Greek food at a cafe in on Old Town. The food was some of the best we've ever eaten. In Santorini we took a tour to Oia - the sites there are everything we imagined they would be and more. Mykonos is a town that gets going much later in the day. The beaches and night clubs there are some of the most famous in the world. We visited Paradise Beach there. While this is a "clothing optional beach", we did not see a lot of naked peeps! Each and every port had something different to take in and enjoy.
A cruise like this on Norwegian Star really is the best way to see Greece and the surrounding countries in the Mediterranean. You don't spend your time packing up, going to airport, flying, going to a new hotel, and getting settled again in between destinations. You are able to wake up in a new place with new things to see each day. The time you spend in each port is sufficient as well. You have time to take in the scenes and not feel "rushed" to get back to the ship.
Greek Isles Cruise Ship: Norwegian Star
Norwegian Star has just been newly refurbished. The restaurants on board are great. We dined at a few of the different options. Cagney's Steakhouse, Teppanyaki, La Cucina, Aqua, and The Garden Cafe to name a few. Each and every one was top notch. The ship was very nice, and it never felt crowded. Finding a chair to relax by the pool or a seat at one of the shows on board was never an issue. Our stateroom was nice as well.
Traveling with our 16-year-old son was super easy. He enjoyed the Entourage Teen experience. It gave him the freedom to come and go as he wanted, explore the ship, meet other teens onboard and make long-lasting friendships that continue after the cruise ends. Our son is still in touch with many of the friends he met on Norwegian Star.
This summer cruise vacation through Greece on Norwegian Star is one we will never forget. We took some of the most beautiful pictures you could ever imagine… and made so many memories that will last a lifetime!