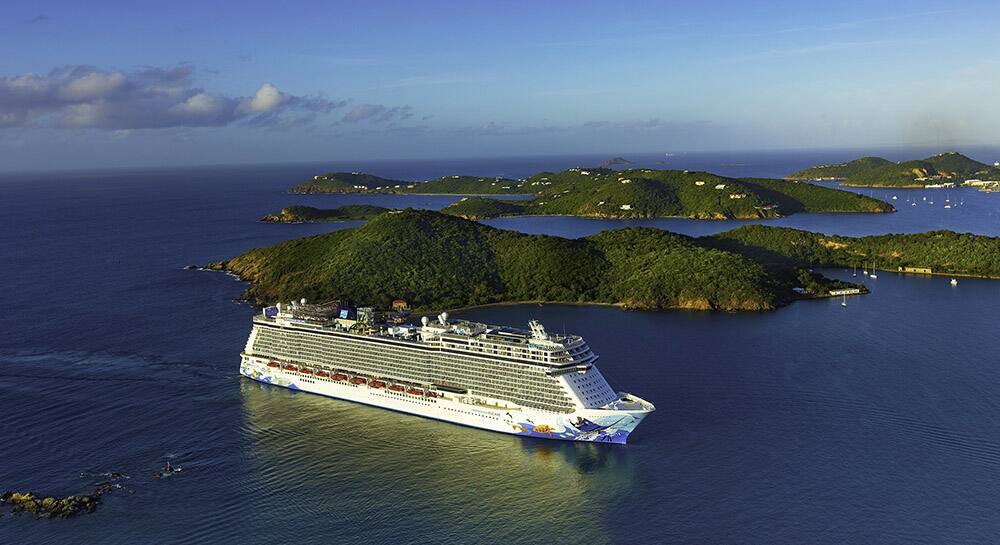 Norwegian has always maintained the highest standards when it comes to your health and safety on board. But we're going the extra mile with new enhanced health and safety protocols and flexible booking to give you the ultimate Peace of Mind at sea.
"We are excited to share recent enhancements to our health and safety standards that are extraordinarily robust. It is our belief that when taken as a whole, these protocols will allow a vacation with Norwegian Cruise Line to be among the safest vacation options available," said Harry Sommer, President & CEO.
Enhanced Screening Protocols
All guests and crew will undergo a pre-embarkation health screening. There will be touchless temperature checks and monitoring of guests and crew throughout the voyage.
Upgraded Medical-grade Air Filters
The upgraded H13 HEPA air filters are capable of removing 99.9% of airborne pathogens and are fine enough to catch particles of COVID-19.
Increased Sanitation Measures
All ships are thoroughly cleaned and disinfected prior to every voyage in accordance with company protocols, which are developed in partnership with the CDC's Vessel Sanitation Program.
Responsible Social Distancing
Guest capacity will be reduced on board all ships in our fleet to enable responsible social distancing measures. In addition, we will modify our check-in process to allow for staggered embarkation and will reduce capacity in all public areas.
Enhanced Medical Resources
We are enhancing our onboard medical centers to be equipped with testing kits and medical supplies, including onboard testing for COVID-19 as available.
Ship To Shore Health and Safety
We are collaborating with local destinations and tour operators around the globe to extend our robust health and sanitation protocols to the shoreside experience.
"We commit to taking every precaution to protect you, always placing the highest value on your well-being over profits so you can continue to explore the world with those you love, safely," said Harry Sommer. "We would love your feedback on these new protocols as well as other measures that would provide you additional Peace of Mind, so please send your thoughts to peaceofmind@ncl.com. I look forward to your suggestions!"