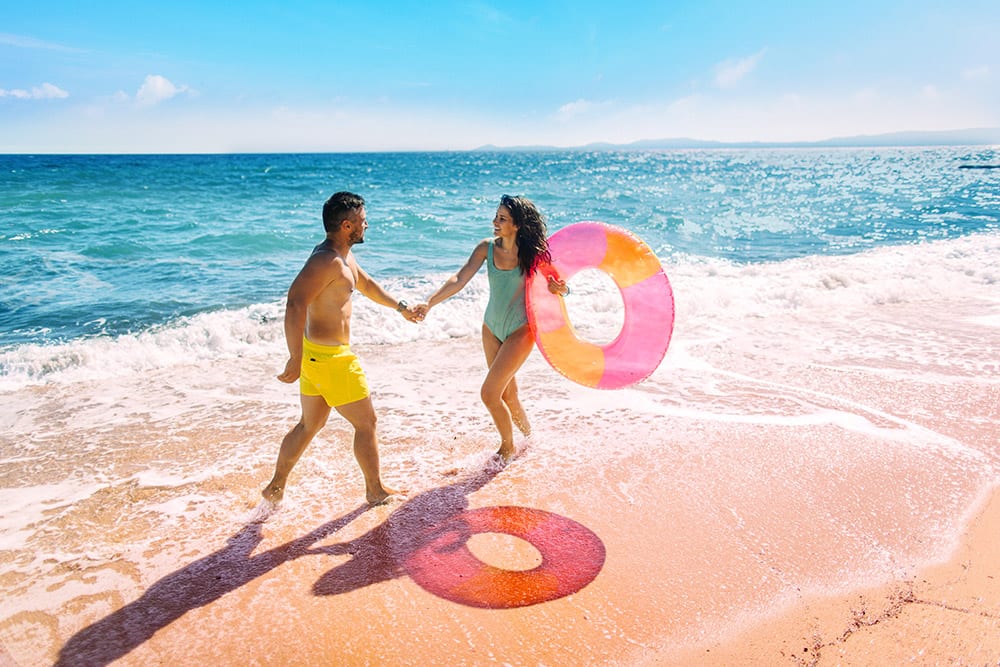 Are you thinking about a Bermuda cruise with Norwegian? Planning what to wear can seem overwhelming, especially if you're new to cruising. One of the best things about booking a cruise with Norwegian is there's no need to pack formal clothes, but that doesn't mean you can't dress up a few nights if you prefer. With a Norwegian cruise to Bermuda, you're free to be yourself with our freedom and flexibility.
Ready to start planning? Explore all 2022 Bermuda Cruises.
Dressing for Weather in Bermuda Year-Round
The weather in Bermuda fluctuates depending on the time of year you visit. In general, expect temperatures between 69 and 86 degrees Fahrenheit. The coolest months are December through April, with temperatures starting to rise in May. The hottest months are June through October.
Bermuda is within the Atlantic hurricane corridor. Some people mistakenly assume Bermuda is a Caribbean island since it's a stop on some Caribbean cruise itineraries. However, Bermuda is actually in the North Atlantic, and it's affected by hurricanes primarily in the latter part of the season. If your cruise vacation departs in September or October, you'll want to bring a light rain jacket.
Daytime is Cruise Casual
With Norwegian's freedom and flexibility, passengers can enjoy a more casual dress code than some other cruise lines. During the day, the dress code is cruise casual for the buffet and regular specialty restaurants. Choose clothing that you can layer. It will be warm during the day, but temperatures could drop to 60 degrees Fahrenheit at night. Plus, there is air conditioning on the ship. You may want to have a light jacket or sweater available, regardless of the rainy season.
If you need packing inspiration, here are examples of cruise casual attire:
Sundresses or casual dresses.
Shorts and skirts.
Jeans and khakis.
Casual shirts, tops, and polo shirts.
For buffet dining and outdoor restaurants, swimwear is accepted, provided you have a cover-up and footwear.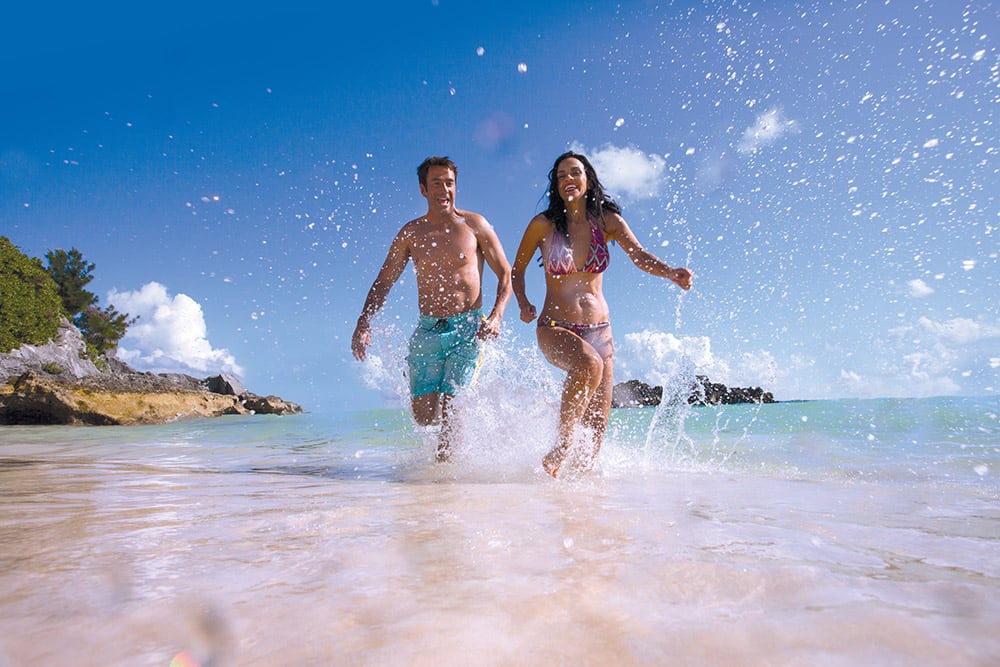 Formal Dining Room or Upscale Specialty Restaurant Dress Code
In the evening, you'll want to adhere to a smart casual dress code, especially if you dine at an upscale specialty restaurant. Examples of smart casual include:
Pants, slacks, capri pants, or nice jeans.
Dresses and skirts.
Polo shirts and collared shirts.
Nice top or blouse.
Closed-toe shoes, heels, or nice sandals.
You'll see some passengers in cocktail dresses and blazers or suit jackets in upscale specialty restaurants or the "optional formal" night. Consider a long-sleeved dress shirt if you don't want to pack a suit jacket.
Anyone in your travel party who is 12 or younger will be permitted to wear dressy shorts in the dining rooms and specialty restaurants.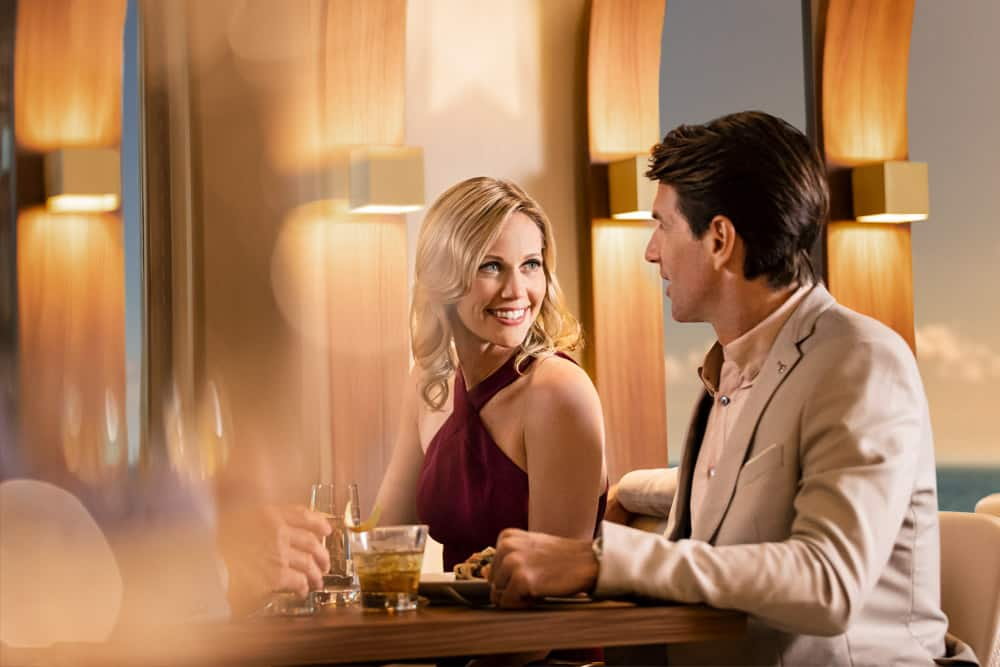 What Clothes Aren't Allowed in Main Dining Rooms and Specialty Restaurants
While we want you to be as comfortable as possible on your Bermuda cruise vacation, we don't allow certain types of clothing in any of the dining rooms or specialty restaurants. Examples of prohibited items include:
Baseball caps.
Swimwear.
Tank tops for men.
Flip-flops.
Visors.
Look at the jeans you plan to pack. The restaurant could turn you away if your jeans are overly faded or have tears or holes. Cruise passengers who prefer to remain in casual beachwear at dinnertime should plan to eat at the buffet or the outdoor casual restaurants.
Packing for Themed Nights
Depending on the length of your Bermuda cruise, there's a chance you could have a themed night. What you want to pack will depend on the event. If you're attending the signature White Hot Party, pack an all-white outfit and a few fun neon accessories. The event is outdoor, so don't forget to plan for the evening chill. You can still dress up if your cruise includes Norwegian's Night Out. This event is our answer to a formal night, but more fun. It's also fun to schedule a portrait session with your ship photographer while you are dressed up.
What To Wear on a Bermuda Shore Excursion
Clothing for shore excursions will vary depending on your planned activities. Bring at least one or more bathing suits, pool cover-up, and flip-flops. If you plan to explore more than Bermuda's beaches, consider packing comfortable walking and closed-toe shoes.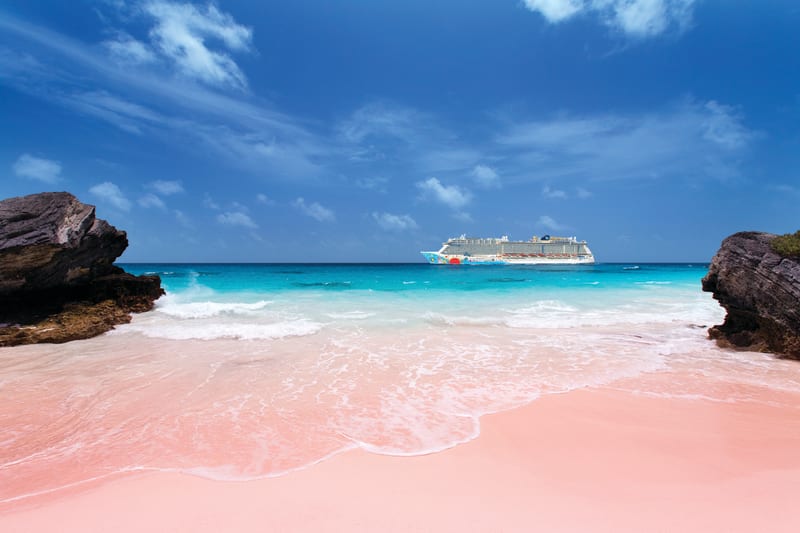 Tips for Packing Light on a Bermuda Cruise
Packing light for Bermuda can be easy if you're on a four-day cruise that only visits Bermuda and then goes back to port. If you're on a longer cruise that includes stops in the Caribbean, pack lightweight clothes that allow you to mix and match. Consider bringing more than one or two bathing suits or swim trunks as you might be around the pool or on the beach more than you assume.
Maximize your clothes without overpacking by following these helpful tips:
Pack clothes in similar color families.
Choose thin sundresses that you can dress up at night with a cardigan or blouse.
Pack capri pants instead of separate pants and shorts.
Pick clothing made from lightweight material that dries quickly, such as linen, cotton, or polyester.
Choose pants or skirts that work for daytime excursions and are still dressy enough for dinner reservations.
Pack pool cover-ups that could also work with other clothing items.
Choose sheer wraps and long shawls over sundresses and outfits for shore excursions.
Are you still in the initial stages of planning your Bermuda cruise? While deciding which itinerary is right for you and your travel compensations, sign up for Norwegian's cruise deals. You'll get the latest specials and discounts delivered right to your inbox. When you are ready to book your Bermuda cruise, you know you're getting the best deal possible.
Will you be considering a cruise to Bermuda? Let us know in the comments!