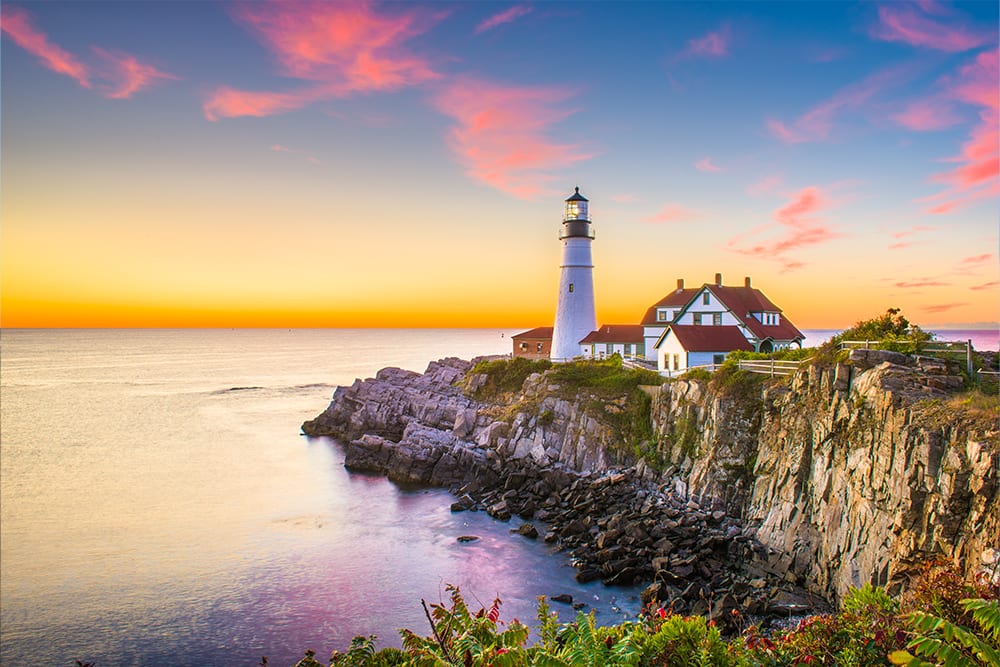 Canada and New England cruises are all about the fall colors. Norwegian sails to Canada and New England from August through October. Temperatures are cooler during this time of year, but the weather typically isn't unbearably cold or miserable. Canada weather will vary based on which destinations your cruise visits. For example, Nova Scotia might be warmer in September than Quebec. Plan to bring layers so that you are ready for any weather on your Canada cruise or New England cruise.
If you are at a loss for what to pack on a fall cruise with Norwegian, here's what to wear on a Canada and New England cruise.
Ready to start planning? Explore all Canada and New England cruises.
Cruise Casual Attire For Daytime Onboard
With Norwegian's Freestyle Cruising, you can dress more comfortably than you might be used to with other cruise lines. You won't find strict formal nights with Norwegian cruise vacations either. However, that doesn't mean you can't dress up if you want to wear something fancier. Recommendations for cruise casual attire include:
Sundresses or maxi dresses.
Sweaters or turtlenecks.
Jeans.
Long pants or capris.
Trousers or khakis.
Polo shirts.
Shorts or skirts.
You'll want a lightweight sweater or jacket onboard as well. Even if it's warm during the day, temperatures will cool down at night. You might want a sweater indoors with the ship's air conditioning.
Norwegian doesn't have too many rules about what you can't wear on board, but you may not wear a few items in the dining rooms or specialty restaurants. These clothing items include sun visors, baseball caps, flip-flops, torn or ripped jeans, faded jeans, men's tank tops, or swimwear. If you prefer to stay very casual, such as swimwear and flip-flops, you'll need to limit dining to the buffet or casual outdoor spots. However, you must wear a coverup and footwear to the buffet.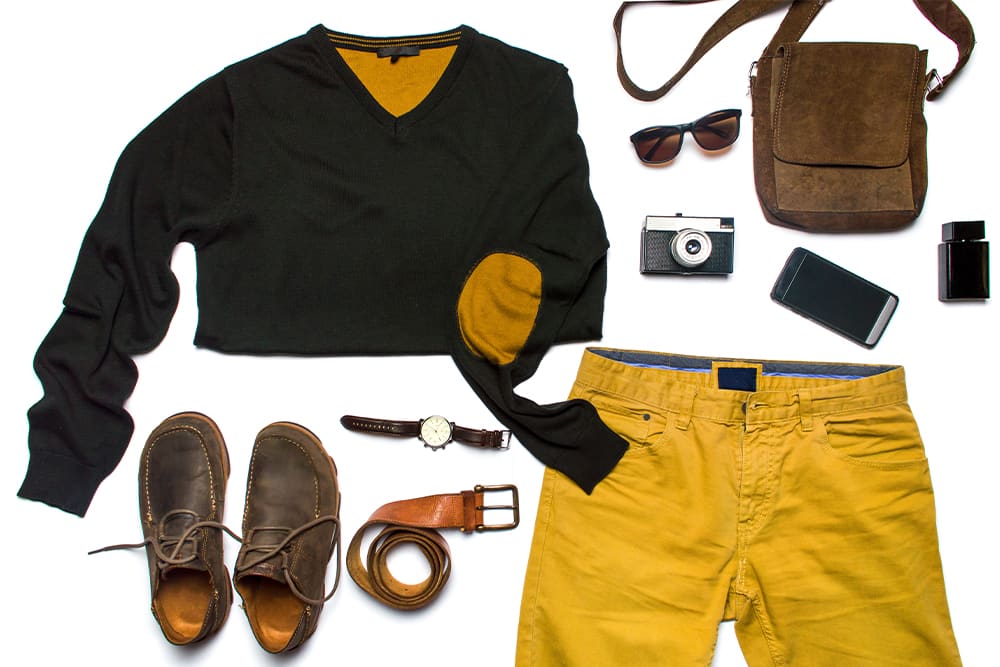 What to Wear at Specialty Restaurants
If you want to dine at one of the upscale specialty restaurants onboard, you must follow a smart casual dress code. Attire recommendations include:
Dresses.
Slacks.
Nice pants or capris.
Collared button-down shirts.
Polo shirts.
Blouses and skirts.
Sweaters.
Nice jeans.
Boots, nice sandals, or heels.
Closed-toe shoes.
You may find some passengers in a blazer or sports coat or fancy dress for some dining venues. Feel free to bring nicer evening clothes if you prefer to dress up. The choice is yours with Norwegian's Freestyle Cruising.
If you are traveling with children, kids ages 12 and younger can wear nice shorts to any of Norwegian's restaurants.
Themed Night Parties
You'll find one or more themed nights on your Canada and New England cruise with Norwegian. If you enjoy parties and dressing up, you'll want to save some luggage space for special outfits. Norwegian's Night Out is our alternative to a formal night. Dress up if you wish to enjoy an evening of fun and entertainment, plus a meet and greet with the ship's captain.
Depending on your itinerary, you may also have other themed events, such as the Hot White Party. This signature event is an epic night under the stars. As the name suggests, you'll want to wear all white for this one. No need to worry about the old saying "no white after Labor Day"! Bring some fun neon accessories to stand out under the moonlight.
Don't forget Norwegian has an official photography studio. Schedule a portrait session with a ship's photographer when you dress up for a theme night. That photo makes a memorable souvenir from your cruise.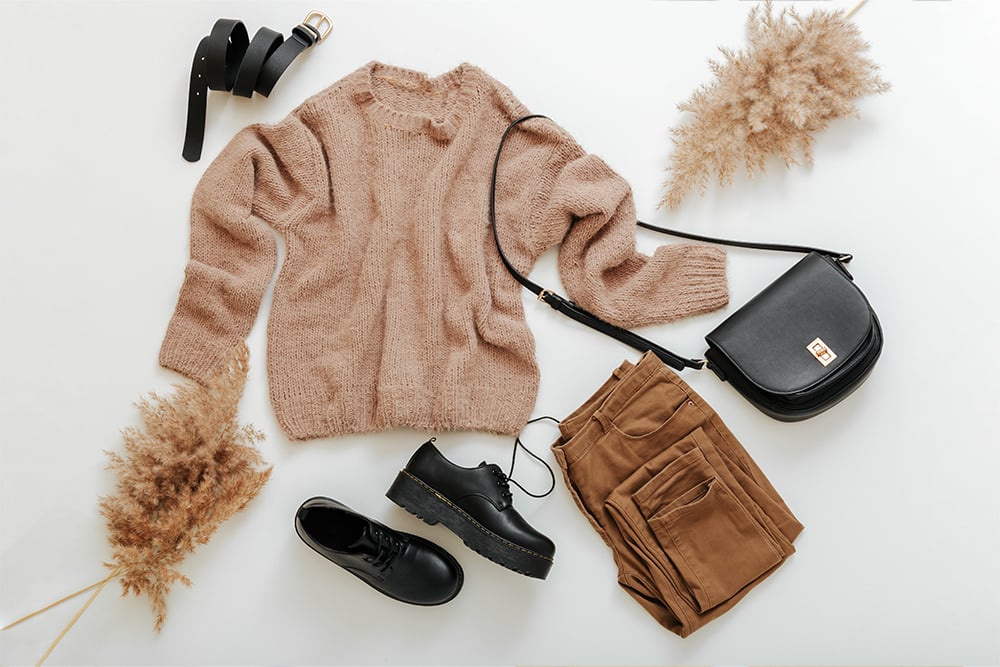 What to Wear on Shore Excursions
Deciding what to pack for shore excursions can be daunting. These decisions are some of the hardest ones because there are many variables. What to wear will depend on what excursion you are booking and what time you are cruising.
No matter what you choose to do, you should have some essentials in your luggage. For one, you need comfortable walking shoes. You may be doing a lot of walking and exploring on your shore excursions. This cruise is not the ideal time to break in new shoes or boots. You should also have a pair of hiking boots with good ankle support.
Consider packing a variety of short-sleeved and long-sleeved shirts. It's better to prepare for temperature fluctuations. You may want to pack some base layers for unfavorable weather conditions. Some other items to consider packing include:
Lightweight scarf and gloves.
Heavier scarf and beanie for nighttime or colder temperatures.
Puffer vest that offers some insulation, great to layer over a long-sleeved T-shirt.
Long pants that transform into shorts.
Waterproof shoes.
Lightweight insulated jacket.
Wicking socks, which will keep your feet dry.
Mock turtlenecks.
Waterproof rain jacket.
Wool socks.
Be sure to pack a hat or two as well. While temperatures may be chilly, the sun is likely to be out. Don't let your scalp get sunburned, or you'll have a rough few days that follow.
Are you ready to book your Canada and New England cruise on Norwegian yet? If you're still in the planning stages, don't forget to sign up for Norwegian cruise deals. You'll get the latest specials and offers delivered to your inbox by sharing your email address.