Booking a cruise to take advantage of Spring break guarantees you the easiest, most relaxing vacation that you will ever experience. While many popular beach destinations may become overcrowded and overpriced, you can avoid the throngs of visiting revelers by going on a spring break cruise that will take you away from the crowds. Not to mention that you get to do so while being whisked away to some of the most beautiful and exotic destinations in the world!
Spring break 2020 takes place between February 29 and the first week of April. Norwegian offers a number of spring break cruise itineraries that will fit into many spring break schedules. Choose from destinations in The Caribbean, Mexican Riviera, or even Hawaii and find the perfect cruise vacation to cure your winter blues.
Spring Break Cruises from Florida
There are plenty of options if you are looking to sail this spring break from Florida. Consider a 4-Day Bahamas from Miami cruise on Norwegian Sky, or a 7-Day Caribbean from Miami aboard our fan-favorite ship, Norwegian Escape. Choose from one of the many sailings during spring break 2020, with sailings almost every weekend in March and April. These cruises embark and disembark in Miami, and include a variety of ports that combine relaxation and adventure.
If thrilling ship experiences are your thing, then you are in for a treat! Norwegian's newest and most exciting ships, Norwegian Encore and Norwegian Bliss will be sailing to the tropics this Spring Break. As an added bonus, they are both making stops in the newly expanded Great Stirrup Cay. Great Stirrup Cay's latest developments include a brand-new zipline, enhanced dining options and Silver Cove, an exclusive private retreat. Since Great Stirrup Cay belongs to Norwegian, you will enjoy complimentary dining while on the island!
You can also choose to sail on a spring break cruise from Orlando, the homeport of the recently renovated Norwegian Sun. With a variety of Bahamas and Caribbean offerings ranging from 3-5 days, you are sure to find something that fits your schedule. Swim with dolphins or pigs, snorkel with seahorses and a variety of tropical fish, kayak through the mangroves, or just relax on the beach and enjoy a few days of sun.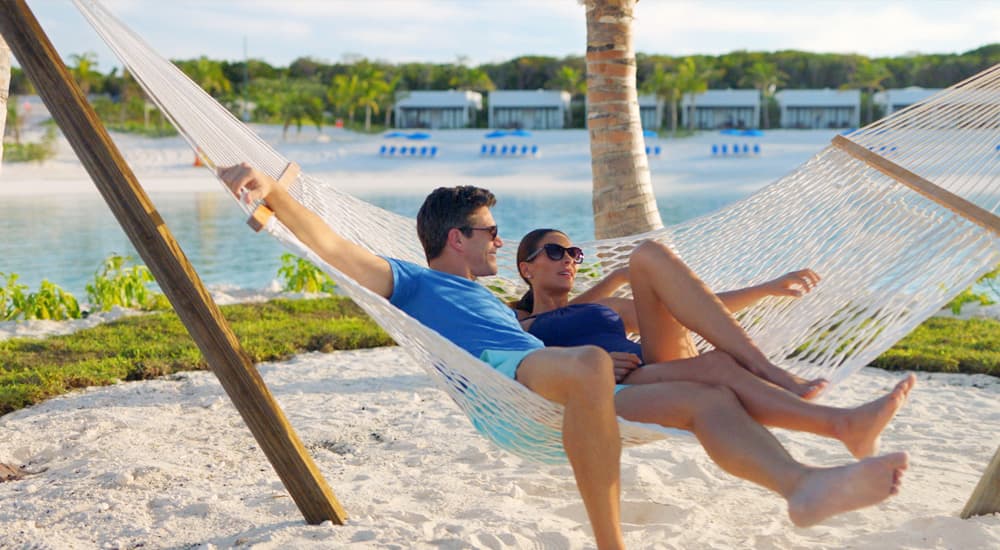 Spring Break Cruises from New York
Whether you are looking for the perfect family spring break vacation or an easy way to get all your friends to escape the city, Norwegian has got you covered. The 10-Day Bermuda & Bahamas from New York aboard Norwegian Dawn sailing from April 9-19, 2020 falls directly on many New York schools' spring break. Bermuda, renowned for its pink sand beaches and tangerine sunsets (perfect for family selfies), is also famous for its golf courses. Talk about a destination crowd pleaser! Not to mention, you get to sail there aboard the recently refurbished Norwegian Dawn, which features the largest suites at sea and an award-winning casino.
If your spring break does not fall exactly on those dates, do not fret. Norwegian offers a number of other spring break cruise options from New York aboard some of our newest ships such as Norwegian Bliss, Norwegian Escape and Norwegian Encore.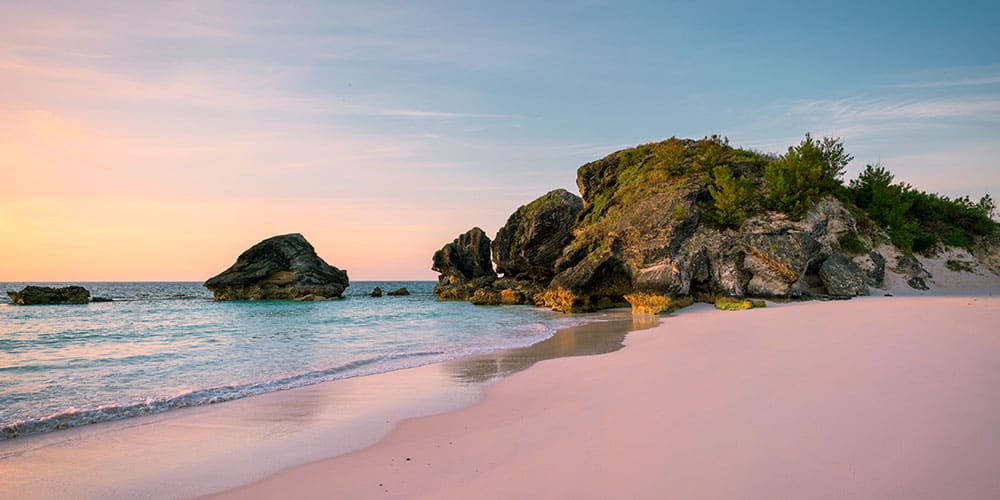 Mexican Riviera from Los Angeles
Explore the Mexican Riviera on Norwegian Cruise Line's 7-Day Jewels of the Mexican Riviera: Cabo & Puerto Vallarta from Los Angeles on Norwegian Joy. This week-long itinerary operates throughout the year, running Sunday through Sunday, with spring break sailings departing on March 1, March 8, March 15, March 22, April 5 and April 12. The cruise embarks from Los Angeles and includes stops in Cabo San Lucas, Mazatlan, and Puerto Vallarta Mexico.
Cruise passengers to the Mexican Riviera can enjoy the best of Mexico's charms. Experience the culinary riches of Mexican cuisine along the Riviera. Explore the rugged coastline of Cabo San Lucas, with splendid formations like the famous El Arco natural arch where the Pacific Ocean meets the Gulf of California. Relax on the palm-lined beaches and explore the Mexican lifestyle in Mazatlan and Puerto Vallarta, where you can combine old-world Mexican charm with all of the amenities of a first-class beach resort.
Norwegian Joy offers a wide variety of staterooms, onboard dining and entertainment options. Onboard, you will also find the Norwegian Joy Speedway, a two-level racetrack in the middle of the ocean — a truly unique experience that must not be missed.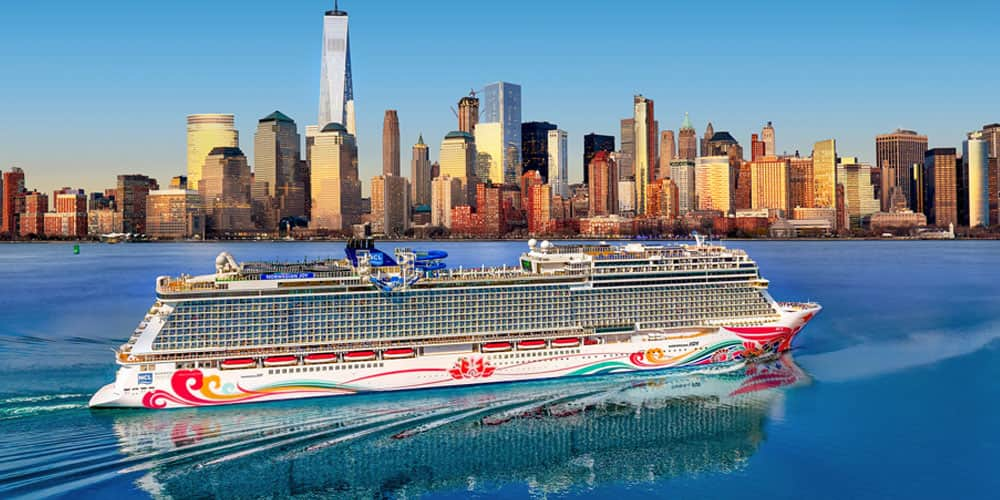 Further pamper yourself on board by taking advantage of The Haven, the ultra-exclusive personalized cruising experience voted Best Accommodations by Porthole Magazine. Enjoy The Haven's luxurious and spacious accommodations, complete with personal 24-hour butler service. The Haven's suites have access to their own private sundeck with its own pool, hot tub, and fitness area, as well as exclusive dining options.
Spring Break Hawaii Cruises
One of the most popular spring break cruise options is the 7-Day Hawaii, Round-trip Honolulu cruise on Pride of America. This cruise visits four Hawaiian islands in seven days, and has been voted the best Hawaiian itinerary for 13 years in a row by Porthole Magazine. It operates every week throughout the year, including sailings leaving on March 7, March 14, March 21, March 28, April 4 and every Saturday thereafter. The cruise embarks and disembarks in Honolulu on Oahu, and includes ports in Kahului, Maui, Hilo and Kona, Hawaii, and Nāwiliwili, Kaua`i in between.
Say aloha to paradise as you embark on a week of island exploration. Take in the natural wonders of Hawaii's exotic, volcanic landscape. Hawaii offers cruisers unparalleled island adventures, with pristine black, white, and green sand beaches. Visit stunning, cascading waterfalls, active volcanoes, dense rainforests, and historic sites such as Pearl Harbor. With overnights in both Maui and Kauai, you'll have an opportunity to truly explore each of these islands, allowing you to take time even to play a round of golf or two.
Pride of America sails the Hawaiian islands all year long, providing cruisers with the ultimate Hawaii experience. There are over 15 dining options and 12 bars to choose from. Staterooms provide passengers with luxury and privacy, with inside, oceanview, and balcony staterooms and a selection of suites for your spring break vacation.
Are you trying to choose which spring break cruise is right for you? While you're deciding, be sure to sign up with your email to have Norwegian cruise deals delivered directly to your inbox.