Boston is a wonderful city from which to embark on a cruise. It's filled with art and history and some of the most scenic coastal sights to enjoy from the railing of your cruise ship. Let's look at some of the top cruises departing from Boston that Norwegian has to offer.
Things to Do in Boston before Your Cruise
Before heading out on your cruise, be sure to take a walk along The Freedom Trail to learn about some of the most important sites of America's history. Visit nearby Cambridge, which sits on the north shore of the Charles River. Check out Harvard University and Massachusetts Institute of Technology, two of the most distinguished universities in the country.
Boston is one of the best New England ports in which to begin your cruise. With all of the historic sites and natural beauty, it's hard to go wrong with a Boston cruise. A Boston cruise offers the chance to experience the sounds, sights, and flavors unique to this New England city by the sea.
There are a variety of cruises from Boston. Experience breathtaking fall scenery as you embark on a Canada and New England cruise from Boston or gaze at the many famous lighthouses along the New England coast. Here are the best cruises departing from Boston.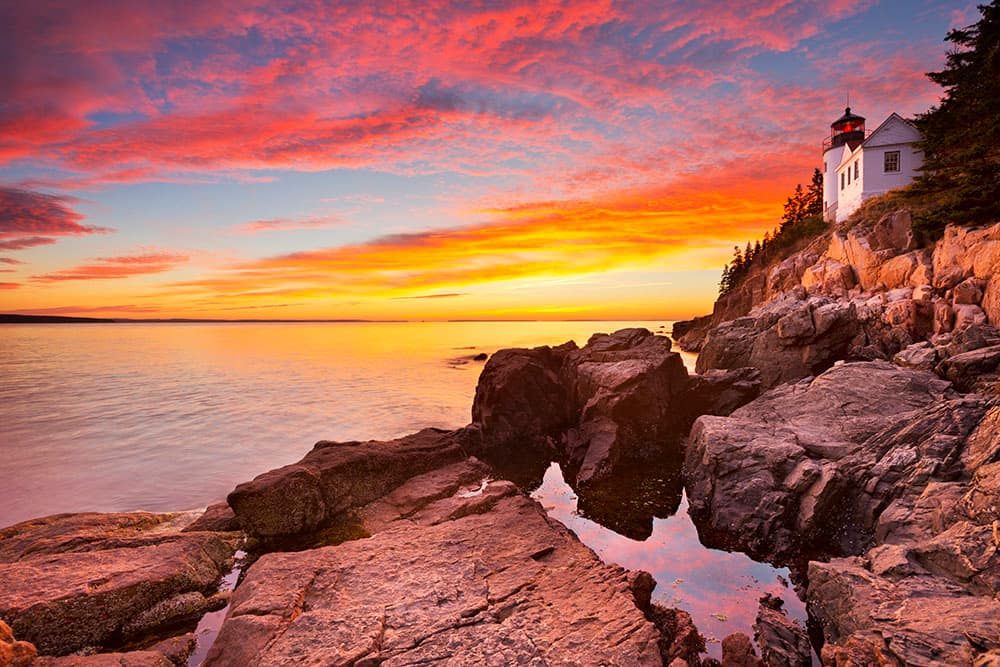 Crucero a Canadá y Nueva Inglaterra desde Boston, 7 días
Escape on a fall getaway from Boston and enjoy the vibrant display of colors along the New England coast. Before sailing away, check out the famous Beacon Hill historic area of Boston with its brick sidewalks and brownstone houses. If you have a couple of days before your cruise, go beyond Boston to Concord. Visit the home of author Louisa May Alcott. Stop by one of the most famous cemeteries in New England — Sleepy Hollow. View the graves of some of the world's most famous literary geniuses on "Authors' Ridge."
After experiencing Boston, you'll sail on Norwegian Gem to the scenic coastal town of Bar Harbour, Maine. Discover why famous Americans like Vanderbilt, Carnegie, and Rockefeller have called Bar Harbour home. Take a hike through Acadia National Park, which leads to some of the world's most breathtaking views of the Atlantic Ocean. Make sure you keep your eyes open for moose and whitetail deer.
Take a tour along the coast and be sure to stop at the Lobster Oceanarium. Here you can learn all about how the local fisherman catch lobsters. The museum also offers unique educational information about the lifecycle of lobster. You'll also enjoy scenic views of granite cliffs and listen to the roar of the ocean as waves crash into the shore. The drive along the eastern coast of Bar Harbour offers ample opportunities for breathtaking photos.
The next stop on this itinerary is Halifax, Nova Scotia. Halifax has the second-largest natural harbor in the world. The city boasts an 18th-century citadel that stands as a testament to the naval operations that once defined the city. Halifax has a lovely restored waterfront that boasts long boardwalks and cobblestone streets that are lined with pubs, cafés, and trendy boutiques.
Some of the highlights of Halifax include Victorian-style gardens, a hilltop fortress, and an art gallery that features more than 2,000 works of art. Don't miss a tour to Peggy's Cove where the lone lighthouse and imposing granite cliffs create an Instagram-worthy picture of beauty.
Charlottetown, Prince Edward Island, is the next stop on this cruise. This island offers some of the most dramatic natural landscape in Canada. The famous red cliffs, ocean coves, and rolling green hills are absolutely breathtaking. Although Charlottetown has small-town charm, it is emerging as a cosmopolitan destination as well. Try a culinary tour and discover why Prince Edward Island is known as "Canada's Food Island."
This cruise ends in Quebec City. After the cruise is over, take a day to discover the European charm of Quebec City. Before heading home, take a tour to visit the picturesque villages of French Canada along the Beaupré Coast.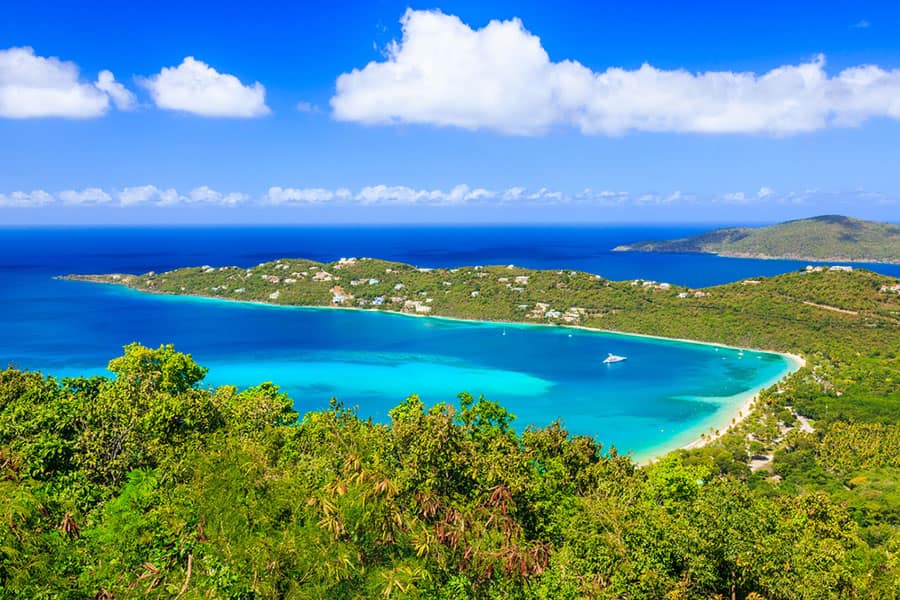 Crucero por el Caribe sur desde Boston, 14 días
On this two-week Boston cruise, you'll experience a different island every day for seven days in a row. Each island is different and offers a variety of things to see and do. Take your next vacation further by visiting great destinations like St. Kitts, Barbados, and the U.S. Virgin Islands.
You'll start this leisurely-paced cruise in Boston. After exploring one of the best historic cities in America, you'll set sail for St. Thomas in the Virgin Islands. St. Thomas is one of the busiest and best ports in the West Indies. Browse any of the hundreds of shops that line the bustling streets of Charlotte Amalie, the island's capital.
St. Thomas offers much more than just shopping. Take an excursion to the Coral World Marine Park, an eco-park that lets you get up close and personal with sea lions and sea turtles. Take a sailboat charter excursion and visit the many secret coves and azure bays.
After St. Thomas, you'll head to St. Maarten, which offers a taste of both French and Dutch culture on one divided island. Explore the many trendy French restaurants and cafes in St. Maarten. Take a trip to Orient Bay Beach, which is known as the French Riviera of the Caribbean. Take a kayak tour of saltwater lagoons and get the chance to see heron, egrets, pelicans, and plovers.
The next stop on this exciting itinerary is St. John's, Antigua. Spend a leisurely day at the beach, sail aboard a catamaran and take in breathtaking scenery, take a canopy tour of the rainforest, or swim with stingrays at Stingray Village.