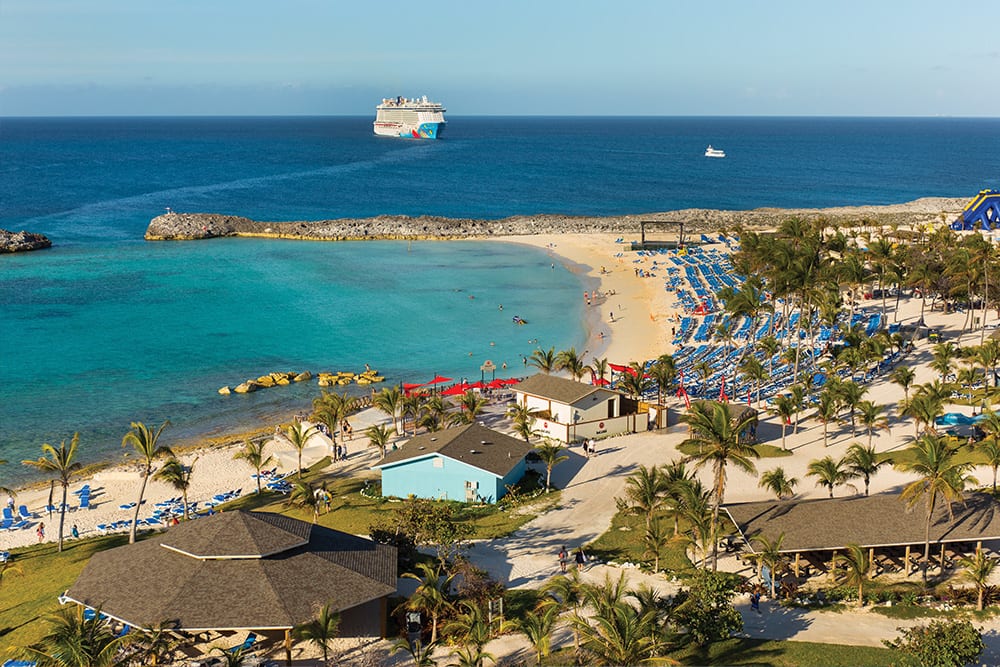 Are you considering cruising to the Bahamas in 2024? Norwegian offers a fantastic selection of Bahamas cruises, perfect for either a quick weekend escape or a longer adventure. Visiting the Bahamas on a cruise is the best way to experience the islands' beauty and natural attractions. If you're planning a Bahamas cruise vacation, Norwegian has you covered.
Here's a look at what you can expect on a 2024 cruise to the Bahamas.
Pronto per iniziare a pianificare? Explore all Bahamas cruises.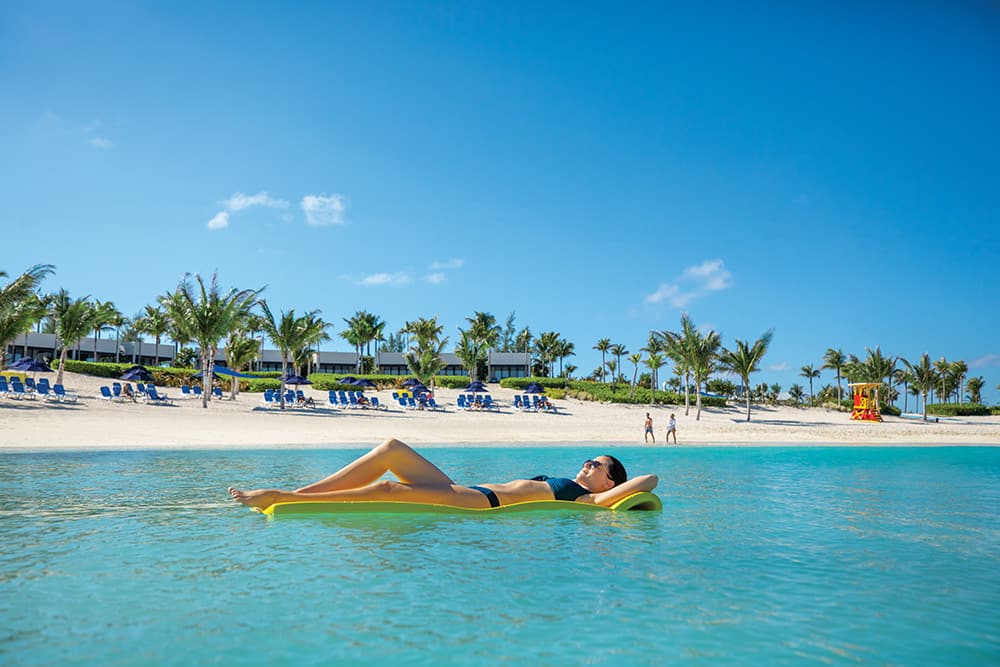 Experience Great Stirrup Cay
All Norwegian cruises to the Bahamas feature a stop at our private island, Great Stirrup Cay. Whether you want to relax on the pristine white sand beaches or engage in various adventures and activities, there's something for everyone at Great Stirrup Cay.
For added privacy, guests can reserve private cabanas or villas. Silver Cove villas have air conditioning, TVs, on-demand movies, a private restroom, and access to the exclusive Silver Cove buffet. Villa guests also enjoy direct beach access and unobstructed sea views.
Great Stirrup Cay has you covered with multiple dining options when hunger strikes. Sample tropical delights at Jumbey Beach Grill, create your own tacos at Abaco Taco, or grab a quick bite from the Tropic Like It's Hot food truck. For refreshing adult beverages to cool down, visit the Bacardi Bar for a mojito, Patron Bar for a margarita, or Bertram's Bar for a wide range of cocktails.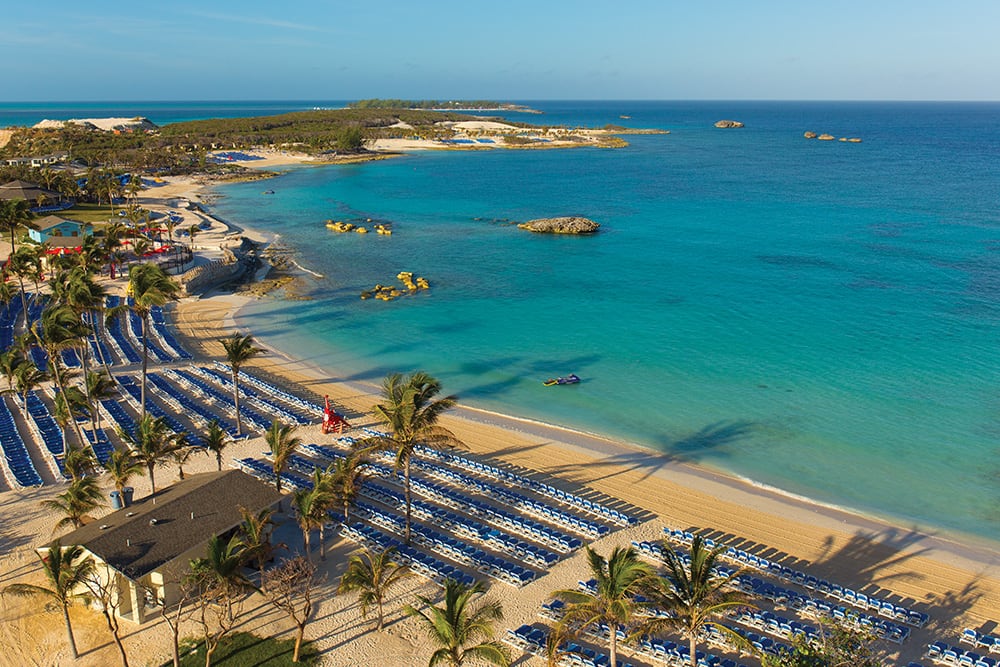 2024 Bahamas Cruise Ports of Call
Besides Great Stirrup Cay, a Norwegian 2024 Bahamas cruise might include stops at other destinations like Nassau and Grand Bahama Island. Nassau offers a chance to learn about infamous Caribbean pirates like Sir Henry Morgan, Blackbeard, and Calico Jack. Discover beautiful beaches and fantastic dive sites around Nassau. Grand Bahama Island, the closest major island to the United States, is famous for underwater caves, duty-free shopping, and markets.
In Nassau, consider day trips to Blue Lagoon Island or Pearl Island, where you'll find stunning beaches and crystal-clear waters. Cruise to Rose Island to meet the famous swimming pigs. For a land-based adventure, book a Jeep tour of downtown Nassau and other fascinating island sights. If traveling with kids, consider spending the day at Atlantis Aquaventure, the resort's signature water park. Another exciting option is Baha Bay at Baha Mar, a lush 15-acre beachfront water park experience.
When stopping at Grand Bahama Island, opt for a snorkel sea safari or a Pirates Cove Beach getaway. Perfect for families, Pirates Cove features zip lines and a water park. Other exciting options include a 12.5-mile biking tour and an off-road ATV and beach tour. You can also check out the swimming pigs along the island's western tip.
Great Stirrup Cay boasts numerous island adventures and shore excursions. Enjoy a peaceful kayak ride along the coastline, snorkel with turtles, ride a Wave Runner, or experience zip lining. Take advantage of the swimming pigs on Treasure Island, just a 10-minute boat ride away.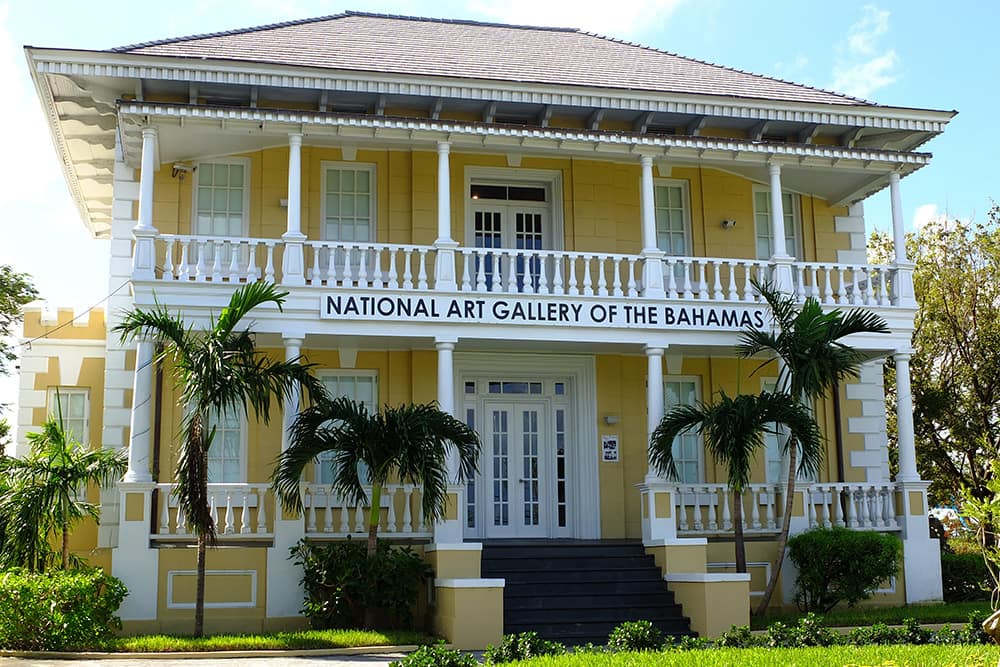 Landmarks and Attractions on a 2024 Bahamas Cruise
Nassau, one of the Bahamas' most popular cruise ports, is home to the Pirates of Nassau Museum, where you can find a replica of the pirate ship Revenge. Art enthusiasts will appreciate the National Art Gallery of the Bahamas, located in the beautifully restored Villa Doyle. History buffs should visit the Queen's Staircase, an 18th-century limestone staircase providing protected access to Fort Fincastle.
Be sure to check out the updated, and famous Straw Market. Here, you can immerse yourself in local culture and purchase a variety of handmade crafts and straw goods made by local artisans. To learn about Bahamian rum, visit John Watling's Distillery. Housed in the historic Buena Vista Estate, the distillery offers a production tour where you can learn more about these small-batch handcrafted rums.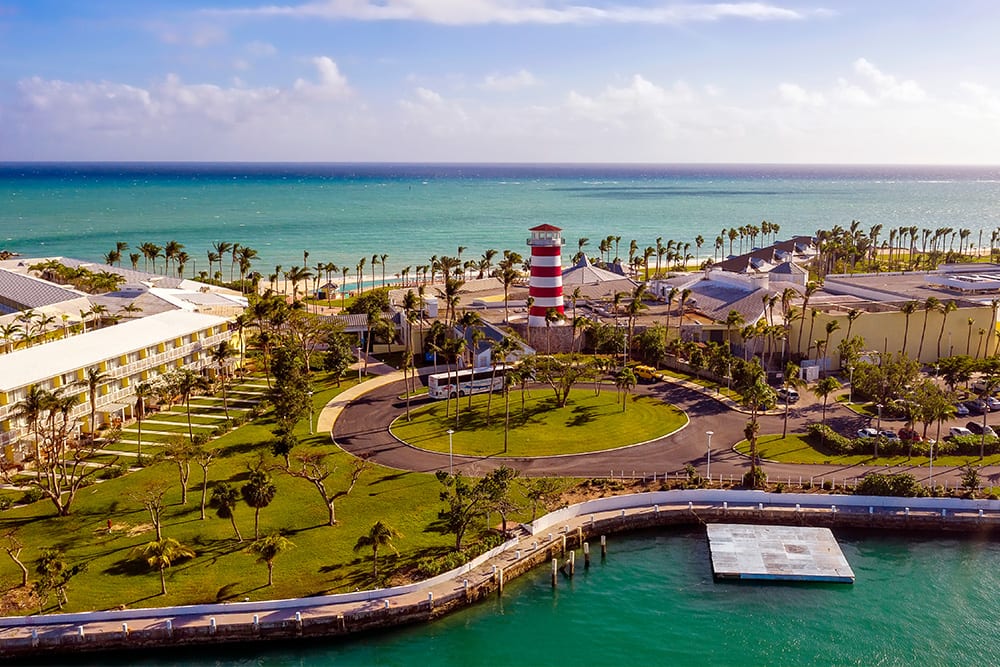 On Grand Bahama Island, explore Freeport's restaurants and duty-free shops. There's also a Straw Market on Grand Bahama Island, offering locally made straw goods. Visit Lucayan National Park to discover over 6 miles of caverns, caves, and charted tunnels, believed to be one of the world's largest underwater cave systems. Another nature option is the Rand Nature Centre. This 100-acre park has tons of native flora, birds, and butterflies. There's also an on-site art gallery showcasing local artists.
While many assume Freeport is the capital of Grand Bahama Island, West End holds that distinction. Rich in history, West End is known for tales of arms smugglers, rumrunners, and wreckers. It also served as a transfer base for liquor en route to the U.S. during Prohibition.
Still researching Bahamas cruise vacations for 2024? Be sure to sign up for Norwegian's cruise deals to receive the latest specials and offers in your inbox!