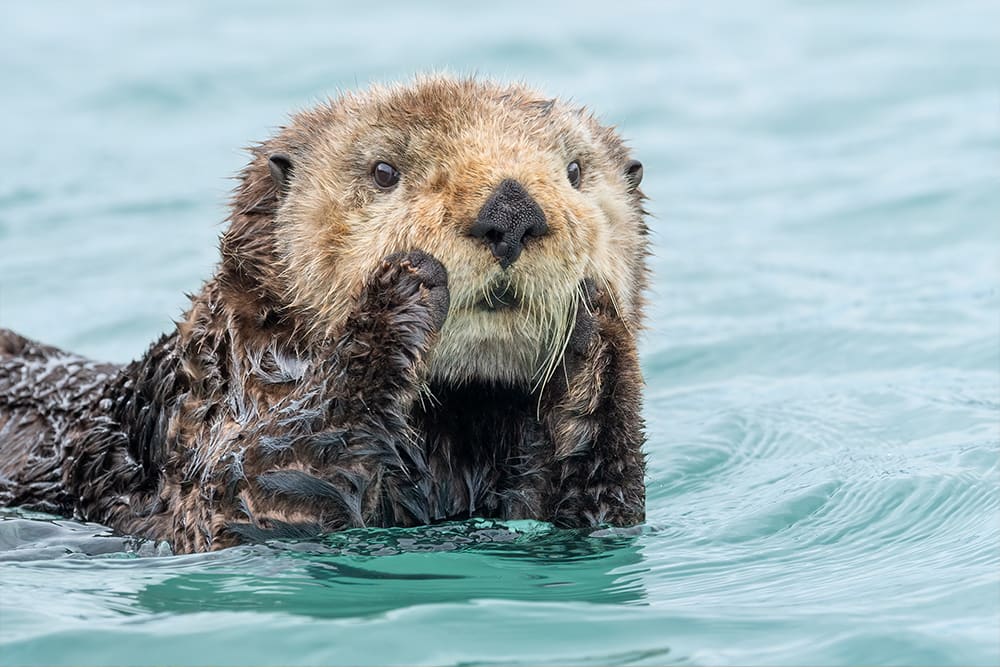 Photo Credit: Barrett Hedges, National Geographic Photographer
Brought to life in partnership with Voyij.com

Barrett Hedges's photography is about shadows and light, bright colors and dark hues.
It's about Alaska's magnificent scenery and wildlife. It's also about knowing just when to take a shot.
For Hedges, owner of BearHead Photography in Skagway, it's all in knowing the subtleties and nuances involved with taking photos in Alaska that makes his photography so very, well, Alaska.
If you're planning a trip to Alaska - and who isn't? - bring a good camera and be prepared for the photo session of your life. Your iPhone may take great pictures, but Hedges recommends a traditional camera with a zoom lens. Hedges has additional tips for those looking to capture the beauty of Alaska.
Pronto per iniziare a pianificare? Scopri tutte le crociere in Alaska.
Hedges is a Tennessee native who has been a National Geographic photographer and won multiple awards for his ability to capture a scene. According to his website, his favorite place to photograph is Alaska, and bears are his favorite animals. Even though all types of bears are his favorite, he also enjoys photographing moose, elk, lynx, bobcats, and wolves, among other animals. He has traveled to four continents and driven more than 300,000 miles all over North America in pursuit of his next great image.
Before you travel to The Last Frontier in pursuit of that once-in-a-lifetime wildlife photo, Hedges has a few tips to be aware of before you start thinking about where you will hang that moose photo you photographed.
1: Use Lighting to Your Advantage
First, he said, think about lighting.
"Shadows and light," he said. "One of my main tools in photography is light and how to use it to your advantage instead of disadvantage. If there's bad light, you can do nothing about it, but in some situations, you can play with it by positioning yourself in a way to capture the light.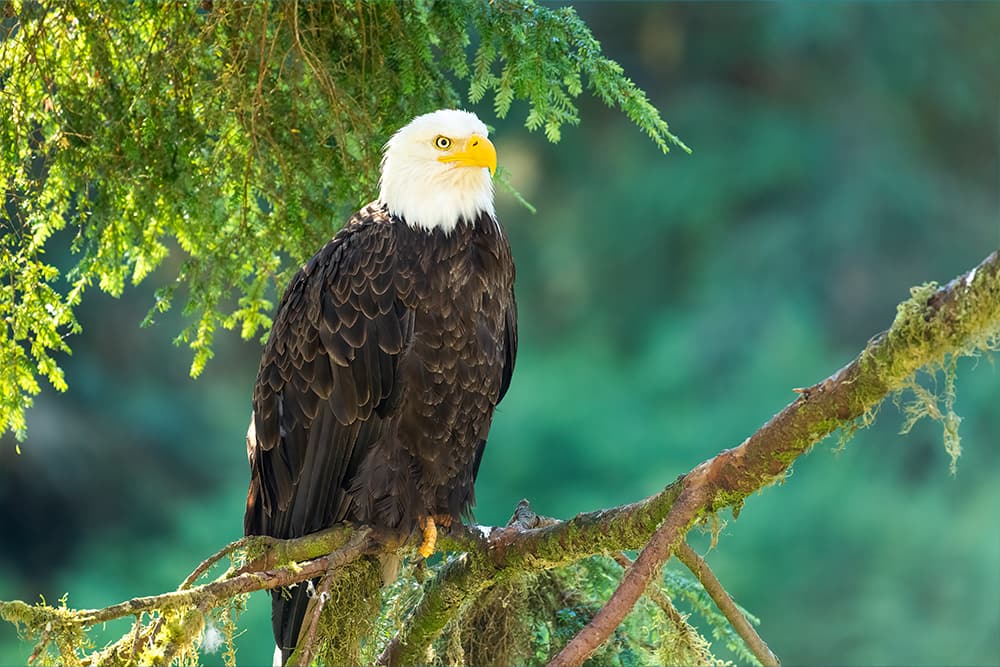 "For every situation, I think of it as a blank canvas."
2: Be Patient
To fill that blank canvas, Hedges has one word of advice.
"Patience," he said. "People don't want to hear this, but they must stay in the average spot for more than a day. Nature is not at your beck and call. If you're here for a week and visiting a different location every day, that just doesn't work."
"Try to spend a couple of days in a spot to get different light, weather, and animal sightings. Banking on everything happening in one day is not useful."
The goal is for each picture to be able to tell a story in its entirety. But achieving that goal requires determination. It means being diligent and no small amount of endurance.
In addition, decide as to what you want to shoot. Is it wildlife? The beautiful Alaskan tableau? Glaciers? Mountains? The lovely towns? Whatever you choose, you'll need the right kind of camera to capture your image.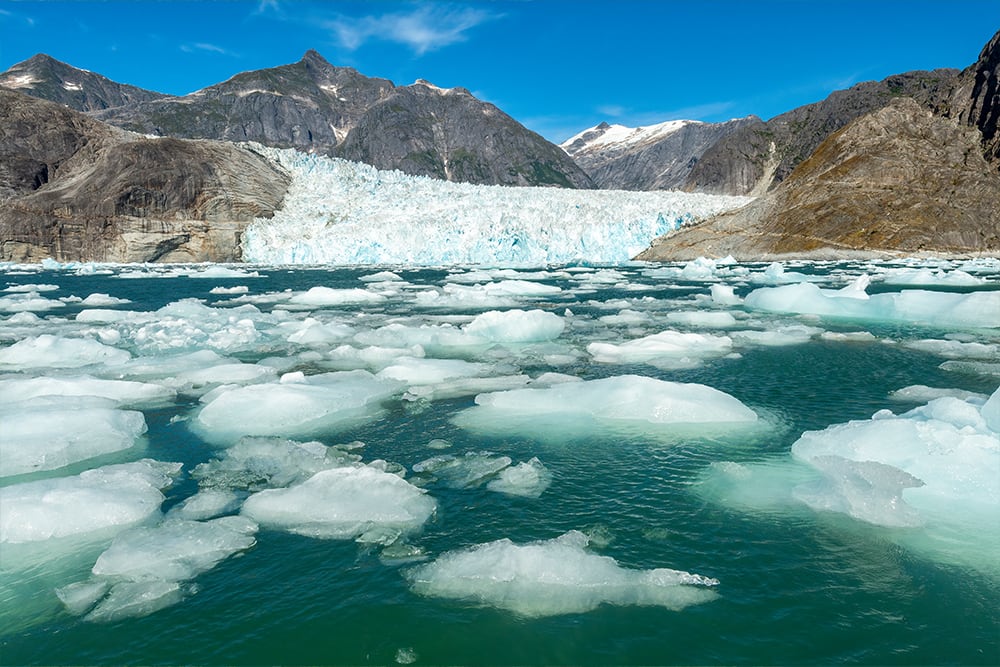 3: Don't Get Too Close
Again, although advances in iPhones and other phone cameras have been impressive, in many cases, they are simply inadequate.
For one thing, you don't want to get too close to the critters, especially the ones who bite or kick.
"With animals, you need a zoom lens," he said. "If you're looking for wildlife, you can't just use an iPhone. iPhones and wildlife still don't work at this point."
Hedges also recommends researching the location where you plan to take your photos.
"Think about what opportunities are in a town, in any location," he said. "The goal is not to come in blind and think there's wildlife when there isn't in some cases. Alaska has it all, but it's huge, and opportunities are not necessarily all in the same place."
Hedges also recommends going off the beaten trail to find some of the best wildlife shots. And again, he said, your efforts will require patience and time. Shooting a bear from the road, for example, is not as compelling as placing yourself at a safe distance and capturing them in their native habitat.
"Portrait shots are nice, a bear or a moose standing there, but you want to create more of a feel for the image, maybe if you have them displaying some kind of behavior instead of just standing there and staring," Hedges said.
Hedges doesn't recommend that you go off into the wilderness alone. But he said to keep your party to no more than three people because any more than that will disturb the wildlife and you won't be able to have that beautiful brown bear photo above your fireplace.
"The animals will be more nervous, and you won't get their normal behavior," he said about large parties of photographers.
Of course, you've also got to remember one cardinal rule: Once you've spotted your quarry, don't make sudden moves. Moose can be irritable, and do we need to say anything about being subtle when trying to photograph a bear?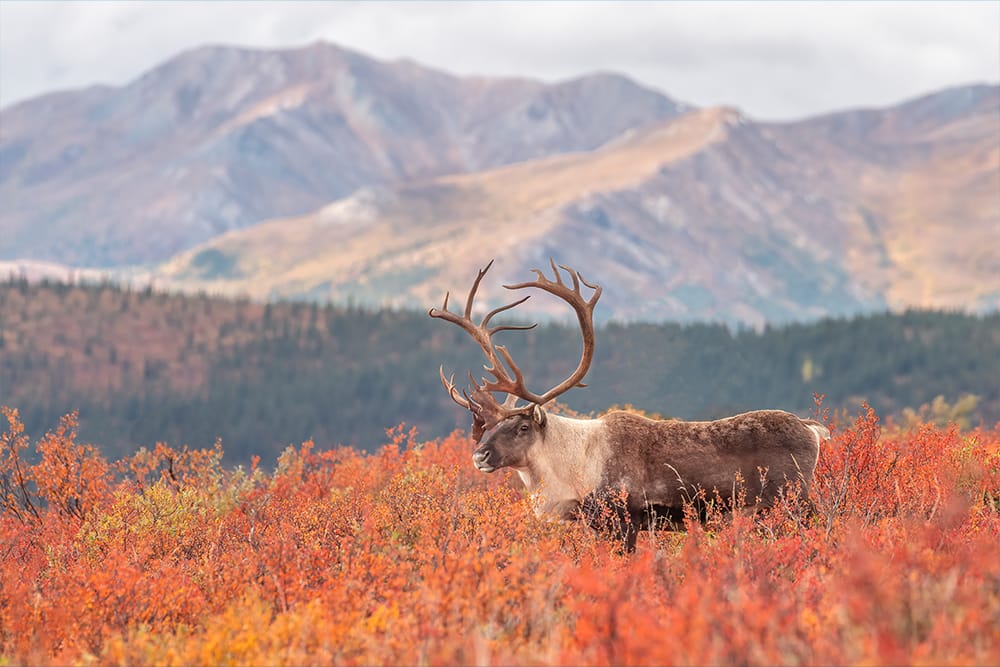 In other words, in addition to patience, you must be quiet, calm, and still.
4: No Sudden Movements
"Animals can pick up how we feel," Hedges said. "The calmer you are, the more access you'll have to the animal."
If you're more interested in shooting landscapes, Hedges recommends going out in the early morning or as the sun sets. The middle of the day won't have the same tones. It makes the photos less dynamic.
5: Be Aware of Your Surroundings
So, is an animal photo shoot dangerous? What do you think?
"There is an inherent danger in being around bears and moose," he said. "95 percent of the time, I try to have an escape route in my head. The closest call I ever had was with a moose. They are very ornery and large. I was photographing him, and everything was good until it was not good. I was running, and he was running, and I finally got behind a bush. I could see his antlers above the bush as he was looking for me. He didn't see me. After twenty or thirty seconds of standing there, he forgot I was there and moved on.
"But they will stomp you to death."
Aside from the hazards of large angry animals, there is another creature that you must deal with: "The bugs will get you," he said.
-
Browse Alaska cruises to book this once-in-a-lifetime experience and don't forget to sign up for Norwegian's cruise deals to get the latest specials and discounts delivered to your inbox.