Cruise Calendar
You've got great choices and the freedom to do things your way. Let's start things off right and make your next cruise amazing. Browse our sample Cruise Calendar for a taste of other cruisers' favourite to-dos. Then visit us online at MY NCL to start planning your own Shore Excursions, speciality dining and entertainment.
Book these Norwegian favourites before you sail. They're a must-do for every cruise!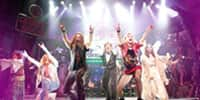 Day 1
Plan your freedom
Every day we deliver the Freestyle Daily to your stateroom so you can stay on top of all the great shows, activities and events on board all day long.
Get in-the-know
Join us for our Freestyle Cruising presentation and a tour of the ship.
Sail away party
Start your holiday off right with BBQ, cool drinks and music on the pool deck.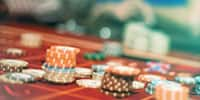 Day 2
Feeling lucky?
Enjoy complimentary gaming lessons at the Casino. It's a great way to sharpen your skills or learn the basics.*
Norwegians Night Out
Dress up and step out for a meet & greet with the Captain, signature cocktails, speciality dining promotions and more.
Friendly Reminder...
If you're going on shore tomorrow, recharge your camera battery tonight. If not, treat yourself right and book a spa or personal trainer appointment on board.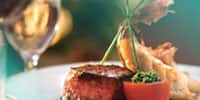 Day 3
A.M. Yoga
Get your day off to a relaxing start at a morning yoga class in the Fitness Centre. Or maybe you booked ahead for a soothing appointment at Mandara Spa®*.
It's shore time!
If you've booked a Shore Excursion, double-check the time you'll be meeting up with your group and get ready for an unforgettable day ahead.
A tasty tip...
Be sure to try the truffle fries at Cagney's Steakhouse. Savoury and superb!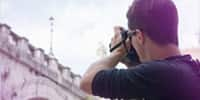 Day 4
Explore on shore or on board.
Get ready for another picture-perfect day of discoveries on shore. Or stay on the ship and enjoy our Zumba classes, pool deck, spa and more!
Fine art auction
Pick up a glass of sparkling wine and a great work of art at our lively auction.
Karaoke tonight
Show off your best (or worst?) version of Mariah, Bruno or "The Boss."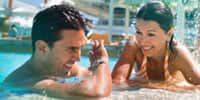 Day 5
It's cool at the pool
Tan or socialise a whilst as you chill poolside. And as long as you're here, hop into our steamy hot tub.
Catch a show
We've saved you a seat. It's a good thing you booked your entertainment ahead.**
Amazing cravings
You've got a few days left to feast like a foodie. Book your table ahead at the delicious speciality restaurant of your choice.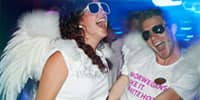 Day 6
Run on water
Jog with an ocean view on a Fitness Centre treadmill, or get even closer on our jogging deck.
White Hot Night
Wear something white and dance over to our signature White Hot Party, a cruiser favourite.
Get a head start
Beat the rush tomorrow... Pick up your disembarkation tags at guest services and purchase your photos today, too.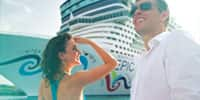 Day 7
Rise & shine
Get up early to watch the sunrise over the ocean and one last time. It's an amazing sight you won't forget.
Remember your duty-free
If you've purchased any alcohol during your cruise, we'll have it ready for you at checkout.
Goodbye for now
We hope you'll sail with us again soon. Make sure you've signed up for the Latitudes Rewards programme, and in the meantime, come share your cruise memories on Facebook.
Book ahead
and enjoy
your choice of
activities &
amenities:
Shore Excursions
Speciality Dining
Entertainment
Spa Treatments
Gifts & More
Please note: This is a sample itinerary. Your sea and port days may differ. Not all interaries offer all activities, so please check your Freestyle Daily once on board for times and locations.
*Casino is not available on Pride of America. Mandara Spa is bookable in advance only on Norwegian Epic.
**Select entertainment is bookable in advance only on Norwegian Epic, Norwegian Breakaway and Norwegian Getaway.