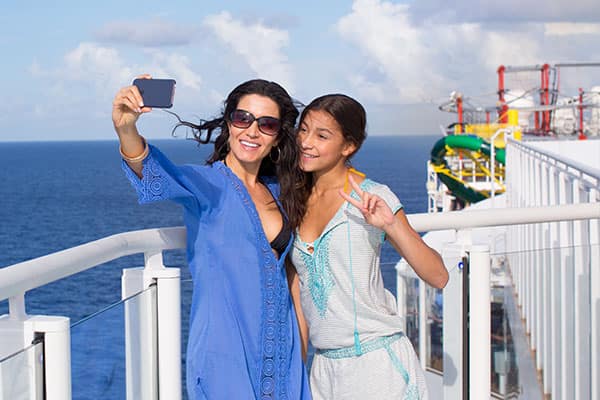 Instead of taking your same-old, same-old holiday year after year, maybe 2017 is the time to change it up a bit. Have you always wondered about going on a cruise? Let me start off by saying, again, a cruise is one of today's best values for your hard earned holiday dollar! You really can't go wrong money wise. If you've never cruised before and you're not sure it's going to be your thing, it's important to consider the following when planning your first cruise:
Destination
While there may be nothing like cruising the open waters of the Atlantic or a taking a scenic coastal cruise, I wouldn't recommend this type of trip for a first time cruiser as the weather can be rough. I would, however, suggest sailing the calm waters of the Caribbean for your first cruise! It's the perfect combination of sunshine, tropical beaches and oh-so-many cultural destinations - which provides for a well-rounded, first time cruise experience. Or Europe, that would be another great choice for a summer cruise. If you're still not sure, maybe it's time for a different perspective on a destination you're already familiar with but want to explore further. If you enjoy Mexico, why not cruise to Puerto Vallarta, Mazatlan and Cabo San Lucas instead of typically choosing one destination over another?
When to Travel
If you're looking for the best possible cruise experience, you'll need to travel in peak season where you'll find the best weather. I don't recommend trying to save a few dollars by cruising just before or after peak travel times as the weather could be less optimal which can change your entire outlook on your first cruise. I'd hit Alaska or Europe in July or August; Canada & New England in September; and the Caribbean in early December where you'll get hot weather but while still avoiding the holiday crowds.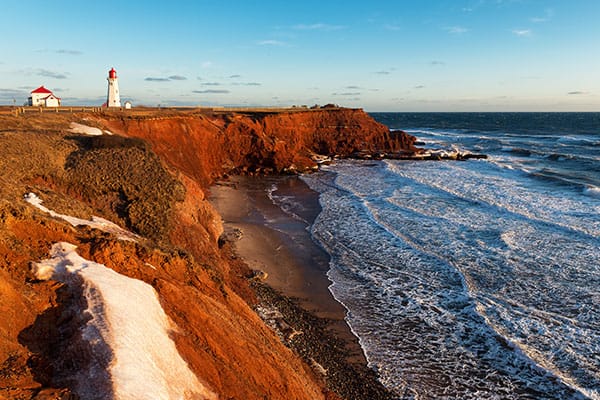 Days at Sea
Choose a cruise with the least amount of days at sea as this will give you optimal time in ports while maximising the number of destinations you'll be visiting. If you're going to be bored at sea - which will only happen if you want it to - days at sea seem to be where some guests don't take advantage of all the activities and entertainment available on board the ships. If you're concerned about becoming sea sick, don't be, as the newer ships all utilise stabilizers to ensure smooth sailing all the way.
Size of the Ship
When you're a first time cruiser, I'd suggest choosing a larger ship where you'll find the most things to do, including sports and entertainment, and more space to do it all in. While it may seem daunting when you first board, you'll have the ships' deck plans down in no time. Communicating with family and friends while you're on the ship is easy when you use the Messenger feature on the Norwegian Cruise Line iConcierge app. You can also check out the daily activities, book a shore excursion or a specialty restaurant.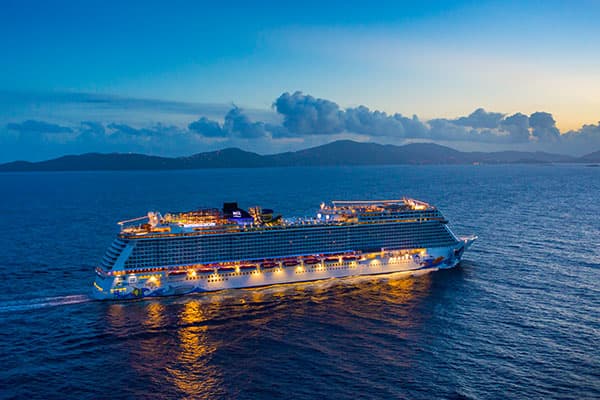 Length of the Cruise
If you'd like to try out a cruise without the full commitment of a 7-night stay on board, check out short duration cruises where you can choose from a weekend, 3- or 5-day itinerary. Popular short cruises include the 3-day Western Mediterranean cruise out of Barcelona, which sails to Naples and Rome, or a 4-day Bahamas cruise out of Miami on board the Norwegian Sky.
Pre or Post Cruise Holiday
While you're already taking time off from work, you may as well enhance your holiday experience with a pre or post cruise stay! You can add a few nights in Miami, explore Vancouver or take the kids to Disneyland - you know you want to. And this also goes back to the familiarity of a destination or a holiday, if you incorporate something you've done previously to keep things in your comfort zone, the new experience of a cruise will just add to the overall holiday experience.
If you still have questions about best cruises for first timers, you can contact Guest Relations at Norwegian Cruise Line by calling 0800 969 283 and speaking with a Personal Holiday Planner.