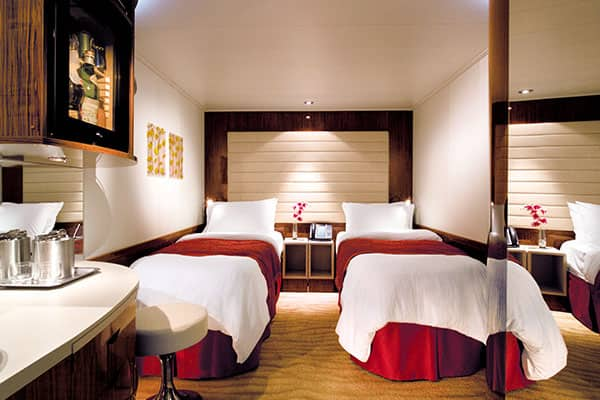 Did you know that going on a cruise doesn't mean you have to spend a ton of money? In fact, cruising in an inside cabin gives you more bang for your buck overall. And since you want to get the most out of your hard earned holiday dollars, this may be a great budget-friendly option to consider.
Benefits of an Inside Cabin
Inside staterooms provide everything that their more expensive counterparts do including beds, bathrooms and storage, along with access to 24-hour room service. But there are some extra benefits to cruising in an inside cabin:
• no windows means you can enjoy sleeping in the dark without the glare of sunshine waking you up in the morning
• and since there are no views, you'll be more likely to spend more time exploring the ship than you may not otherwise
• you'll be content in knowing you're able to take advantage of everything the ship has to offer, but that you've paid much less than most fellow cruisers did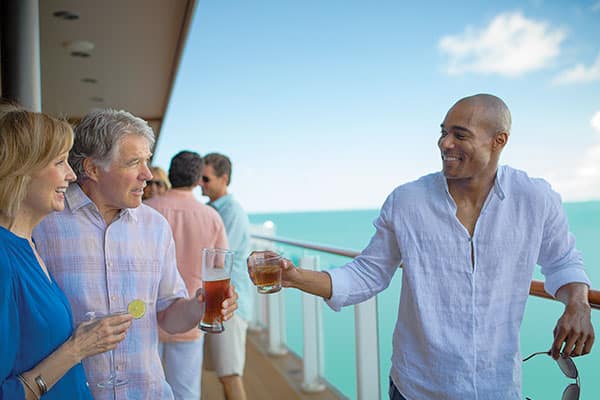 Most Affordable Cruising Option
If you're looking to stay on track with your vacation budget, an inside cabin is the most affordable cruising option. And think of it this way, if you're a frugal traveler and choose an inside cabin, you may be able to go on more cruises because you spent less overall! Or you can use the savings and apply it to specialty dining or shore excursions. Either way, you're maximizing your vacation dollars as well as your vacation experience!
Who Should Cruise in an Inside Stateroom?
The general considerations when thinking about cruising in an inside cabin are:
• do you experience claustrophobia? If so, a balcony stateroom would be the better choice.
• do you get seasick? Although most inside cabins are towards the inside of the ship, an oceanview or balcony stateroom may be more suited to you.
• do you plan on spending minimal time in your room? An inside cabin may be the way to go!
How much time will you spend in your cabin?
When I've cruised in an inside stateroom, I went there to change my clothes, grab something I forgot, or to settle into my cozy bed for the night. Other than that, my time was spent in port or in other areas of the ship where I could participate or relax till my hearts content. If you want to take in the views, you can simply spend time up on deck enjoying the 360° panoramas.
Choosing Your Inside Stateroom
Here's a general stateroom size comparison: a Studio Stateroom for solo travelers runs 99-square-feet in size; an Inside Stateroom is 135-square-feet and an Oceanview Stateroom is 161-square-feet. So really, the difference may not be that significant depending on your cruising needs. You're still able to choose your location on the ship: for less movement, avoid bow/aft (very front/back), or you can choose to be near or away from the elevators or even the pool. And while no natural light may seem daunting at first, you can always turn on the TV to get a view from the bridge and the most up-to-date ship information including the current weather conditions.
Norwegian Cruise Line Tip: Consider booking a Guarantee Inside Stateroom to get the chance for a free upgrade! You can choose a guarentee room in the