If it's your first time taking a cruise holiday, you may be a little anxious about what to expect on embarkation day. I'm here to tell you that you should replace anxiousness with overwhelming excitement! The first things you will see while getting to the pier are the cruise ships in the distant port. The closer you get, the bigger the ships appear. You just can't imagine how enormous the cruise ships are before seeing them in person for the first time. Imagine a floating resort with rooms, restaurants, pools, a spa, fitness center, and so much more, and how big a cruise ship must be to accommodate all of that! You will feel the anticipation of adventure at first sight. And here's what to expect next: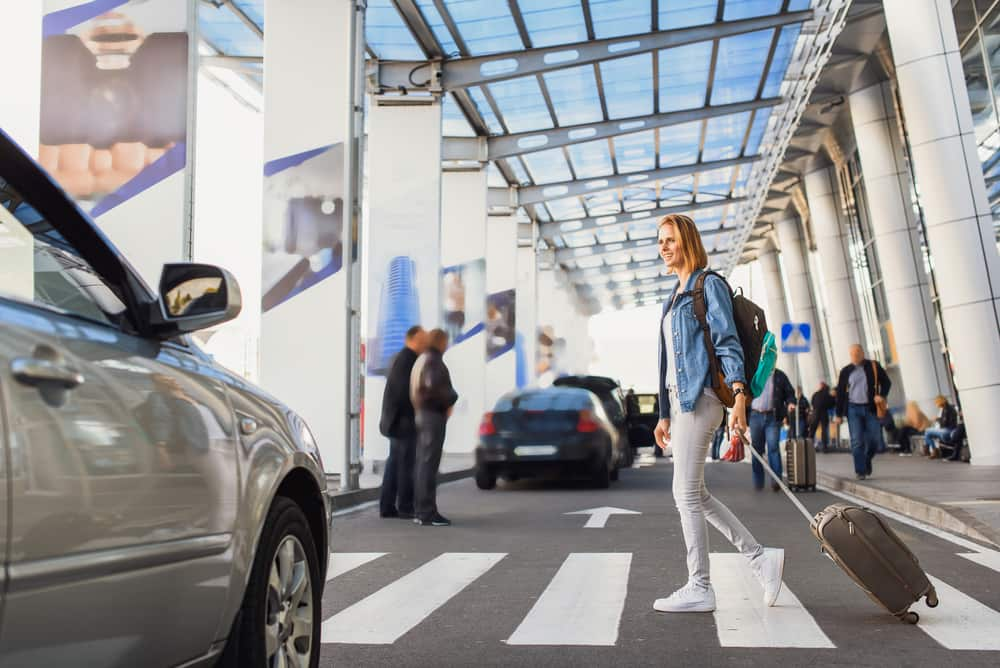 Parking & Unloading
If arriving by car, employees will direct you to the baggage unloading zone which is located along the front of the building. You can't miss it. The baggage handlers, or Porters, will help you get your checked bags unloaded. Then, you will be directed to the parking areas. If you are shuttled in from the airport or from your hotel, the shuttles will drop you off right near the front door and unload your checked luggage to the Porters for you. Don't forget: It is customary and a nice gesture to tip the Porters at least $1 per bag for the heavy lifting. They lift thousands of pounds a day, literally!
Keep in mind, Norwegian's policy is a limit of 2 checked bags per person (so here are some smart cruise packing tips!). Also, any bags that you do not want checked, you should keep with you because you won't see your checked bags again until they magically appear outside of your stateroom. While it seems like magic, it's really kudos to the hard work of the Norwegian Cruise Line employees who work diligently to provide this complimentary service.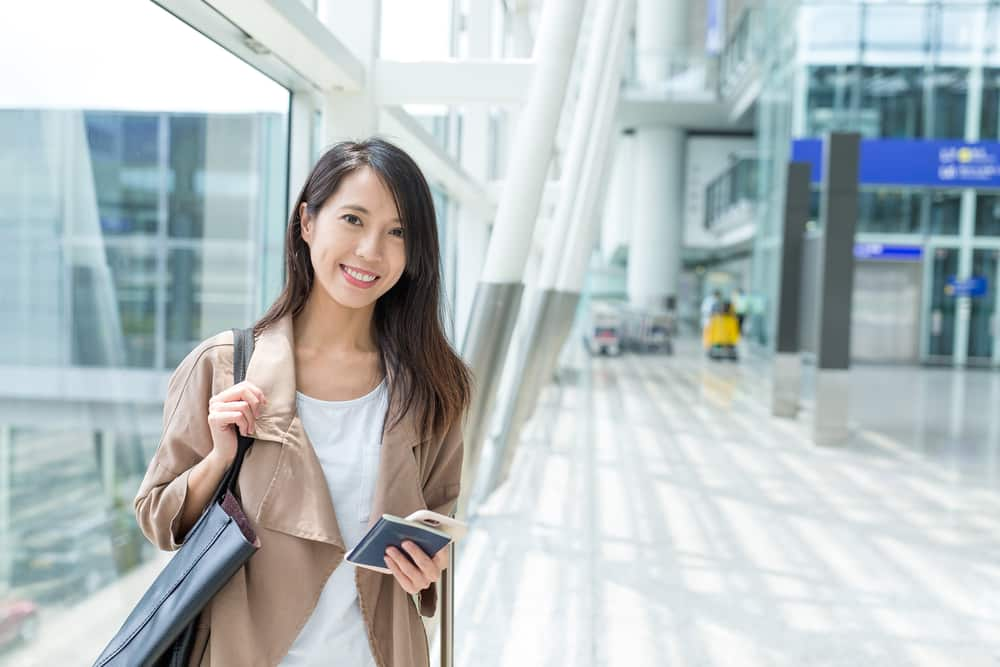 Security & Check-In
Once inside the terminal, you will need to follow all of the signs and employees' directions to get through security and check-in. Expect security measures similar to an airport to ensure everyone's safety. After security, you will make your way to the check-in counter. Hopefully, you remembered to check in online before you left home as it is required to accelerate this process. You can check in online weeks in advance.
Be ready to present your confirmation printout, personal identification, and travel documents several times throughout security and check-in process. When checking in, you will be given a room key, which will also be your charge card for all of your onboard purchases. You will need to establish a payment method to set up your onboard account. Refer to Norwegian's policy for required cruise travel documents and payment method options.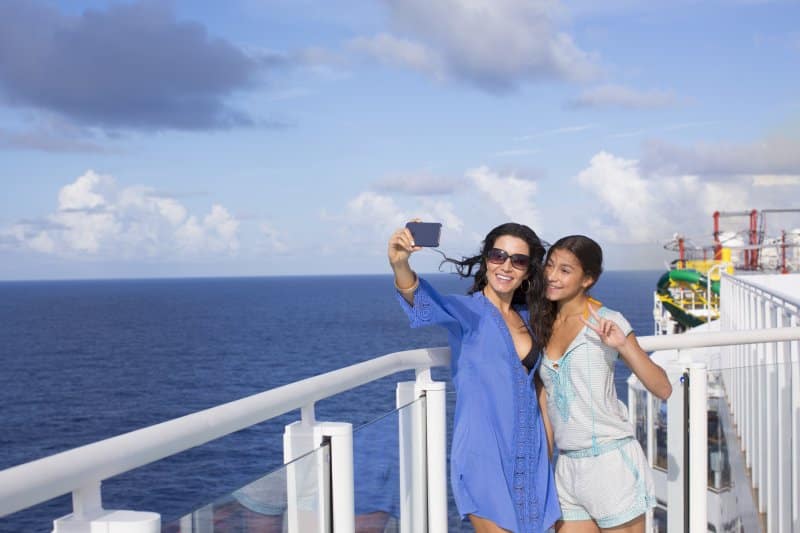 Getting Onboard
Once your stateroom card is activated, you will be ready to board. You will walk from the terminal, through the gangway, and onboard, surely encountering a photo op along the way. Professional photographers will snap your photo, and your prints will be available for purchase later in the cruise. As you step onboard, you will scan your stateroom card for the first time. You will scan your card upon entry and exit every time you get on and off the ship. This helps Norwegian keep track of attendance to eliminate leaving passengers behind. While your room is typically not available until the afternoon, you'll be free at this time to explore the ship, eat lunch, or hang out poolside until it is time for the Muster Drill.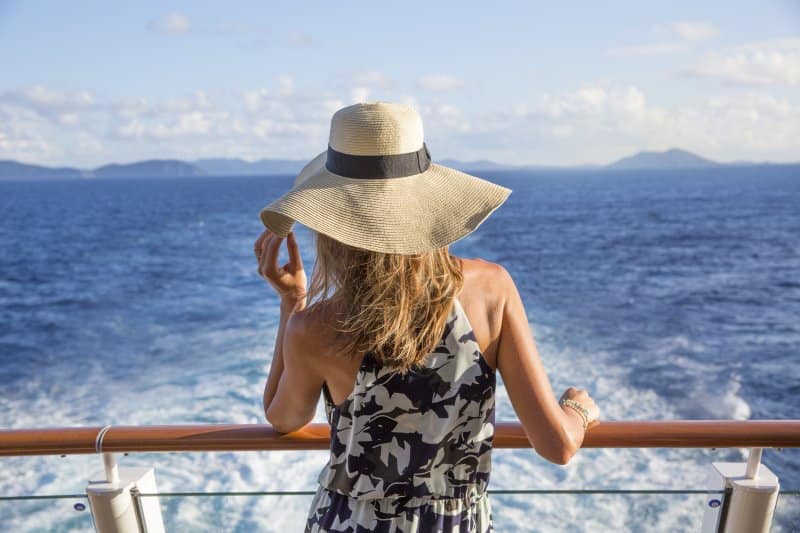 Muster Drill
Later in the day, just before sailing begins, you will experience the Muster Drill. This is a mandatory safety drill that all passengers must attend. You will be given plenty of information about the drill onboard, and the ship's employees will be there to guide you every step of the way. While the majority of your trip will be fun and games, you should be attentive and quiet during this drill because the crew will go over life-saving instructions in the event of an emergency. It is very informative and only takes a few minutes.
After the muster drill is over, all the formalities of embarkation day are over, and you can head up to the main deck by the pool for the Sail Away party! There will be lively music and dancing as your cruise sets sail for adventure. Make it a point to participate in everything- starting with the dance party. Have a blast with fellow cruise passengers, get ready for an awesome cruise, and let your cares drift away because having fun is what cruising is all about!