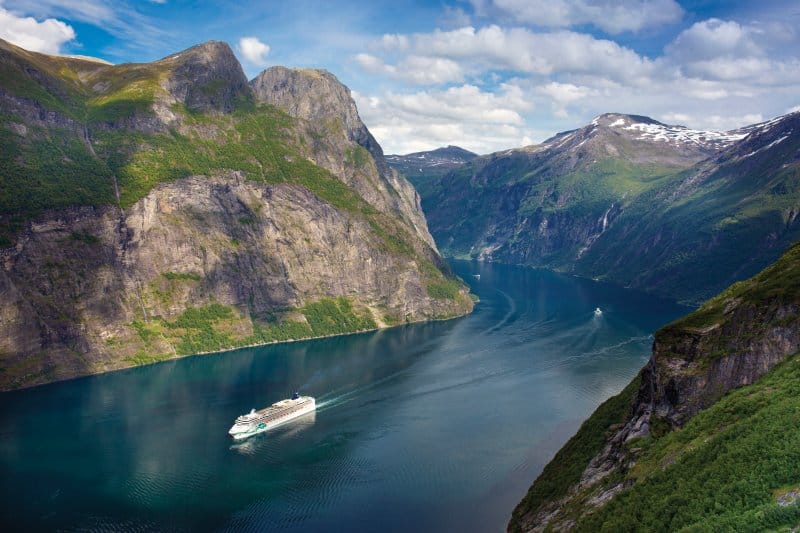 If you've never experienced the majesty of cruising through a fjord, it's safe to say that you've been missing out. If you're not familiar with this term, fjords (fiords) are stretches of water that run between steep hills carved out by glacial activity, and they make up some of the most beautiful spots on the planet.
You may have seen them on travel documentaries and in movies, but you can also view them for yourself by land and from the convenience of a cruise ship deck or personal balcony. These natural wonders can be found all over the world and each one offers a unique landscape and catalog of wildlife for cruisers to discover. In no particular order, here are some of the top fjords to travel through in your lifetime.
#1. Sognefjord
Sognefjord is a massive fjord in Norway that is known to be the largest and deepest in the country. Often regarded as the King of the Fjords, this natural wonder is characterized by striking blue waters, lush greenery, and steep, high cliffs. Like other large fjords, this one also has many branches including the Lustrafjord and the Aurlandsfjord. The Norwegian Fjords cruise offers excursions through Aurlandsfjord that include kayaking and riding a Rigid Inflatable Boat with views of the mountain farms.
#2. Boka Kotorska
Boka Kotorska in Montenegro is also known as the Bay of Kotor and makes up the winding bay of the Adriatic. While it's not really a fjord, its high mountains and winding, narrow waters give it the distinct appearance of a fjord. However, this "fjord" offers more than just pristine views of nature. It connects with the well-preserved medieval town of Kotor and several others which still retain their city walls and 15th-century architectural style. This town and bay can be accessed and explored on Norwegian's Adriatic and Greece cruise which makes stops in Montenegro, Italy, Croatia, and Greece.
#3. Misty Fjords
The Misty Fjords are also located in Alaska and can be viewed by boat or plane on one of Norwegian's many Alaskan cruises. These fjords near Ketchikan offer stunning views complete with snow-capped mountains, evergreen trees, and the occasional humpback whale surfacing for air. The Misty Fjords are also part of a national monument and wilderness zone that is home to grizzly and black bears, salmon, goats, deer, and many other species of wildlife.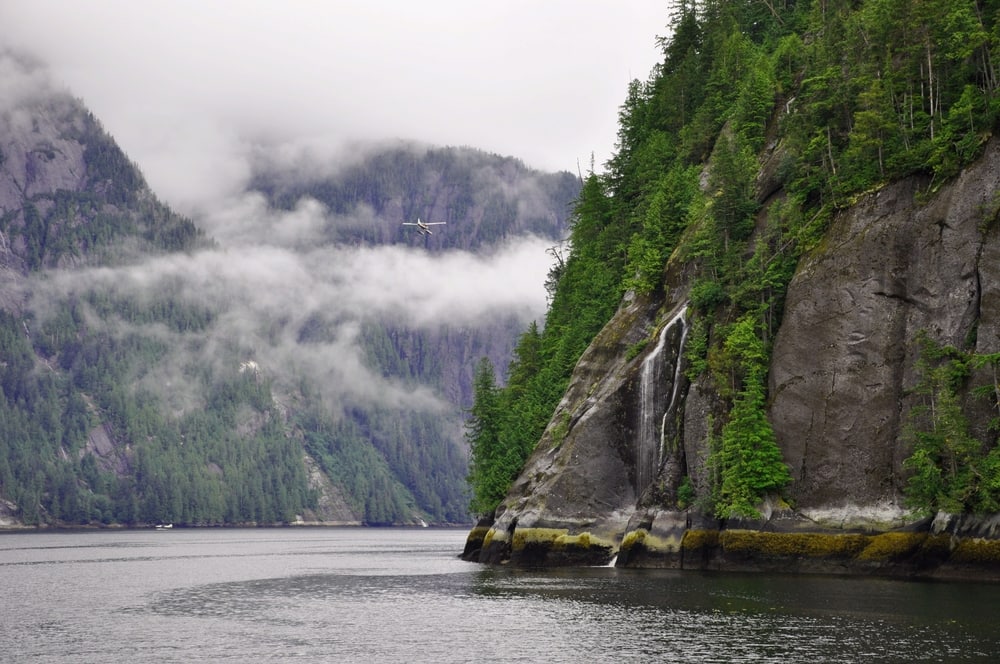 #4. Kenai Fjords
Alaska is a focal point for fjords and also encompasses the world-famous Kenai fjords. The national park on the Kenai Peninsula features glaciers, mountains, and fjords that are a mile deep. These are among the most beautiful fjords of Alaska and, just like the Misty Fjords, feature snow-capped mountains, lush forests, and a plethora of wildlife. The fjords can be explored by boat and by hiking trail in the Kenai Fjords National Park.
#5. Milford Sound
Far away from the northern hemisphere, Milford Sound is located in New Zealand and remains one of its finest natural attractions. Deeply pigmented waters, majestic mountain peaks, and waterfalls all make this fjord seem as if it belongs in a Jurassic Park movie. The Milford Sound area is also home to seals, penguins, dolphins, whales, and many species of birds which can be witnessed on land or from the safety of a boat. Norwegian's Australia and New Zealand cruise takes passengers through Milford Sound as well as the nearby and even larger Doubtful Sound for stunning views and thrilling excursions.
#6. Howe Sound
Howe Sound is a network of fjords in Vancouver and is one of the most traveled waterways in the region. This fjord zone contains several large and mountainous islands which make it even more picturesque. Long home to the Squamish and the Shishalh, Howe Sound offers peaceful waters, mountainous skylines, and towering forest trees for travelers who like to hike, kayak, dive, sail, and observe wildlife. Common species that inhabit this area include a variety of birds such as bald eagles and swans, whales, orcas, and seals.
#7. Geiranger Fjord
Geiranger Fjord is one of the most popular fjords in Norway and is also one of the longest and deepest in the world. This fjord is a featured destination on a Norwegian Fjords cruise for its beautiful waterfalls, mountainous landscapes, and hillside farms. The adjoining Geiranger village also offers pleasant and quaint experiences, and our cruise provides plenty of opportunities to explore the town and fjord both independently and through our carefully planned excursions.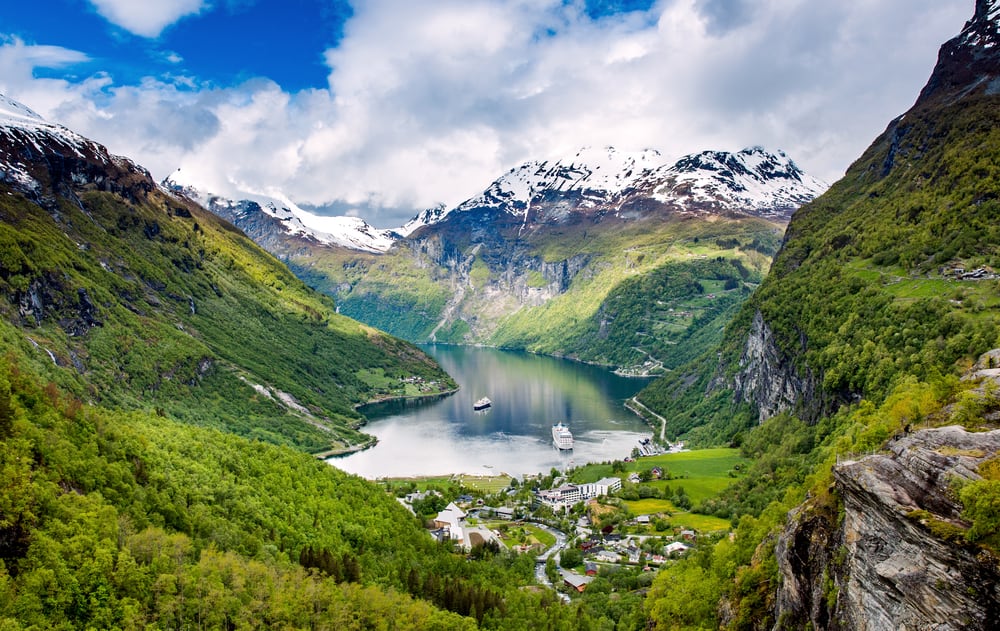 All fjords are majestic when seen from land or sea, but these are some of the most iconic and attractive for cruisers and travelers. If you plan on cruising with Norwegian, be sure to book your fjord excursions ahead of time to reserve your spot. Also, make sure to pack a good camera to capture the stunning scenery and wildlife that each fjord has to offer!