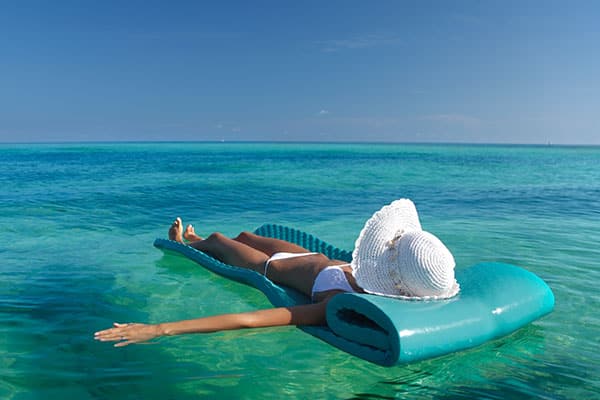 Many people have the misconception that cruising alone is a lonely or scary activity. Well, that couldn't be further from the truth! Travelling alone can be an epic way to rejuvenate, to gain confidence in yourself and experience the destination in all its glory-all while setting your own agenda! On a Hawaiian cruise, there are many opportunities for single travellers to explore and push the limits, and perhaps learn something new about themselves. The Hawaiian islands accept the lone traveller with open arms, and cruising solo* onboard Pride of America is a blast in itself. So, hey, don't be afraid to get out there and do your thing! Here are four tips for embracing Hawaii all by yourself.
SAY YES TO ADVENTURE: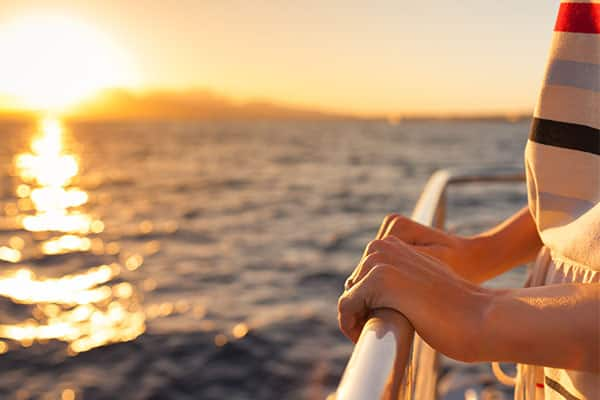 So if I'm still not convincing you that travelling alone is fantastic idea (which it is), try easing into it by taking advantage of Norwegian's Hawaii cruise excursions such as Captain Zodiac Raft, Snorkel & Dolphin Adventure; it's a guaranteed way to be surrounded by like-minded adventurers! Not to mention, when you're surrounded by the beautiful features, flora and fauna of Kealakekua Bay off of the coast of Kona, you won't even be thinking about who is or isn't standing next to you.
DO SOMETHING NEW: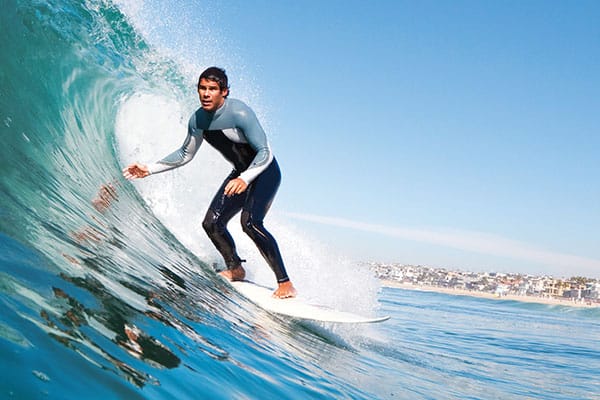 Wait, so you've always wanted to try surfing? Then what are you waiting for?! When in Rome…or, should I say, Hawaii…you get the idea. Maui cruises, in particular, have a wide array of surfing programmes to choose from for beginner and intermediate surfers. If surfing is something you're already quite familiar with, why not try kiteboarding? Or windsurfing? Who knows, you might have a hidden talent for extreme sports, and the exhilaration you'll get from trying is definitely worth falling a couple of times!
DON'T BE AFRAID TO DINE ALONE:
Good news: it means more food for you! Hawaii has famously unique food, often with Asian or Hispanic influence. Arguably the most 'Hawaiian' delicacy you'll encounter, poke (pronounced poke-ay), is a must eat. And for those of you who are too shy to sit down by yourself at a table, poke is often grabbed on the go, so munch it down somewhere picturesque! And since you're indulging yourself with a solo holiday, you definitely have room for the ultimate indulgence: loco moco. Gravy, meat, rice, fried egg—are you drooling yet? Cafe 100 in Hilo is the perfect place to find the loco moco that suits you, with more than 30 different varieties available.
When you're not out exploring the local delicacies, you'll still have 19 cruise dining options to choose from onboard Pride of America.
TREAT YOURSELF TO LUXURY: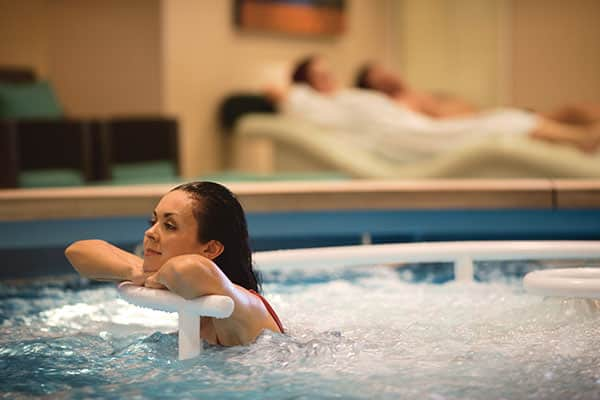 Guess what? You deserve it. After all of the excitement of exploring and adventuring in and around the islands, take a moment to reflect on your holiday with one of Norwegian's brilliant cruise spa treatments. Loosen up, unwind and meditate on the fact that you're at one of the most beautiful destinations on Earth. After a good massage, the sunsets will seem even more vibrant, trust me. So park yourself down on a beach, sip on something sweet (and maybe boozy), take a deep breath, and enjoy the time you get to yourself, while you still can!
Need more reasons to holiday in paradise? Read Cruise Fever's 12 Reasons to Take a Cruise to Hawaii on Norwegian's Pride of America
*Pride of America offers award-winning Studio Staterooms, specifically designed and priced for the solo traveller.