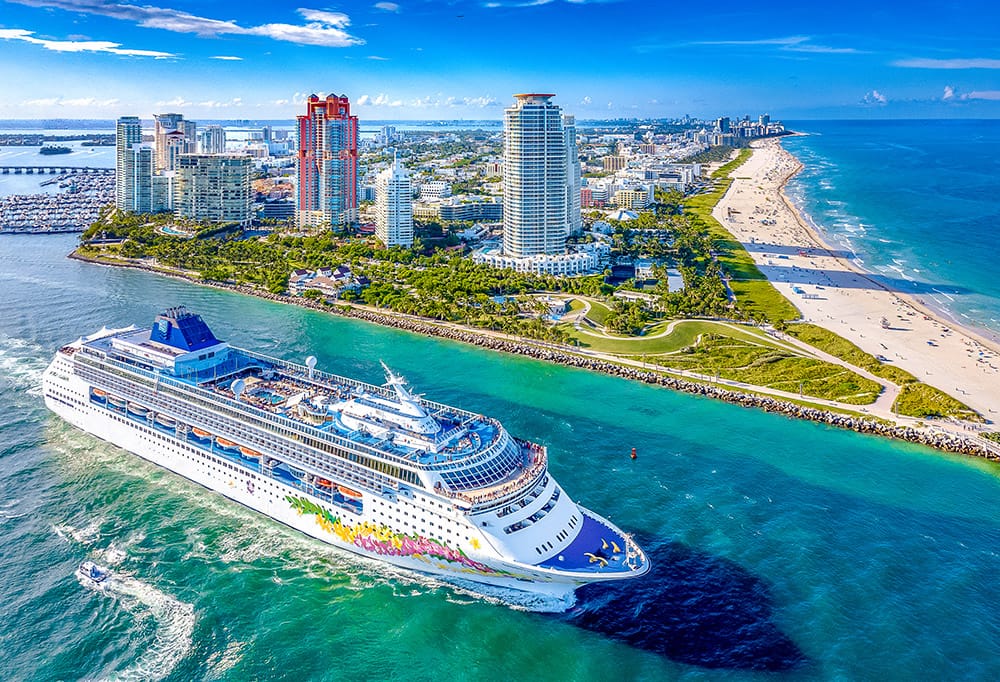 Sometimes, you just need a quick break from the real world for a few days. If you're ready for much-deserved break, start planning your 2021 weekend cruise now! Norwegian Cruise Line makes it easy to escape to paradise with a wide selection of year-round weekend cruises. So even if a heavy workload keeps you from taking time off, you can head out on the high seas for a brief getaway and still make it back to work on Monday morning. What's more, Norwegian's array of weekend cruises offers lots of great values and opportunities to enjoy yourself without breaking the bank.
Picture yourself relaxing on the pool deck with a fruity cocktail in hand, dancing the night away in one of the many onboard bars, soaking up the sun on a sandy beach, or shopping until you drop when you call into port. A weekend cruise vacation with Norwegian includes all these exciting activities and much more. Keep reading to discover even more reasons to stop dreaming about your next adventure at sea and book your 2021 weekend cruise with Norwegian today.
Ready to start planning? Explore all 2021 weekend cruises.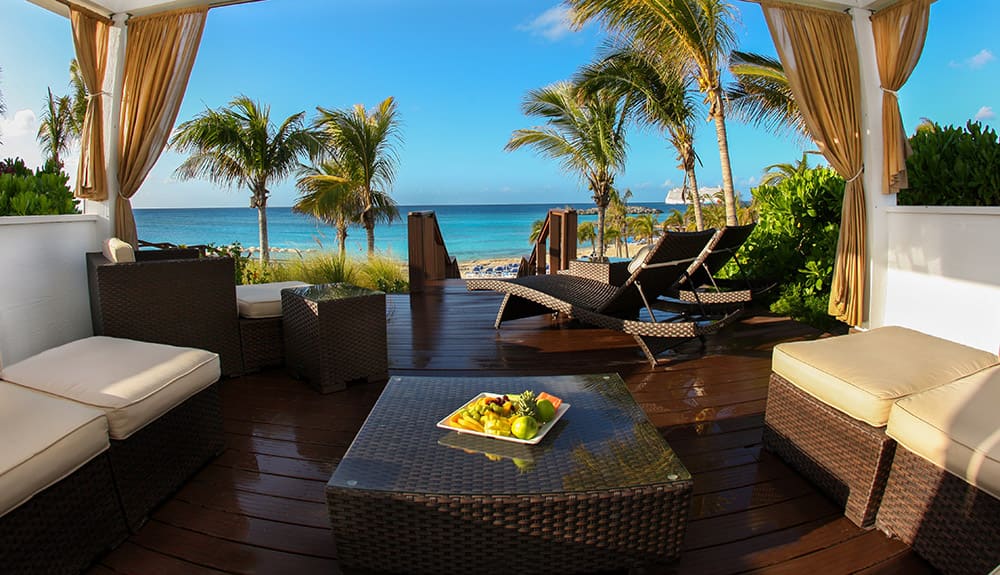 Plan Your 2021 Weekend Cruise
When you set sail on a weekend cruise to Florida and The Bahamas, expect nothing short of amazing. Norwegian offers weekend cruise vacations out of Miami, where you'll find plenty of exciting activities to enjoy before you embark on your journey.
RELATED CRUISES:
3-Day Bahamas Weekend Cruise from Miami
Miami's rich culture, sizzling beach vibes, and vibrant music scene make it one of the world's most popular vacation spots. Whether you choose to spend your day strolling through South Beach, indulging in authentic Cuban cuisine in Little Havana, or riding an airboat in the Everglades, cruising from Miami is sure to put a smile on your face.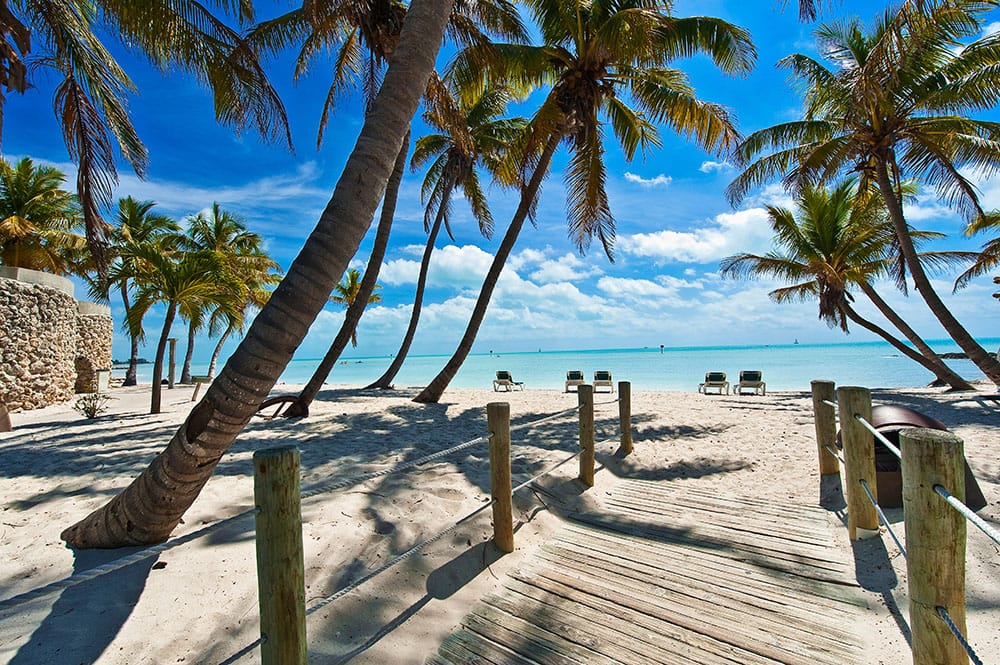 Experience Amazing Cruise Ports
Once aboard your Norwegian cruise ship, your weekend cruise makes its way toward its first port. Depending on your itinerary, you just might find yourself sailing to Key West, the southernmost city of the United States. With its easy breezy, laid-back style, this popular cruise port is well-known for its beautiful beaches, action-packed water sports, exciting historic sites, and pastel architecture. Hop aboard the Key West Conch Train for a tour through the city's most famous places. Then visit the six-toed cats at the Ernest Hemingway Home and Museum. End your day shopping for souvenirs on energetic Duval Street.
There's a good chance your Norwegian weekend cruise makes a port stop in Nassau or Grand Bahama Island in the Bahamas. With 300 days a year of sunshine and some of the world's most beautiful beaches, Nassau brings new meaning to the concept of fun in the sun. Whether you want to relax on the beach with a book, watch the people passing by, wade in the crystal blue waters, or snorkel through coral reefs, you'll find something to suit your fancy in Nassau.
Picture-perfect Grand Bahama Island boasts championship golf courses, miles of powder-white sand, and a host of cultural experiences. Check out one of the largest underwater cave systems on Earth at Lucayan National Park. Enjoy beautiful views from 400 feet in the air on a parasailing adventure, or visit Port Lucaya Marketplace for authentic Bahamian handmade crafts. There's so much you can choose to do.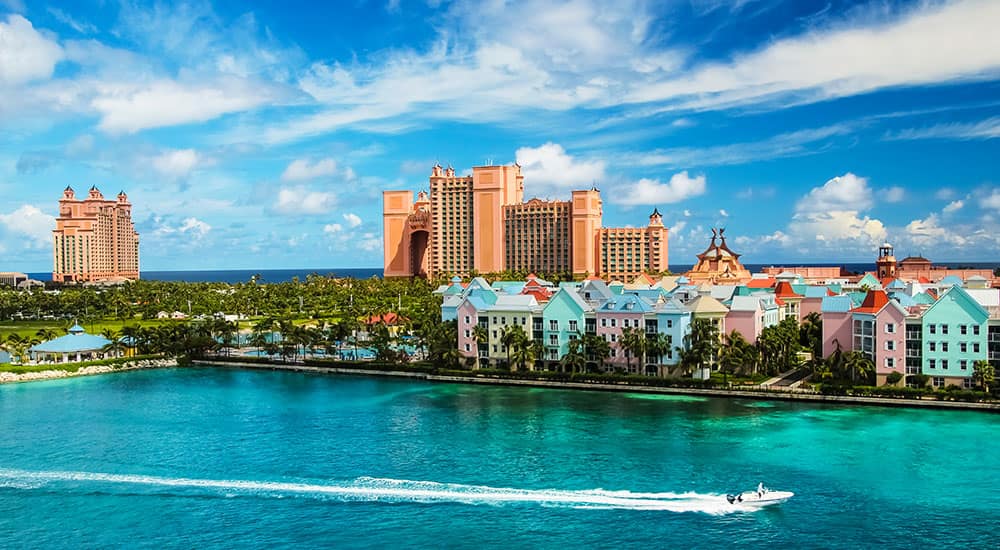 Relax on Norwegian's Private Island
No weekend cruise is complete without a fun-filled visit to Norwegian's very own private island, Great Stirrup Cay. Spend a full day enjoying the vast amenities on this idyllic island paradise that's reserved for the exclusive use of Norwegian cruise guests.
Take in views of the coastline while gliding along in a kayak, race through the sky on a heart-pounding zip line across the island or tempt your taste buds with a tantalizing taco custom-made to your liking. From swimming with the dolphins to snorkelling in waters teeming with exotic fish, there's never a dull moment on Great Stirrup Cay.
Experience Freedom & Flexibility While Cruising
Not sure how you want to spend your time at sea? No worries. Norwegian wants to ensure your experience is exactly what you want it to be, which is why the cruise line created its famous Freestyle Cruising program. Whether you want to make the most of every minute of your time aboard the ship or simply kick back and relax, the choice is yours. There's no schedule to follow other than the one you make for yourself.
Thanks to Norwegian's Freestyle Cruising, feel free to do what you want when you want. If you want to lounge on the Lido deck sipping cocktails all day or relax in the spa without a care in the world, go for it. Alternatively, Norwegian offers a daily itinerary full of exciting cruise ship activities, including shows, games, and even the largest race track at sea! Participate in as few or as many as you want. It's all part of the freestyle fun.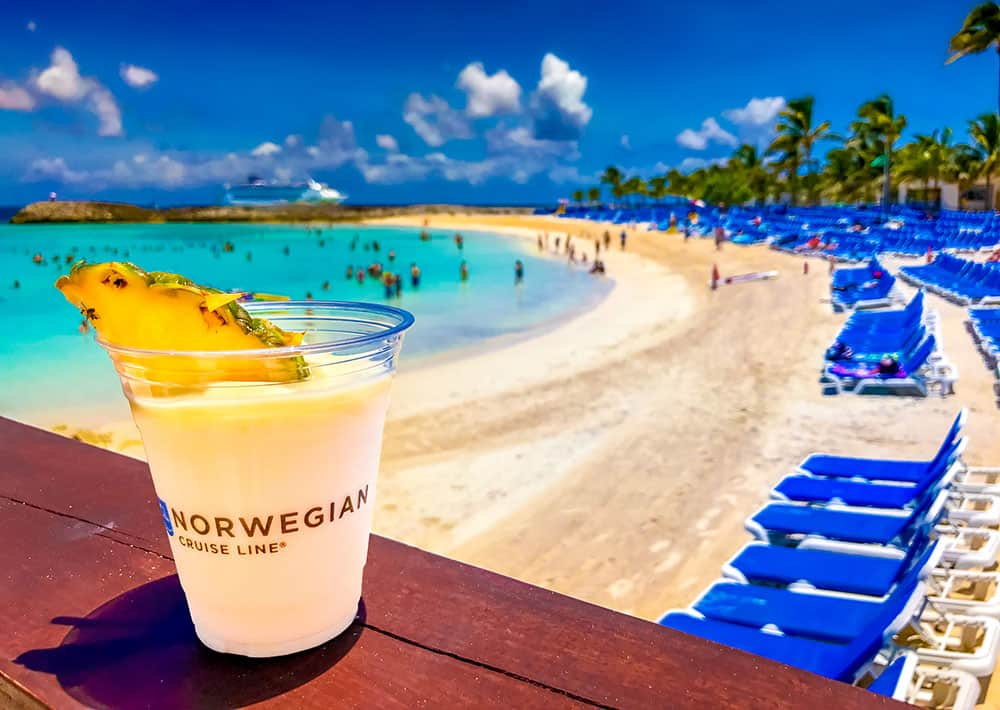 Dreaming of taking a break from reality? Make your dreams come true on a weekend cruise with Norwegian. With affordable sailings throughout the year, it's easy to slip away from work and recharge for a few days at sea. Book your 2021 weekend cruise now to take advantage of the best rates, deals, and stateroom accommodations for the upcoming cruise season. Be sure to also sign up for emails to keep up with the latest cruise deals.