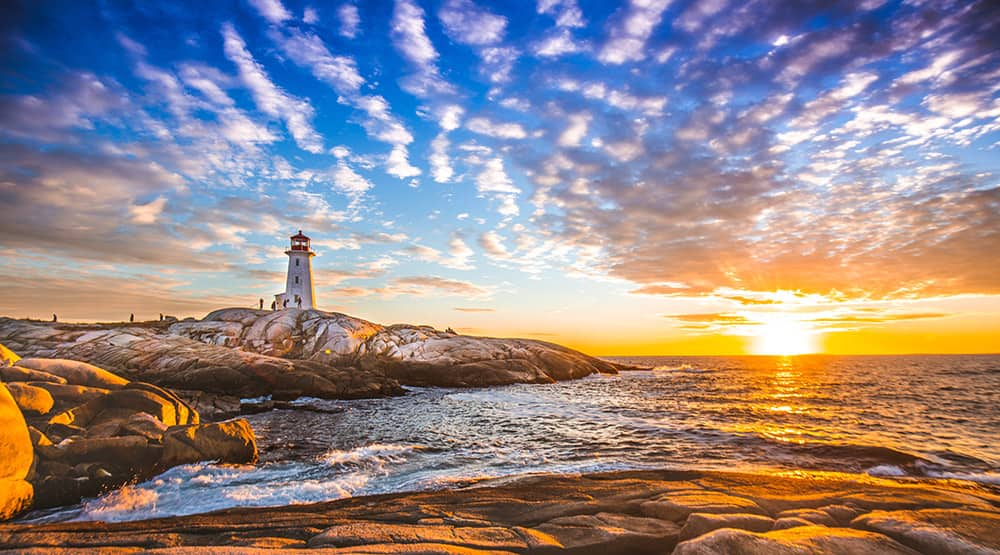 If you're looking ahead at fall cruises for next year, Canada & New England itineraries should be at the top of your list. With autumn hues at crisp fall air at the heart of these itineraries, Norwegian Cruise Line offers travelers the chance to visit some of the most stunning ports in Canada with our Canada & New England cruises.
You can see the autumn leaves, explore waterfalls, and step back in time to the Gilded Age. Pretend you are Anne of Green Gables for the day or go zip lining over the rapids. With a nice variety of excursions in each port, the only problem you might have is narrowing your options down. If you are curious to know more about Canadian Port cruises, start by learning more about these six breathtaking Canadian destinations and what activities you'll find in each one.
¿Listo para empezar a planificar? Explore all Canada & New England cruise itineraries.
1. Charlottetown, Prince Edward Island
Charlottetown is known as Canada's Birthplace and is renowned for its historic sites, delicious eats, and fun festivals. One of the main things to do here is to explore the Green Gables farm. This farm was the setting for the famous "Anne of Green Gables" novels and the house was named a National Historic Site in 1985. If you are interested in exploring more of Charlottetown, check out some of the other historical sights in town, or consider a walking tour of four famous churches. Foodies won't want to miss one of the food tour excursions. Book a tour where you can try some of the island's signature dishes, like lobster rolls and fresh mussels, or go for the spirits and ale one featuring award-winning beer, spirits, and wines all produced using local products.
2. Halifax, Nova Scotia
Halifax, the capital of Nova Scotia, is home to the world's second-largest harbor. There's no shortage of things to see in and around Halifax either. Photographers shouldn't miss excursions like the iconic towns trip that takes you through the most picturesque towns around Nova Scotia. If you can't make up your mind on what to do, book the Top 10 Halifax excursion that takes you to 10 of the best spots in the region.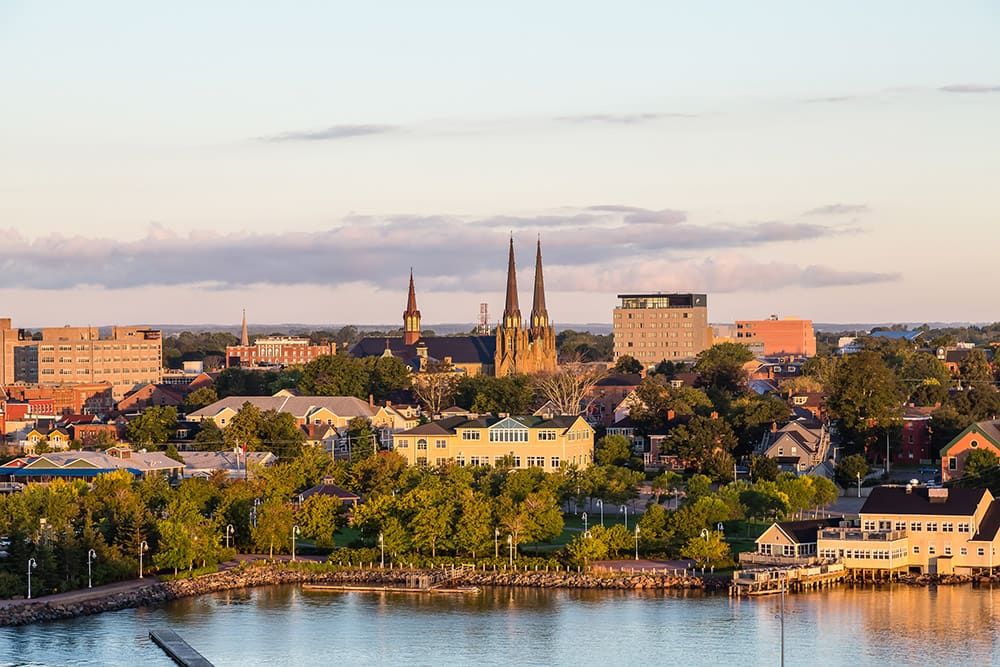 3. Sydney, Cape Breton Island
Sydney is the perfect starting point for numerous adventures in the area. Its history in the coal industry resulted in significant immigration, making it a culturally diverse destination. Today, there are over 50 ethnicities represented on Cape Breton Island. If you've traveled to Scotland, you will quickly realize why Nova Scotia is Latin for "New Scotland." Nowhere is the resemblance more evident than on Cape Breton Island. Some of the more popular things to do here include scenic drives to iconic sights like Baddeck Village — home of Alexander Graham Bell, Cabot Trail, Bras d'Or Lakes, and the Fortress of Louisbourg.
4. Quebec City
Norwegian's Canadian Port cruise vacations either embark or disembark in Quebec. The city's old quarter is the only walled city in North America, earning it UNESCO World Heritage Site status. If you have the flexibility, book a few extra days in Quebec and explore the stunning French Canadian countryside. You'll find plenty of forests, waterfalls, mountains, and lakes. Try local wines at a Quebec winery, take a ghost tour, and visit Sainte-Anne-de-Beaupre, one of the most important Catholic churches in North America. One of the not-to-miss stops in Quebec is Montmorency Falls. If you're short on time, Norwegian offers a tour to the falls, followed by a drop-off at the Quebec Airport.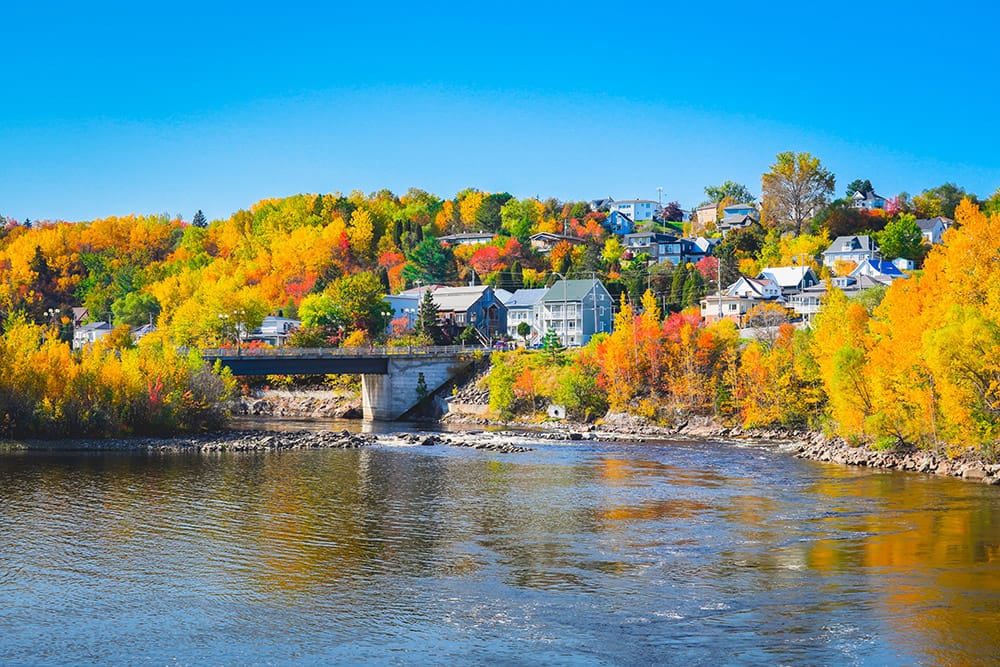 5. Saguenay (La Baie), Quebec
Saguenay is a new city, dating back to 2002. La Baie, Jonquiere, and Chicoutimi are the three boroughs that makeup Saguenay. This peaceful spot is situated in the middle of the Canadian wilderness, north of Quebec City. Saguenay's riverfront location makes it a scenic spot to relax and take a stroll. There's also a fjord, adding to the dramatic scenery. At the tip of the fjord, you'll find a point where the Saguenay and Saint Lawrence Rivers come together. If you have an interest in handicrafts, consider booking an excursion that takes you to visit local artisans, like a glass blower, alpaca farmer, and even a local cheesemaker.
6. Saint John, Bay of Fundy
If you book a cruise that stops in Saint John you'll be mesmerized by the area's natural beauty. The area is so beautiful it was a finalist in 2009 for the "New 7 Wonders of Nature" contest. You could easily spend days here, exploring all the natural landscapes and partaking in outdoor adventures. If you can't make up your mind, Norwegian has you covered with the Best of Saint John - Top 10 excursion. Other individual activities include whale watching, hiking the Fundy Trail, exploring sea caves in St. Martins, or zip lining over rapids. Food travelers will want to check out a beer tasting at Moosehead Brewery, the last major Canadian-owned brewery, or go maple syrup tasting at a local maple sugar farm.
Choosing a Canada & New England Cruise
Are you still trying to decide which Canada and New England cruise is right for you? Don't delay as right now is the best time to book a cruise with increased special offers and our flexible cancellation policy. In the meantime, be sure to sign up for Norwegian's cruise deals. Sign up for emails to have all our latest specials and sales delivered right to your inbox. That means you can book with confidence once you've decided which Canadian Port cruise vacation is right for you.