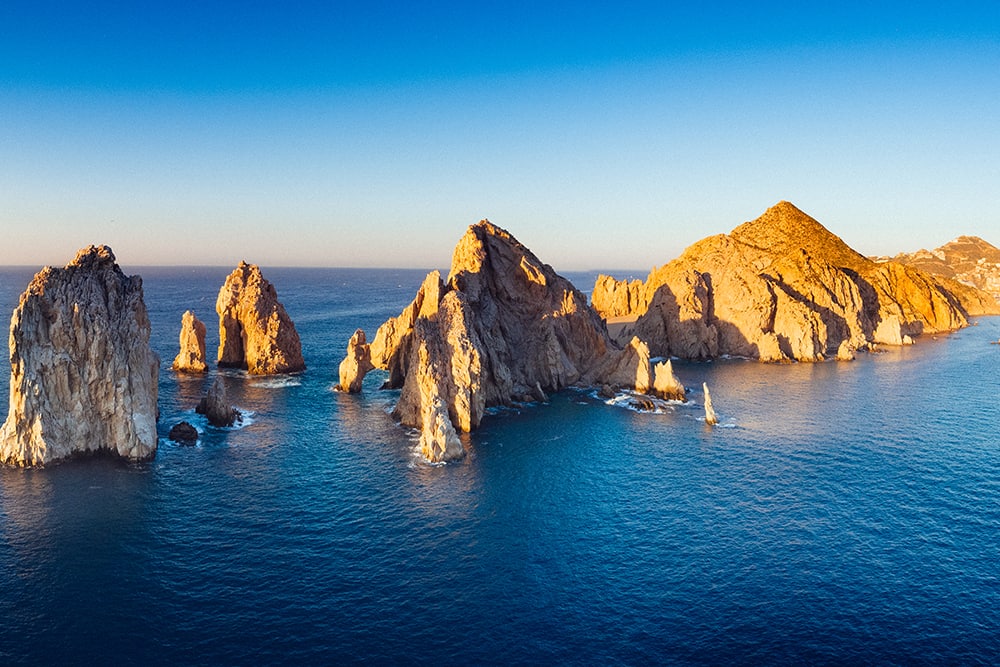 If you live in California, you likely already know how many great cruise itineraries are available from the Golden State. With Norwegian Cruise Line, you can enjoy the warmth of the Mexican Riviera, transit the Panama Canal, relax along the Pacific Coast, or do some wildlife spotting in Alaska. If you're ready to cruise from California, choose from two great departure ports — Los Angeles and San Diego.
¿Listo para empezar a planificar? Explore all California cruises.
To get your cruise vacation planning started, here's a look at some cruises from California to add to your must-do list.
Cruceros por la Riviera Mexicana
The Mexican Riviera lies along the Pacific Coast and is full of lively ports, such as Puerto Vallarta, Cabo San Lucas, Mazatlan, and Ensenada. Depending on which Mexican Riviera cruise you book, you might visit two or more of these exciting Mexican destinations.
If your cruise stops in Puerto Vallarta, it's all about the beaches, 26 miles of them, in fact! Visit a nearby tequila factory, take a city sights tour, or head up to the Sierra Madre Mountains on a Jeep safari adventure.
Cabo San Lucas is famous for its party vibe, world-class deep sea fishing, and landmarks like El Arco or "the arch." Snorkel the calm waters of Chileno Cove, go whale watching, or take a cruise around El Arco. Adventures on dry land include off-road 4x4 adventures, horseback riding, mountain biking, and more.
You'll also find long stretches of beautiful beaches in Mazatlan. Relax along the shore or explore Old Mazatlan on a walking tour and see notable landmarks like Teatro Angela Peralta and the 19th-century cathedral. Work off all the delicious food by hiking to the lighthouse where you can see some of the best views of Mazatlan, or build up some muscle fishing for big game fish like marlin or sailfish.
Ensenada is only 90 miles south of San Diego. Visit the famous La Bufadora blowhole, taste local award-winning wines, hike a picturesque canyon, and plenty more.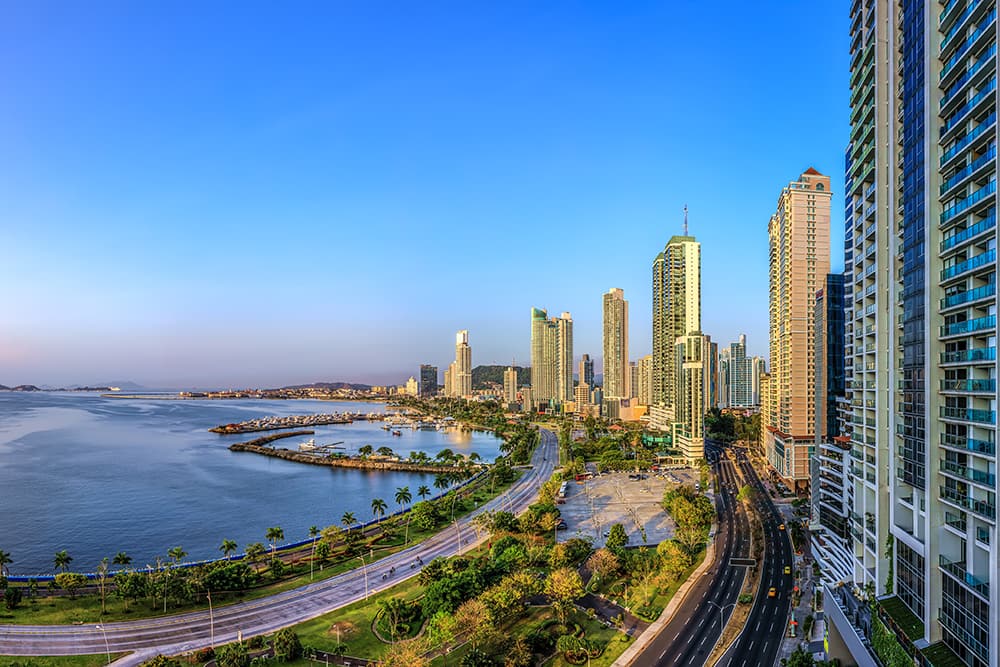 Cruceros por el Canal de Panamá
When you book a Panama Canal cruise departing from California, you can choose a full transit and disembark in Miami, or opt for one that ends in Panama City (Colon).
Start your cruise off with one or more stops in the Mexican Riviera and then on to exciting Central American destinations in Guatemala, Nicaragua, and Costa Rica. Explore Guatemala's famed scenic town of Antigua, and don't miss the surfers in San Juan del Sur, Nicaragua. In Costa Rica, you'll be in Puerto Caldera, just a few miles from Puntarenas. From here, nature lovers can explore Carara National Park or head south to Jaco, where you can party on the beach.
The highlight of any of these cruises is the daylight transit through the Panama Canal. Now, you can discover why Cruise Critic named Norwegian the Best Cruise Line in Panama and Central America.
Panama Canal cruises that disembark in Miami also include a day in Cartagena, Colombia. Take a tour to learn about Cartagena's colonial past, pirates, and more.
Cruceros en la costa del Pacífico
Another option from California is a relaxing Pacific Coast cruise. Depart from Los Angeles to one of two five-day adventures and visit either Ensenada or San Francisco before disembarking in Vancouver. If your travels allow, spend a few days in Vancouver, getting to know one of British Columbia's coolest cities. There's no shortage of adventure here with whale watching tours, bungee jumping, kayaking, paragliding, and more. Visit notable districts like Gastown, Vancouver's oldest neighborhood filled with plenty of historic charm.
Cruceros por Alaska
If you fancy a cruise to Alaska that starts in California, consider a Glacier Bay and Juneau itinerary that embarks in San Diego. You'll have a stop in Seattle before making your way further north to iconic Alaskan ports such as Juneau, Icy Strait Point, and Ketchikan before disembarking in Vancouver.
The most you will have to worry about on this cruise is narrowing down what to see and do in each port. Check out the views from the Space Needle and watch the fish fly at Pike Place Market when you're in Seattle. Walk on a glacier in Juneau, go on a whale and marine mammal spotting cruise in Icy Strait Point, and catch a lumberjack show in Ketchikan.
Can't decide between a Pacific Coast cruise and an Alaskan cruise? There's always the option to combine both! Consider a Pacific Coast cruise that visits cool spots like Santa Barbara in California, Astoria in Oregon, and Seattle. You'll also have a port day in Ketchikan as well before disembarking in Vancouver.
Wander through Santa Barbara's downtown to explore the city's beautiful Spanish architecture, especially Mission Santa Barbara, built in 1786. Enjoy the stunning original Victorian homes in Astoria, the oldest settlement west of the Rockies. For some of the best views, climb to the top of the Astoria Column. Check out Seattle's quirky side and unique attractions like the Gum Wall or the Fremont Troll. When you arrive in Ketchikan, keep your eyes peeled for bald eagles. Ketchikan's Tlingit Indian name is Kach Khanna, which means "spread wings of the eagle."
Undecided on which cruise from California is right for your next vacation? Be sure to sign up for Norwegian's cruise deals to get the latest specials and deals delivered right to your inbox. This way, you won't miss out on any great offers. When you are ready to book your next Norwegian cruise, you know you're getting the best deal possible.