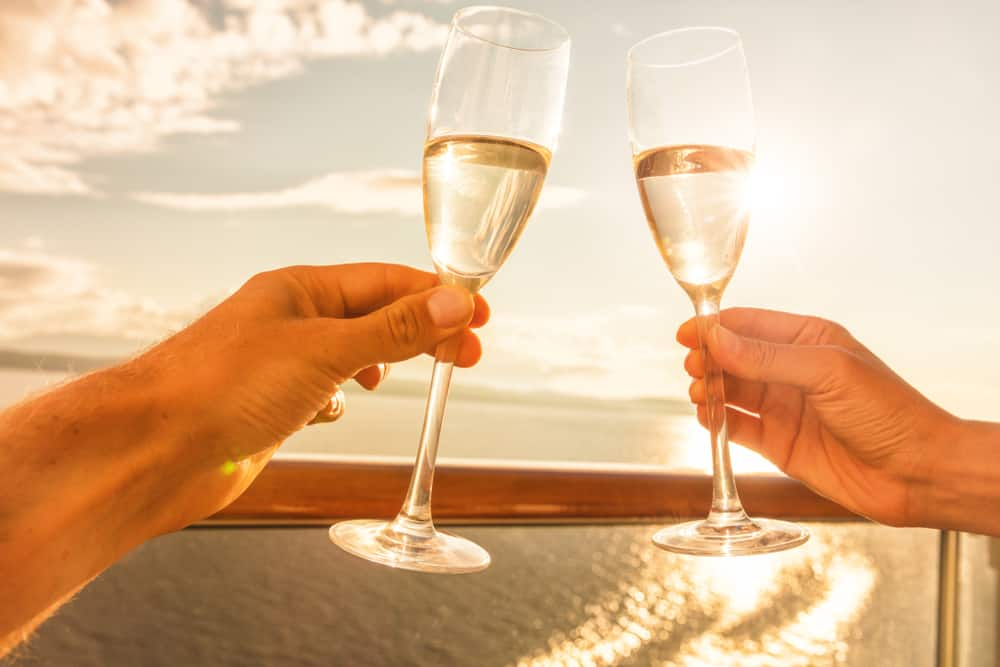 If you're an avid cruiser, chances are your New Year's resolutions could go something like this: Learn a new language, go on more adventures, enjoy the moment, and, of course, travel more. Even the Dalai Lama suggests this: Once a year, we should go someplace we've never been before. He gets it. And so does travel photographer Matthew Karsten, who advises that an "investment in travel is an investment in yourself." What are your travel plans and goals for 2019, and why not begin now? Here are seven fun and exciting ways to start the New Year on a cruise ship.
1. Book a 7-Day Western Caribbean Cruise from New Orleans: Sailing December 30, 2018
This Western Caribbean cruise on Norwegian Breakaway starts in New Orleans, where the party goes non-stop along Bourbon Street. Get in on the fun by considering a pre-cruise stay or take the Past, Present and Perfect shore excursion post-cruise to see the beautiful Crescent City highlights. When you're in Cozumel, you can start the New Year by exploring the awe-inspiring Chichén Itzá Mayan ruins. And maybe for your first underwater adventure of 2019, you can celebrate by snorkeling with the tropical fish along Belize's Barrier Reef. This great cruise also features Belize City and Costa Maya.
2. Discover Paradise on a 7-Day Hawaii, Round-Trip Honolulu Cruise: Sailing December 29, 2018
How about spending New Year's Eve 2018 amid the gorgeous scenery of Kahului, Maui? This amazing, award-winning cruise itinerary on Pride of America offers a completely stress-free way to visit four beautiful Hawaiian islands — Hawaii, Kauai, Maui, and Oahu — in seven days, including overnight stays in both Maui and Kauai. Chances are, there will be fireworks nearby and if you want to follow tradition, many islanders eat high-quality sashimi — raw tuna — on New Year's Eve, followed by ozoni soup for New Year's Day, as a way to ensure good luck and prosperity in the New Year.
3. Start a New Tradition on a 7-Day Mexican Riviera Cruise from Los Angeles: Sailing December 28, 2018
Have you ever celebrated New Year's on the Pacific Ocean? Here's a chance to start a new tradition by cruising into 2019 on Norwegian Star. This fun 7-day Mexican Rivera itinerary will take you to three iconic ports of call, including Puerto Vallarta for New Year's Eve, followed by Mazatlan for New Year's Day. Besides soaking up the warm sun, you'll have plenty of time in port to explore the culture, do some shopping, spend some beach time, or get in your first 2019 adventure by trying something new, such as a 4x4 Off-Road Adventure for two in Cabo San Lucas.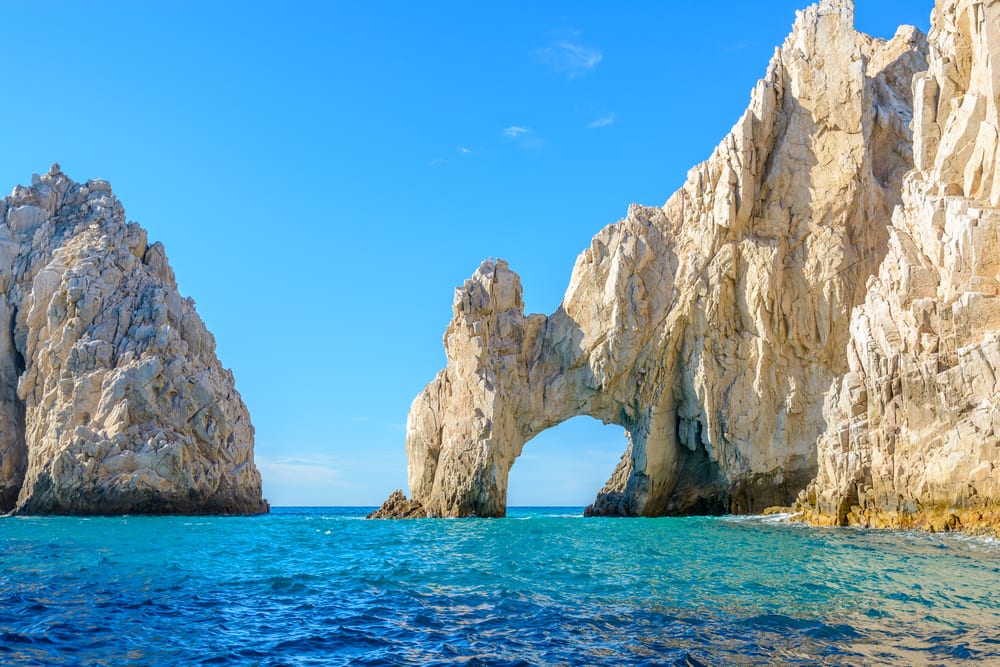 4. Cross this off Your Bucket List: 16-Day Australia and New Zealand Cruise from Sydney: Sailing December 20, 2018
Wow! Here's another spectacular cruise to get your New Year off to a phenomenal start. During this 16-day Australia and New Zealand itinerary, Norwegian Jewel offers an overnight stay in each country, as well as seven diverse stops in New Zealand. You'll enjoy maximum vacation time in ports of call where you can view the quintessential kangaroos, wallabies, penguins, and koalas, with the added bonus of cruising through both picturesque Doubtful and Dusky Sounds. Expand your horizons by taking in a Maori cultural experience in Rotorua, or visit the whimsical Hobbiton movie set, where "Lord of the Rings" was filmed.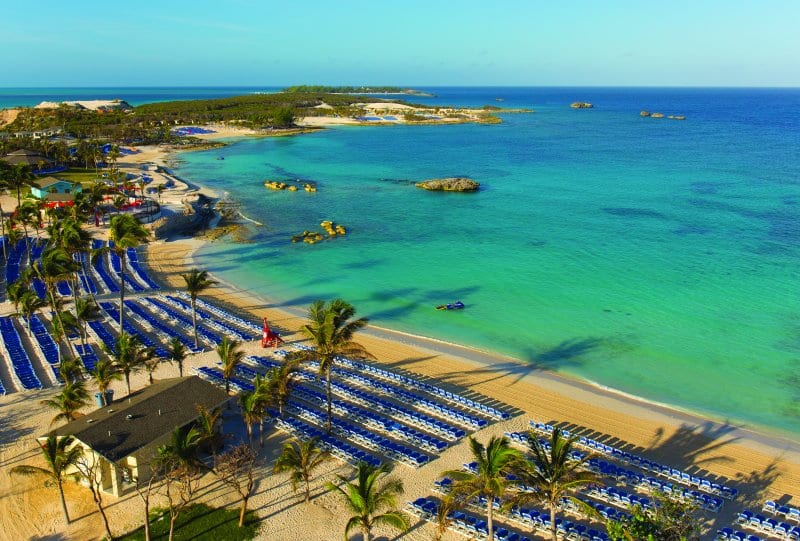 5. Kick off Your Resolutions on an 11-Day Canary Islands, Spain, and Morocco Cruise from Barcelona: Sailing December 23, 2018
This is a fantastic cruise vacation where you can really get away for the holiday season. Just think — you won't have to deal with stuffing a turkey, gift wrapping, or any of those other tedious holiday tasks that seem to take the fun out of everything. This time, make it all about you. Fly off to picturesque Barcelona, Spain, then board Norwegian Spirit for an 11-day cruise to Morocco, the Canary Islands, and Portugal. Have dinner at the Humphrey Bogart–inspired Rick's Cafe in Casablanca on Christmas Day, followed by New Year's Day exploring the St. Michael Caves in Gibraltar.
Want to really bring in the New Year in style? Choose to cruise in The Haven — Norwegian Cruise Line's most luxurious accommodations. The Haven offers additional perks such as exclusive areas for dining and lounging, as well as a private pool, a sundeck, a hot tub, and a fitness room. You'll also receive 24-hour certified butler service, personal escorts on and off the ship, and priority reservations for restaurants and entertainment — or you can choose to dine in the privacy of your own sumptuous, expansive suite with sizes ranging up to nearly 7,000 square feet on some ships.
Norwegian Cruise Lines offers cruises to exceed all your expectations for destinations and for the extraordinary adventure of getting there on one of our beautifully appointed cruise ships. Explore our cruise deals to find out how you can enjoy cruises to wherever you want to go at fares you can afford.