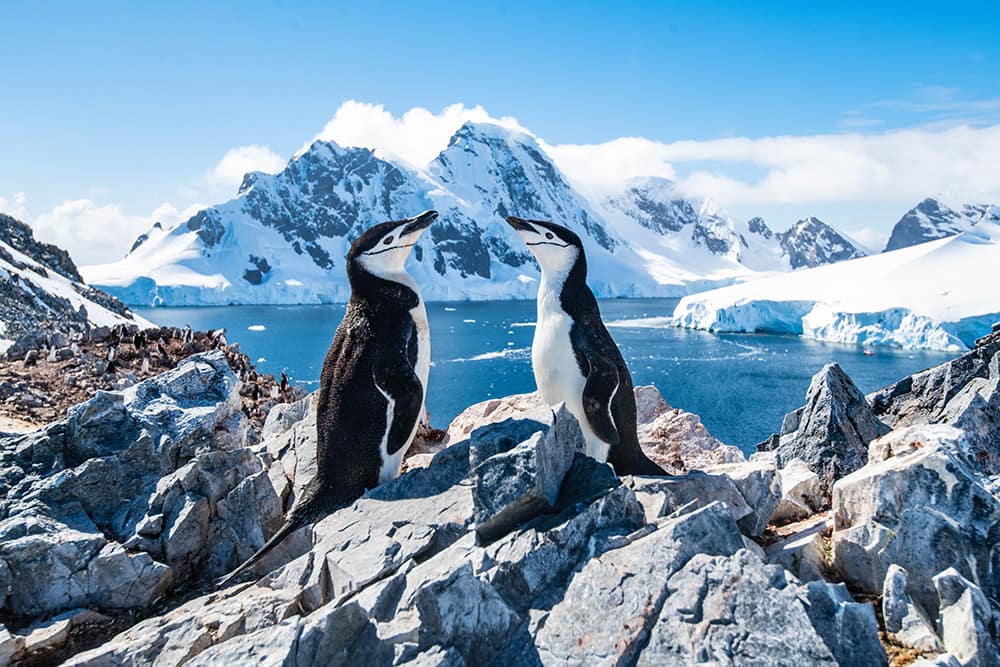 Antarctica is one of the most pristine destinations on Earth, only accessible to travellers on a cruise. Norwegian Cruise Line offers intrepid travellers the opportunity to experience Antarctica's natural wonders aboard Norwegian Star with 13-day, 14-day, and 15-day itineraries that depart from Buenos Aires, Argentina. If you are considering a cruise to Antarctica next year, Norwegian's 2021 Antarctica cruises are some of the most incredible holidays to add to your list.
Ready to start planning? Explore all 2021 Antarctica Cruises.
Why Book Your 2021 Antarctica Cruise Now?
The cruise season in Antarctica is short when compared to other destinations. In fact, Norwegian's 2021 Antarctica cruises depart only in January. Because tourism is limited and travellers can explore Antarctica only on a cruise ship, these itineraries will sell out quickly. To take advantage of the best deals and secure the top cabin picks, don't wait until the last minute to book your cruise holiday.
Ports of Call on 2021 Antarctica Cruises
Are you curious about what you will see on an Antarctica cruise with Norwegian? All cruises embark and disembark in Buenos Aires, Argentina. Spend a few days in Buenos Aires before or after your cruise exploring one of the most charming cities in Latin America. Enjoy signature Argentinian eats, sample local wines, and even enjoy a Tango session. Once you depart Buenos Aires, you will stop in several ports depending on the Antarctica cruise itinerary you choose. Options may include: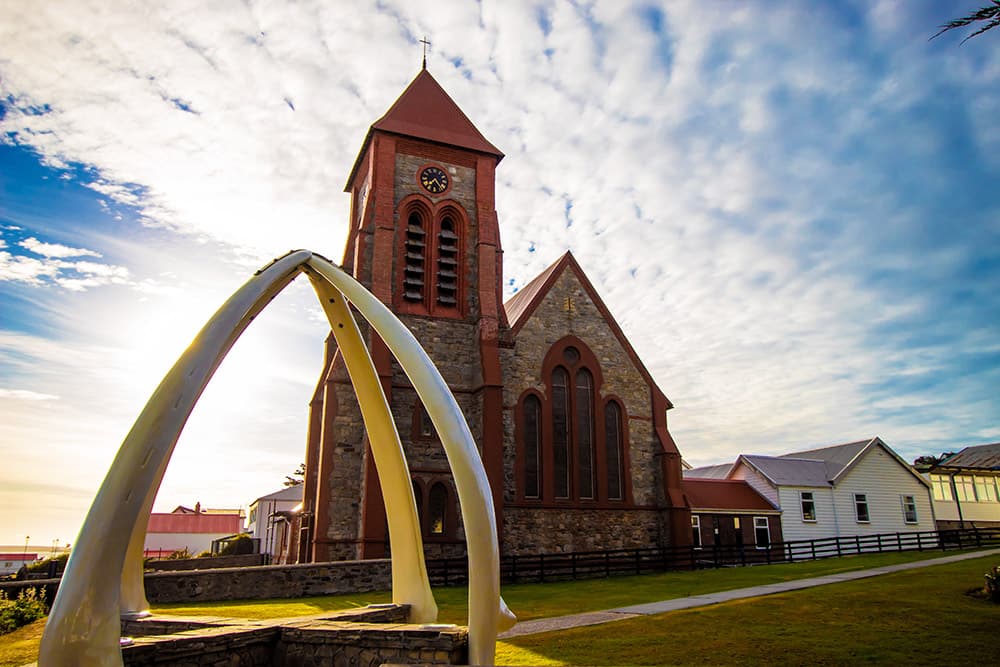 Punta del Este, Uruguay
Punta del Este is often called the Saint-Tropez of Latin America. Enjoy a leisurely stroll along the beautiful 20-mile stretch of beach, or book one of our exciting excursions to see other parts of Punta del Este. You can visit a winery and have lunch, drive through some of the more fashionable neighborhoods, or explore Punta del Este on a bike. Another option is an exciting excursion that takes you to some of Punta del Este's most impressive art installations and architecture.
Stanley, Falkland Islands
Port Stanley is famous for the tiny jail that can hold a maximum of 13 people, and it's home to the Anglican Christ Church Cathedral that is the southernmost cathedral in the world. Visit a war memorial, charming English pubs, a sheep farm, and more. You'll also have plenty of time to see what most people come to Stanley for — the penguins.
Ushuaia, Argentina
Ushuaia is famous for its stunning rugged landscape in the Tierra del Fuego National Park. You can hike scenic trails that include lakes, mountains, the sea, and forests. There is no shortage of wildlife here either, including Andean condors.
Punta Arenas, Chile
What was once a sparse colony near the Straits of Magellan has grown into the capital city of Chile's southernmost region. Punta Arenas' location makes it the gateway to Antarctica and a central base for travellers wanting to explore Patagonia. If you wander along the waterfront promenade and check out the numerous shipwrecks, you can see out to the island of Tierra del Fuego. At the Museo Nao Victoria, you can also see a replica of explorer Ferdinand Magellan's Nao Victoria, the first ship to sail around the world.
Puerto Madryn, Argentina
Another spot in Argentina's Patagonia region you might stop at is Puerto Madryn. Here, you will find the Punta Tombo Nature Reserve and the Paleontology Museum among other unusual wildlife preserves and stunning natural landscapes.
Montevideo, Uruguay
Some Antarctica cruises also stop in Montevideo, Uruguay's capital city. There are interesting historical sites, delicious eats, and of course, plenty of award-winning wines.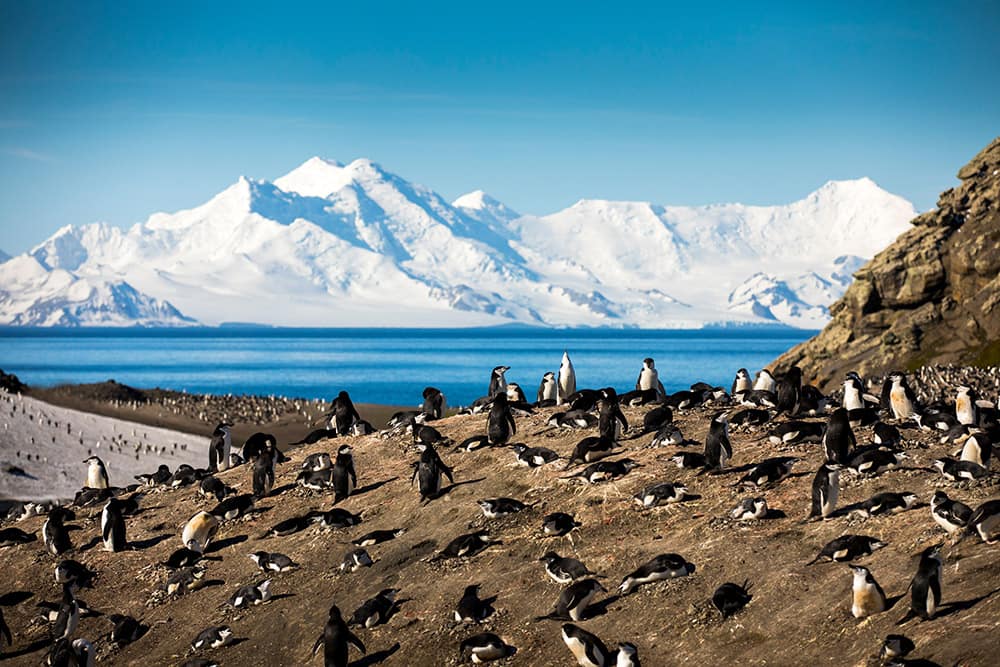 Highlights on a 2021 Antarctica Cruise
On your cruise, you will pass through some of the most iconic areas of Antarctica. While these may not be actual ports of call like you have on other days of your cruise, you will have a front-row seat to see the most beautiful parts of the seventh continent. These highlights include:
Deception Island
Deception Island is located in the South Shetland Islands. It is a wildlife sanctuary home to the largest group of chinstrap penguins in the Antarctic Peninsula, along with eight varieties of nesting seabirds. The mountainous island also has an active volcano that warms the black sand beaches along Deception Island's shores.
Elephant Island/Cape Lookout
Elephant Island earned its name for the seals that populate it and the fact that it's shaped like an elephant head. You'll find unique wildlife, rugged mountain terrain, and massive sheets of ice.
Cape Horn, Chile
Cape Horn, located on Hornos Island, is part of the Tierra del Fuego archipelago. It serves as the northern boundary for the Drake Passage, where the Pacific and Atlantic Oceans meet. Prior to the opening of the Panama Canal in 1914, Cape Horn was a major point for trade ships.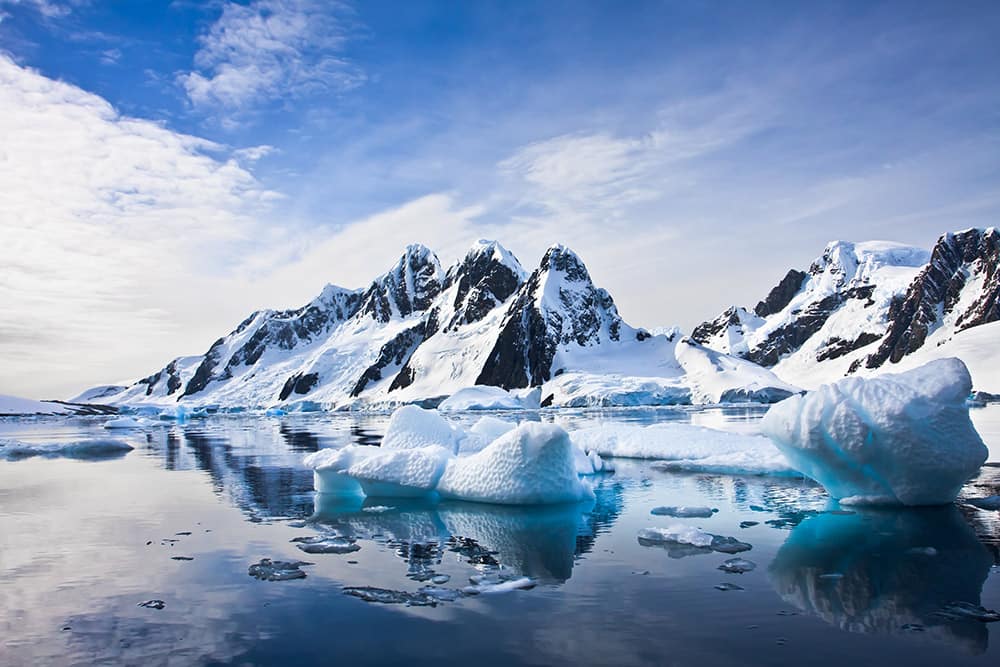 Why Book Norwegian for Your Antarctica Cruise?
This is the first time Norwegian will be sailing to Antarctica. Cruise travellers who have come to love the Norwegian freestyle experience can be part of history as Norwegian Star visits the seventh continent for the first time in 2021. For the inaugural year, we are offering only two itineraries in January 2021, which is why it's important to book now.
While you are deciding which 2021 Antarctica cruise is right for you, be sure to sign up for emails and stay up to date with Norwegian's Cruise Deals. We'll deliver deals right to your inbox to make sure you don't miss out on any upcoming specials on future cruises.