NORWEGIANS DESIGN GREATNESS
We're excited that you're interested in the Norwegian T-shirt Design Contest! Submit your best ideas and you may see them featured in our company store.
How to Enter:
Read our design specs (listed below) and contest rules.
Design your awesome Norwegian t-shirt.
Complete the official entry form and attach your great design/s! Please submit an image of your design/s saved as a JPEG, TIF or PDF file.
It's that easy! Enter today. Because our next design superstar could be YOU!
The Design Specs:
The following criteria must be met in order for the design to be eligible for the grand prize:
Design must fit within the ranges for the t-shirt areas listed below:

Front: 12" x 14"
Back: 12" X 14"
Sleeves: 3" x 3"
Left Chest: 4" x 4"
Corners: 6" x 6"

Design artwork can be featured on any part (or a combination) of the five t-shirt areas listed above.
Designs can be submitted as PDF, JPEG, GIF or TIF files that you can either upload or scan and then attach directly to the entry form.
Must use Norwegian brand colors; magenta (C:25 M:84 Y:0 K:0), tangerine (C:1 M:50 Y:100 K:0), teal (C:64 M:0 Y:30 K:0), yellow (C:4 M:0 Y:95 K:0), light blue (C:55 M:0 Y:8 K:0), white, black, gray and "Norwegian blue" (C:80 M:29 Y:0 K:12).
Include "Cruise Like a Norwegian" flag. The flag cannot be manipulated in any way and must be used as-is. Download
Include the official Norwegian Cruise Line logo. This also cannot be manipulated in any way and must be used as-is. Download
All designs must represent the Norwegian brand in a positive light.
Designs can also include clever or witty headlines that follow one of two formats. Examples of each can be found below. Please note that the two formats cannot be combined.

Correct: "Norwegians ________ _________." (i.e. "Norwegians Dive In.")
Correct: "__________ like a ___________." (i.e. "Party Like a Brazilian.")
Incorrect: "Norwegians Party Like a Brazilian." or "Party like a Norwegian."

Designs can be original images, illustrations or photos.
Final t-shirt designs must be original works created by a Norwegian team member. Copies of complete or partial designs that are copyrighted, trademarked or not original cannot be selected or produced.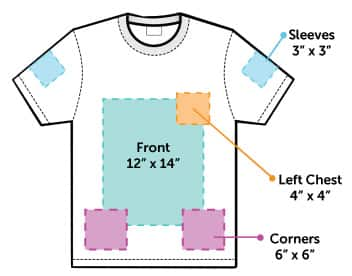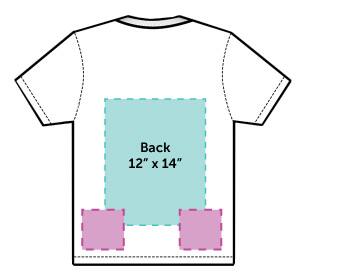 Entry Form: