NORWEGIAN CRUISE LINE Shore Excursions
Norwegian Shore Excursions | Plan the Perfect Shore Excursion with Norwegian Cruise Line
It's all ashore.
Surfing in Hawaii. Dogsledding in Alaska. Scuba diving in Belize. Exploring ancient medieval cities. You can book your adventures ashore up to two days prior to sailing, so take a look and book now, as the favorites sell out fast.
Print a list of Shore Excursions
available for each port. For more information, call 1.866.625.1167 (US & Canada), or 0845 201 8907 (UK guests). European guests can call +49 611 3607 or browse
www.ncl.eu
Just log in to find and book your favorite Shore Excursions to make your vacation even more memorable.
Find the perfect excursion
Key Benefits
Dedicated pre-cruise and onboard specialists to help with tour arrangements
One-stop shopping for all ports on your itinerary
Insured tour operators, offering peace of mind
Convenience without hidden costs for transfers or entrance fees
PRINT TOUR DETAILS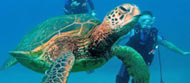 For more information, please call
1 866 625 1167
(US & Canada) or
0845 201 8907
(UK).