FREESTYLE CRUISING®:

Freestyle Fun
Freestyle Cruising
Norwegians cruise like no other people on earth. With more choices of what to do and see, and more freedom to do it your way. We call it Freestyle Cruising®. You just might call it the best vacation ever.
The best entertainment on water.
Our ships are destinations themselves, filled from top to bottom with tons of award-winning fun and excitement. Whether it's experiencing Blue Man Group, catching a Broadway show, dancing the night away at our White Hot Party or laughing out loud to the world-famous Second City® comedy troupe, the party never stops.

The best casinos on water, too.
This is where Lady Luck goes on vacation. Find all your favorite table games and certified slots, plus Texas Hold 'Em and one very good time whenever you feel like getting in on the action.
Get your game on.
You haven't played Wii" until you've played on a two-story screen. And there's just something pretty cool about bowling on a cruise ship in the middle of the ocean. Not to mention video arcades, ping pong, giant chess and lots of other fun ways to be competitive on board.
Tranquility awaits.
Relax in a hydrotherapy tub. Meditate on a heated tile chaise lounge in front of a floor-to-ceiling glass window. Rinse off in the waterfall shower after a quick dip in the lap pool. And that's all before you get your hot stone massage. If you need to relax, this is your spot.
Go out on the town.
With up to 20 different bars and lounges, the nightlife is always hopping. Piano bars, exciting casinos, cigar bars, blues clubs, dinner shows, espresso bars, wine bars, dance clubs and champagne bars. You can always find just the right party you're looking for.
Get off the ship.
Our ships are so much fun you won't want to leave. That's why we've put together hundreds of Shore Excursions, ranging from tame to adventurous. From shopping to cave tubing, we guarantee you'll find fun back on land as well.


866-234-7350
Call your travel agent
Call us at
be first
to get the best cruise deals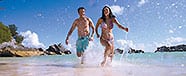 Let the perfect cruise find you! Be in the know about the hottest deals, new ships, new itineraries and so much more!