Norwegian Cruise Line Press Releases
Norwegian Cruise Line Announces 2017/2018 Meet the Wine Maker Cruises
On select cruises, guests can partake in a variety of enriching onboard experiences with famed winemakers and industry experts including Michael Mondavi, Aaron Sanchez, Gerard Bertrand and Salvatore Ferragamo
Miami, Florida, U.S. - Jul 13, 2017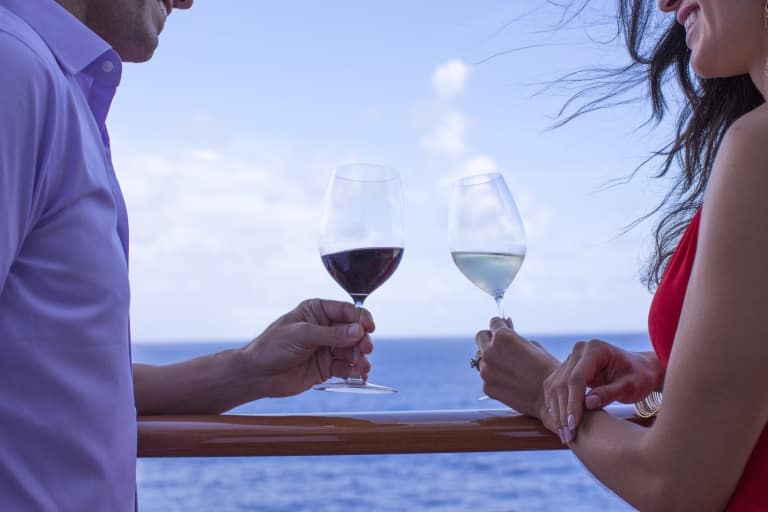 Norwegian Cruise Line today revealed the lineup for the brand's 2017/18 Meet The Winemaker Cruises, a selection of cruises aboard Norwegian Escape and Norwegian Dawn during which guests will have the opportunity to wine and dine with leaders and legends of the winemaking industry. The full series was revealed during the first Winemaker Dinner cruise of the season, held this week on Norwegian Escape and featuring Antonio Hidalgo, President of Bodegas Hidalgo La Gitana. Hidalgo represents the 8th generation of the sherry winery, family owned and operated since 1792. Norwegian's Winemaker Dinner series is hosted at the line's popular wine venue The Cellars, a Michael Mondavi Family Wine Bar, and is in celebration of Norwegian's successful ongoing partnership with the family and other valued beverage partners, including Moët Hennessy.
"Given the incredible reception of Michael Mondavi's past visits aboard our ships, we are excited to expand upon this concept to provide our guests the opportunity to get up close and personal with renowned experts within the winemaking industry," said Mark Kansley, senior vice president of Hotel Operations for Norwegian Cruise Line. "As we strive to continually enhance our beverage program and onboard offerings, these partnerships represent our ongoing goal to serve as innovators in the cruising industry."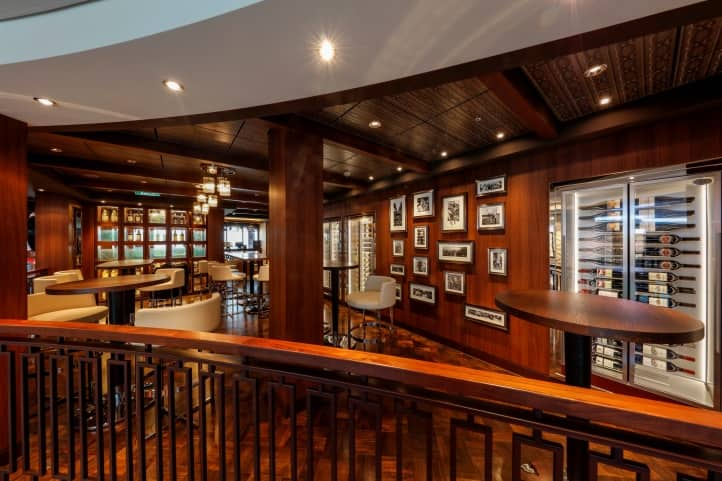 In 2015, the Michael Mondavi Family partnered with Norwegian to introduce the line's first branded wine bar aboard Norwegian Escape - The Cellars, A Michael Mondavi Family Wine Bar - boasting a curated wine list and service provided by a Court of Master Sommeliers certified Sommelier. The venue invites guests to participate in a variety of interactive, fun and educational wine activities including seminars, tastings, pairings and workshops. This partnership was further expanded upon when The Cellars opened aboard Norwegian Dawn in 2016 after ship-wide enhancements. Mondavi is recognized as one of the global emissaries of California wine and is widely credited with helping to establish and build the Napa Valley wine industry as we know it. The newly-announced series of sailings evolves from the popular and well-received visits Mondavi has made to Norwegian Escape in celebration of the partnership.
Guests aboard these select sailings will have several opportunities to engage with the wine makers and experts, enhancing their onboard experience with a variety of enriching seminars and activities. On the second day of each cruise, guests will have the chance to dive into the seasoned minds of the visiting experts with an open-forum question and answer session, held in the Atrium of the ship. Following the open forum, guests will have the chance to purchase featured wines selected by the wine makers and varietals from the ship's wine list, meet the expert and have him sign the bottle to take home as a memento. The open forum and personal meet and greet are complimentary and open to all guests.
For a more intimate experience, guests can indulge in an interactive, hands-on wine tasting and educational seminar hosted by the vintner in The Cellars, A Michael Mondavi Family Wine Bar. The vintner will take the guests on a tour of the winemaking world and the elements that complement it, providing tailored insight into their specific area of expertise. The tastings will feature wines hand-picked by the expert and brought on board for the seminar. Pricing for the tastings will be $19.95 per person.
Guests seeking an unforgettable gourmet experience can attend an exclusive wine dinner, hosted by the vintner or industry expert. They will be treated to a truly special event, consisting of five decadent courses paired with wine specifically chosen for each course. The cost of the dinner with wine pairings is $59.95 per person. Seating is limited for both the tasting seminars and wine pairing dinner and reservations will only be available on board the ship. The full lineup of the 2017/18 Meet The Winemaker series includes:
•September 22, 2017 - Norwegian Dawn: Michael Mondavi, founder of the Michael Mondavi Family Estate, co-founder of Folio Fine Wine Partners and co-founder of The Cellars - A Michael Mondavi Family Wine Bar. Mondavi represents the third generation representative of the prestigious family of wineries in Napa Valley.
•November 4, 2017 - Norwegian Escape: Bill Whiting, Director of Wine Education at Banfi Vintners. As the grandson of John F. Mariani Sr., founder of Banfi Vintners, Whiting carries on the tradition of the award-winning Castello Banfi estate, founded in 1919 in the Brunello region of Tuscany.
•December 2, 2017 - Norwegian Escape: Aarón Sánchez. Famed TV Chef and James Beard award winner, Aarón Sánchez is the official ambassador and spokesperson for Terrazas de los Andes wines and is considered one of the world's leading contemporary Latin chefs.
•February 17, 2018 - Norwegian Escape: Gerard Bertrand, renowned vintner of Languedoc-Roussillon. Bertrand, a legendary expert in the winemaking industry, boasts 20 years of experience and a breadth of awards and accolades.
•March 2018, Norwegian Escape: Salvatore Ferragamo, heir of famed Italian fashion house and owner at Il Borro Winery in Tuscany, Italy. Salvatore, whose father Ferruccio, bought the beautiful Il Borro Esatate in 1993, has replanted the family's vineyard and has been releasing delicious Tuscan wines since 1999.
Norwegian Dawn sails to Bermuda from June through October and to Canada & New England in September and October from her seasonal homeport in Boston. The ship boasts 14 delicious dining options including Los Lobos Cantina, an upscale Mexican restaurant and brand-new concept for the Norwegian fleet; 11 bars and lounges; activities for every member of the family, whether they are young or young at heart; fabulous entertainment including Elements, an enchanting performance showcasing the four elements of Earth, Air, Water and Fire, and The Second City, Chicago's legendary comedy theatre; and a wide variety of accommodations including the 6,694 sq. ft. Garden Villas, the largest suites at sea.
Norwegian Escape, currently sailing the Eastern and Western Caribbean from her homeport in Miami, features 27 dining options, 21 bars and lounges, and entertainment options to thrill cruisers of all ages with the largest Ropes Course at sea, the largest Aqua Park at sea, and dedicated adults-only and kids-only spaces including the brand's first nursery offering supervised care for young cruisers ages six months to two years old. The ship offers dazzling entertainment and a variety of flexible accommodations including Norwegian's Studio staterooms designed and priced for solo travelers, family staterooms that accommodate up to four guests, and expansive suites in The Haven™, Norwegian's ship-within-a-ship luxury suite complex featuring amenities including private butler and concierge service, exclusive restaurant and private pool, courtyard and sundeck. In April 2018, Norwegian Escape will reposition for the first time since she was christened in 2015, sailing from New York City to Bermuda on seven-day cruises to every Sunday, offering New York-area guests a new ship to enjoy.
To book one of Norwegian Cruise Line's wine maker's partnership cruises, contact your travel professional or visit www.ncl.com.
How To
Contact Us
For Investor Relations inquiries please contact
Andrea DeMarco
Head of Investor Relations
ademarco@ncl.com
(305) 468-2463

Corporate Mailing Address
7665 Corporate Center Drive
Miami, FL 33126