Home
>
Press Releases
>
Norwegian Cruise Line Announces New Leadership Canadian Sales Division
Norwegian Cruise Line Press Releases
Norwegian Cruise Line Announces New Leadership In Canadian Sales Division
Cruise Line Veteran, Derek Lloyd, Returns as New National Director of Sales – Canada
May 01, 2018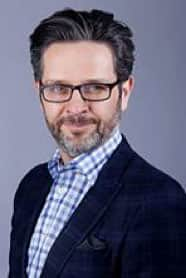 Norwegian Cruise Line recently announced Derek Lloyd as the new national director of sales in Canada beginning May 1, 2018. Lloyd will be responsible for leading the regional business development team and for continuing to foster Norwegian's overall growth strategy with the launch of Norwegian Bliss and the five additional ships scheduled for delivery over the next seven years.
"We are excited to have Derek back on board and rejoining the Norwegian Cruise Line family," said Camille Olivere, senior vice president of sales. "With a significant number of our guests coming from Canada, we fully recognize the importance of maintaining and improving sales channels in the country, and look forward to once again leveraging Derek's expertise for further development."
Lloyd first started with Norwegian in 2006 when he was appointed director of business development for the Canadian and Northeast US markets, which allowed him the opportunity to oversee all sales and business development functions in the region, including contract negotiations, tour operator & consortia account management and customer relationship development. While holding this position, the regional sales team consistently met and exceeded sales goals, which lead to Lloyd being named Director of the Year in 2012.
"I am thrilled to be coming back to Norwegian Cruise Line, and looking forward to continuing the company's growth in Canada," said Lloyd. "With the recent delivery of Norwegian Bliss, the 16th ship of the young and modern fleet, it really is an exciting time to be rejoining the award-winning company and the incredible Canadian business development team."
In addition to leading the country's business development managers and working with Norwegian's travel partners, Lloyd will also be developing and implementing the overall country strategy and marketing plan to align with Norwegian's overall growth strategy. Lloyd will be reporting to Glen Rothe, regional vice president of sales, and will be based in Toronto, Ontario.
About Norwegian Cruise Line
Norwegian Cruise Line is the innovator in cruise travel with a 51-year history of breaking the boundaries of traditional cruising. Most notably, Norwegian revolutionized the cruise industry by offering guests the freedom and flexibility to design their ideal cruise vacation on their schedule with no set dining times, a variety of entertainment options and no formal dress codes. Today, Norwegian invites guests to enjoy a relaxed, resort-style cruise vacation on some of the newest and most contemporary ships at sea with a wide variety of accommodations options, including The Haven by Norwegian®, a luxury enclave with suites, private pool and dining, concierge service and personal butlers. Norwegian Cruise Line sails around the globe, offering guests the freedom and flexibility to explore the world on their own time and experience up to 27 dining options, award-winning entertainment, superior guest service and more across all of the brand's 16 ships.
Recently, the line was named "Europe's Leading Cruise Line" for the tenth consecutive year, "World's Leading Large Ship Cruise Line" for the sixth consecutive year, the "Caribbean's Leading Cruise Line" for the fifth consecutive year, as well as "World's Leading Cruise Line" and "North America's Leading Cruise Line" both for the second straight year by the World Travel Awards. Norwegian's next new build, the highly anticipated Norwegian Bliss, will be delivered in April 2018 featuring many firsts-at-sea for the global market including the largest race track at sea, award-winning Broadway entertainment, two observation lounges for guests to enjoy stunning ocean and glacier views and more. Norwegian will introduce Norwegian Encore in 2019, completing the Breakaway Plus Class series. Four additional Norwegian ships are on order for delivery beginning in 2022, with an option to introduce two more ships in 2026 and 2027.
For further information on Norwegian Cruise Line visit www.ncl.com; contact us in the U.S. and Canada at 888-NCL-CRUISE (625-2784); or follow us on the following social channels for the latest company news & exclusive content: Facebook, Instagram and YouTube: @NorwegianCruiseLine; Twitter and Snapchat: @CruiseNorwegian; and WeChat: @gonclcn. High resolution, downloadable images are available at www.ncl.com/media-center.
# # #
How To
Contact Us
For Investor Relations inquiries please contact
Andrea DeMarco
Head of Investor Relations
ademarco@ncl.com
(305) 468-2463

Corporate Mailing Address
7665 Corporate Center Drive
Miami, FL 33126