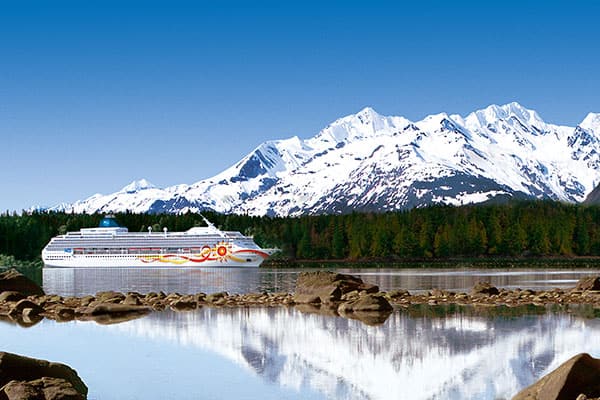 If you haven't taken an Alaskan cruise, you're missing out! Most Alaskan cruises will take you to three to four quaint Alaskan ports, as well as the Canadian cruise Port of Victoria. Each of these port-of-calls offers something unique such as whale watching, larger than life glaciers, and even fishing! After you trek through the wilderness and stop by real gold rush sites make sure you make the time to enjoy a pretty good local brew (or two) from some authentically delicious breweries. Here are a few of our favorite Alaskan Microbreweries you must visit on your Alaskan cruise.
Ready to start planning? Explore all Alaska cruises.
JUNEAU:
Perhaps the most famous brewery in the 49th state is Alaskan Brewery, just a short taxi trip north of the Juneau Cruise Port. Opened in 1986, this brewery is open daily except on Sundays and is the only brew house in the town of Juneau. Its distribution reaches to the western United States. Those of us in the mid-west or east coast know Alaskan Brewery Beer is difficult to find, so take advantage while you've pulled into port.
SKAGWAY:
Skagway Brewing carries some of the best known Spruce Tip brew, where the brewmasters include tips of spruce trees in each barrel giving it their distinct flavor. In addition, the pub is located a short walk from the Skagway cruise port, so feel free to enjoy more types of beer than you normally could and leave a little extra time to meander back to the ship.
Gold Rush Brewery is a little farther outside of town, but only a short bus or bike ride down the Klondike Highway. Its tap room is open six days a week, where you can sample some of the best root beer ever made and pair the ale brews with a southern style barbeque fare.
SITKA:
Sitka is one of the lesser stopped cruise ports in Alaska but if you're lucky enough to pull into this quieter town, you should definitely make it to Barnoff Island Brewing Company and their tap room to taste their seasonal brews. While there, don't miss their Medvejie brew which packs a strong punch for a stout.
VICTORIA:
While technically not in Alaska, most Alaskan cruises will spend a day at this Canadian Pacific port; and beer lovers should rejoice because Victorians (no really, that's what they're called) pride themselves on having some great microbreweries located in town. Your only problem is how to taste them all, and well, we're not sure we have an answer for you.
We find it best to start your day farthest from the cruise port and work your way back, which helps guarantee your beer tasting doesn't lead to an unplanned overnight in Victoria. The Spinnaker's Gastro Brewpub is locked away in a quiet part of town. If your flight of beer doesn't end with the Orange Karma Oatmeal Cream Ale, make sure to add a pint. It's heavy, it's delicious, and it's going to make it hard to get back to the ship on time.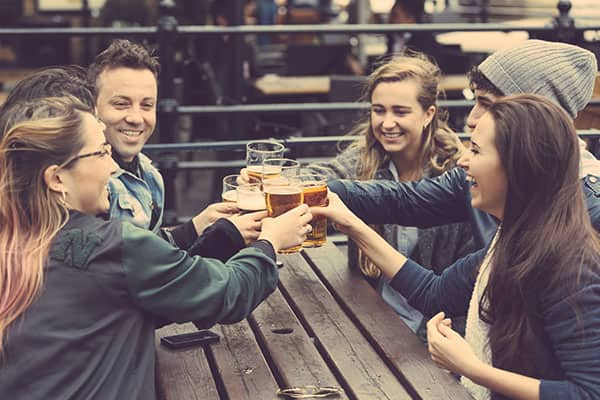 Next is the Canoe Brew Pub which certainly has the best bar space. With a converted warehouse and a big sun deck overlooking the harbor; this microbrewery and restaurant is a popular spot with the locals on nice summer days. Make sure to leave enough time because you might have to wait for a table especially if you want to be outside.
Just up the road is Vancouver Island Brewing Company, probably the most well-known brewery in town. Their Hermannator Ice Bock has won some serious awards, taste it and you'll see why. Also, at this point, we're going to need you to slow down- and what better way to take a break from beer tasting than with a tour of this steadfast institution. Extra points go to the group that can keep an English accent going through the Q&As.
The last (and closest to the ship) stop is at Swans Brewpub right downtown. This was my favorite IPA on the cruise, but make sure to order an entire flight and taste your favorite six. Also, there's no need for a table. That lean-to bar in the middle of the room can hold your beer, your jacket, and your feet.
Victoria has more microbreweries than what we called out, but we're not sure our legal team will let us recommend any more. Stroll back to the ship, and take pictures of the Victoria parliament building on the way for some great pictures. Most importantly, make sure you save which brews you enjoyed because many will allow you to order some sent back to your boring, work-filled, trafficked, non-cruise-ship life until you can pull yourself back on board.
EDITOR'S NOTE: This article was originally published on Dec. 2, 2015. It has been updated to show related itineraries.