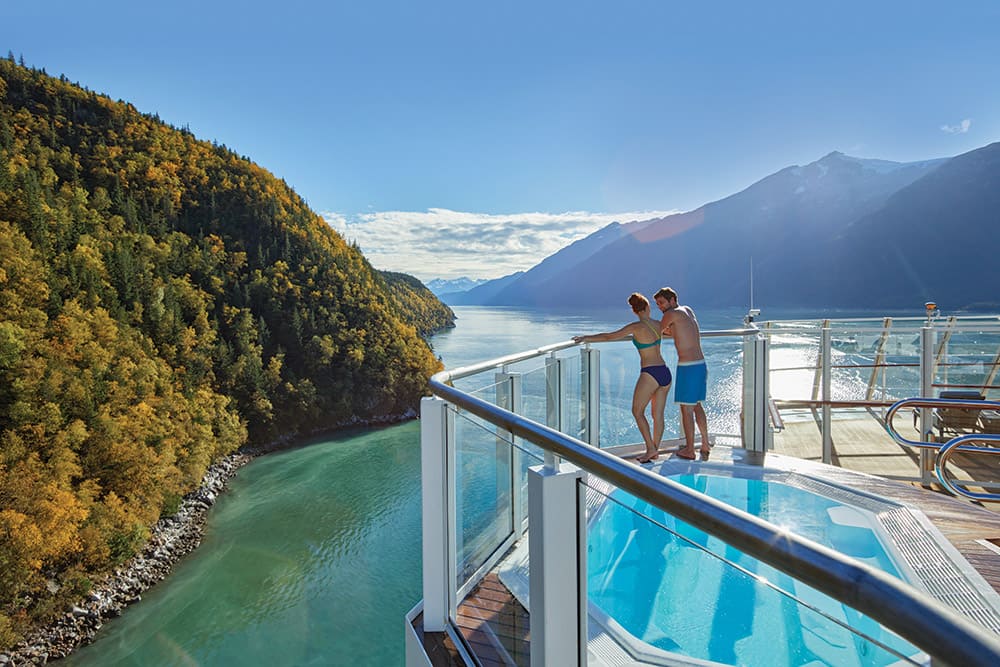 At first glance, all-inclusive resorts seem to have it all: food, drinks, entertainment, shopping, spa services, and a beautiful destination. However, on a cruise vacation with Norwegian Cruise Line, you get all of this and much MORE.
Have you heard the phrase, "Variety is the spice of life"? Well, variety is the spice of the cruising life, for sure! Cruises offer more variety, which leads to a better overall value and experience.
Ready to start planning? Explore all Norwegian cruises.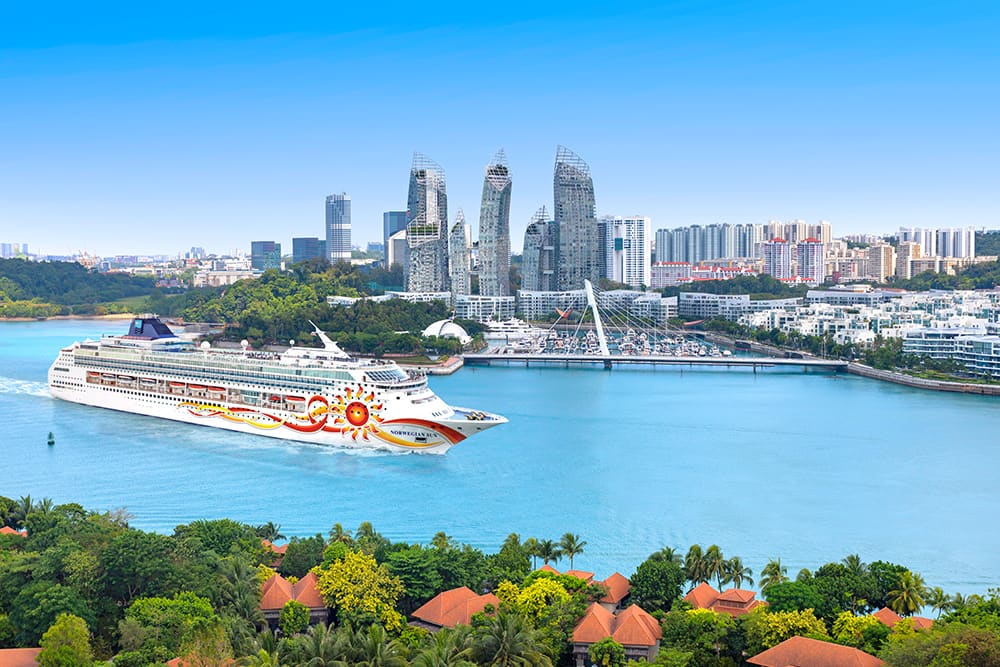 With further inspection and reviewing the list below, you'll understand why cruising can be better than an all-inclusive resort vacation.
1. You get to explore multiple destinations for no additional cost while cruising. At an all-inclusive resort, you only get to experience one destination unless you want to add more expense and travel time. That means you'll be waking up to the same view every day, whereas you'll have a new gorgeous backdrop every morning on a Norwegian cruise. And, the best part — you only have to pack and unpack once! 2. On a cruise, you have more options of things to do. Norwegian cruises offer trivia, bowling, raffles, and art auctions, for starters. If you want to keep a regular workout routine, explore the fitness center, relax with a much-needed spa treatment, or go shopping right on board. Depending on the itinerary, you may also have destination-themed activities, talks, and more.
RELATED CRUISES:
7-Day Hawaii Inter-island From Honolulu
8-Day Mediterranean Round-Trip Rome: Italy, France & Spain
7-Day Alaska Round-Trip Seattle: Glacier Bay, Skagway & Juneau
3. You will have better entertainment on a cruise vacation. From
Broadway-style singing and dancing shows
to comedians and everything in between, there is no room for boredom aboard a cruise with Norwegian! 4. Cruise prices, without excursions or extras, are generally lower than all-inclusive resort prices. Plus, with
Norwegian's Free at Sea
, you can enjoy an unlimited open bar! Comparing room and board, food, drinks, and entertainment, cruising wins out in my book. For example, did you know that you can
cruise to Hawaii
with Norwegian for half the price of an all-inclusive resort vacation?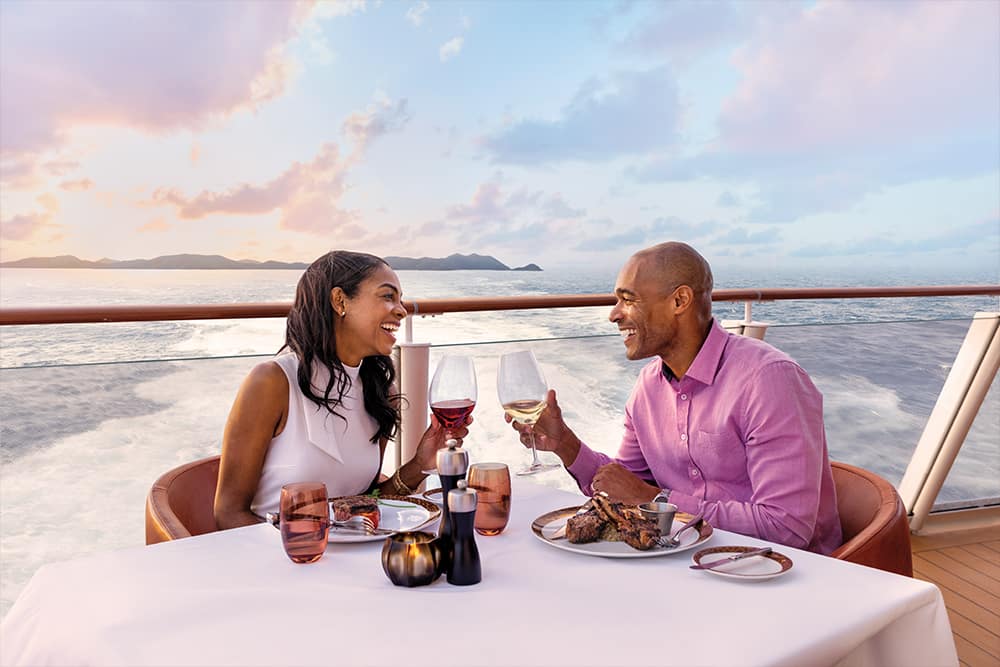 5. On a cruise ship, you have a bigger variety of food choices. While an all-inclusive resort will have one or two restaurants on site, a Norwegian Cruise offers many
dining options
, including a mixture of buffets, specialty restaurants, and main dining rooms. Plus, you have the option of enjoying lots of delicious local culinary specialties in every port you visit. 6. Cruise ships are family-friendly and have amenities for kids as well, such as a race car track like on
Norwegian Joy
and
Norwegian Bliss
, or ziplining and rock climbing aboard the
Norwegian Breakaway
. Aboard the newer
Norwegian Encore
, you'll find a racetrack at sea, a kids' aqua park, and a Splash Academy, all of which are sure to entertain your kids every day. Whether you have younger kids or teenagers, there's something for everyone on a Norwegian cruise vacation. 7. Cruise ships have casinos! The vast majority of all-inclusive resorts do not. You'll find table games and slot machines. Look for special events, promotions, and tournaments too. And for the icing on the cake, Norwegian has the
best casinos at sea
!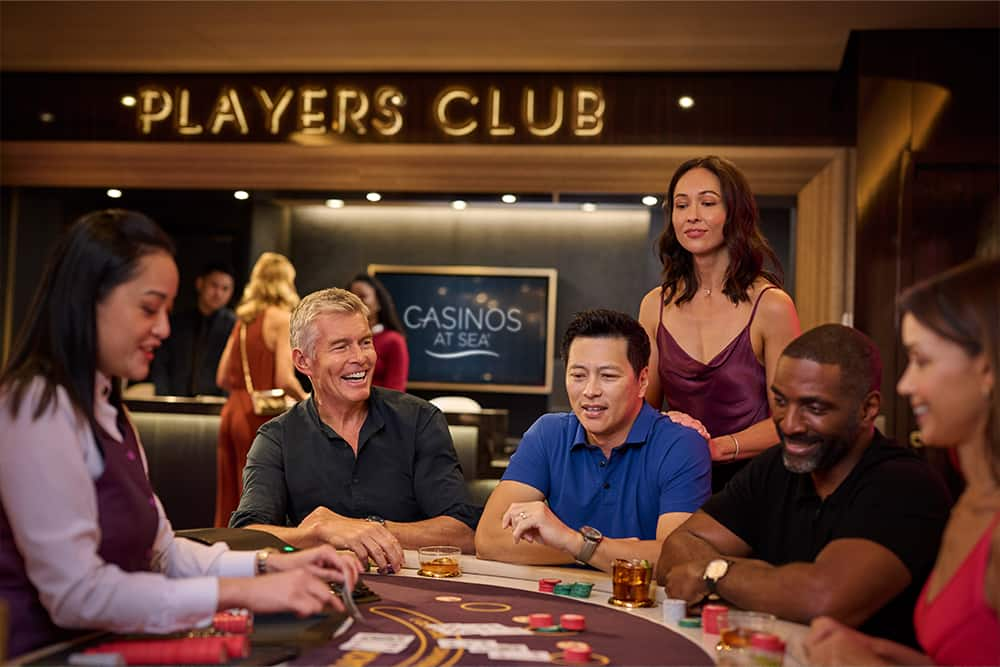 8. While cruising, you have the option to completely disconnect. If you're staying at a resort on dry land, you will tend to do your normal routine of checking emails and responding to messages. If you're on a cruise ship in the middle of the ocean, you can completely disconnect if you desire to. If you do need to check work email or get a message to home, Norwegian offers
Internet Packages
so you can connect as often as you'd like. 9. Norwegian Cruise Line has some completely unique experiences that you won't find at an all-inclusive. The Skyy® Vodka Ice Bar is a one-of-a-kind bar where everything is made from ice. On a Norwegian cruise, if you're a
thrill-seeker
, you're sure to find your way on the top deck, whether you're zooming across hairpin turns on our race tracks at sea, or chasing a win on our open-air laser tag course. These are the types of things you wouldn't necessarily be able to do at an all-inclusive resort and is what sets cruising apart from other vacations. 10. When you choose Norwegian, you'll also have the opportunity to experience a whole new class of ships. With the introduction of Prima Class, you have even more amenities that surpass an all-inclusive resort. Enjoy greater wide open spaces, outdoor dining, infinity pools, gorgeous observation lounges, a three-story racetrack, and more. Book a Prima Class cruise on
Norwegian Prima
or
Norwegian Viva
.
All-inclusive resorts have a lot to offer — a fact that is conceded here. BUT, the variety and multiple ports of call that a cruise vacation offers always win me over. With so many departure ports to leave from (many of which you can get to without having to purchase airline tickets), and with so many destinations to discover, a cruise vacation is one of the best ways to see the world. And if your goal is to see the world and have an amazing time doing it, come join us on a Norwegian cruise. You can't beat the value, entertainment, and experience you'll get!
While you're deciding which cruise vacation is right for you, be sure to sign up for emails to get the latest cruise deals and special offers delivered right to your inbox. Where are you cruising next? Tell us in the comments!
EDITOR'S NOTE: This article was originally published on September 26, 2018. It has been updated for relevant content and itineraries.