CHARTERS, MEETINGS & INCENTIVES TEAM
Meet the Team
Katina Athanasiou, Senior Vice President, Charters, Incentives & Events
Katina Athanasiou joined Norwegian Cruise Line Holdings in November 2014, after the acquisition of Prestige Cruises International, where she oversaw the sales efforts for all full-ship charters and corporate/incentive groups. As Senior Vice President of Charters, Incentives & Events at NCLH, Katina is responsible for the global sales and operations of all full ship charter and corporate/incentive business, as well as internal corporate meetings and trade events, including new ship inaugurals for all three cruise brands – Regent Seven Seas Cruises, Oceania Cruises and Norwegian Cruise Line.
With nearly 20 years of direct industry experience, Katina began her career as a corporate event planner, responsible for mid- to large-scale global travel programs. Katina then joined the cruise industry and combined her planning expertise with the flexibility, unmatched service and uniqueness of cruise ships to create turnkey MICE solutions that deliver incredible value and record satisfaction to clients.
She is a member of SITE, MPI and FICP, where she sits on the hospitality advisory board committee.
CHARTERS, MEETINGS & INCENTIVES – SALES
Stephanie Deaton, Senior Director of Sales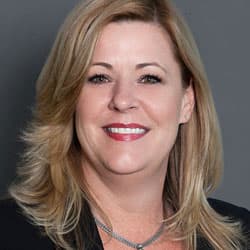 Stephanie started her career in 1998 with Landry & Kling, Meetings at Sea. During her 14 years there, she held both operations and sales positions and managed various key accounts with a focus on the incentive market for the financial and insurance industries. To expand her knowledge outside cruising, she left Landry & Kling to represent all-inclusive properties. Her love of the water however led her back to the cruise industry where she successfully served as a Corporate Sales Manager for the Eastern US region for a major cruise line. Stephanie later joined the Norwegian Cruise Line Holdings family in April 2015 and is based in our corporate headquarters of Miami, Florida. As Senior Director of Sales, she lends her wealth of knowledge to lead the Corporate Sales Manager and Sales Specialist teams.
Neil Brodie, Corporate Sales Manager, East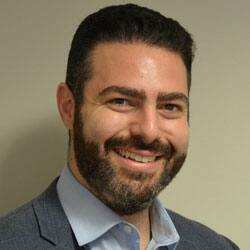 Based in Miami, Neil has an impressive background in the hospitality business. Prior to joining NCLH, he worked in a variety of roles where he was responsible for sales and operations for both land-based and cruise companies. Most recently, he worked for a major cruise line where he oversaw global operations for both charter and group programs of Fortune 500 clients and had responsibility for all worldwide group sales. In his current role, Neil is responsible for business development of corporate event, incentive group and full-ship charter programs in the East region for Norwegian Cruise Line, Oceania Cruises and Regent Seven Seas Cruises. He received his BA in Management and Marketing from the University of Miami and his MBA in Management from Nova Southeastern University.
Erica Lewis, Corporate Sales Manager, West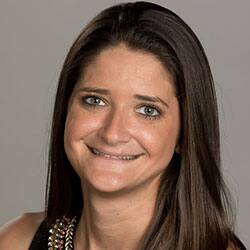 After receiving her BA in Marketing from the University of Miami, Erica joined the Oceania Cruises Marketing team, held multiple marketing roles within the organization, and was most recently responsible for the operation of all full ship charters for Oceania Cruises and Regent Seven Seas Cruises. She has strong operations knowledge and is greatly respected for her ability to foster relationships, making it her mission to ensure every client's program needs and expectations are surpassed. Now, as Corporate Sales Manager, Erica is directly responsible for business development of corporate, meeting, incentive and full-ship charter programs in her region for all three NCLH brands.
Matthew T. Boutwell, Corporate Sales Manager, International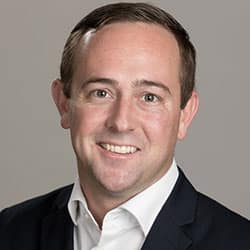 Matthew joined Norwegian Cruise Line in January 2010 in the outbound sales department. Since 2013, Matthew has worked in the Charter, Meeting & Incentive department and, in April 2015, was promoted to Corporate Sales Manager, focusing on the western territories of North America. In December 2016, Matthew took over the International Charter, Meeting & Incentive Sales efforts for markets outside of United States and Canada. Matthew has a Bachelors in International Relations and Human Rights from the University of Buffalo and Franklin University Switzerland where he started his travel career. During his time in Switzerland he worked for Engen in Luzern, Switzerland as an event planner and translator for their American employees. He currently lives in Southampton, United Kingdom in NCLH's U.K. headquarters.
Jose Luzbet, Supervisor, Sales Specialists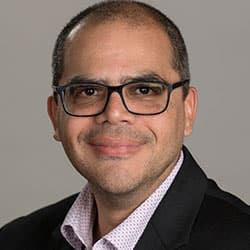 Jose is based in Miami and started his cruise career in 1996 at Norwegian Cruise Line. He has worked in various departments during his time but found love with the corporate, incentive and charter customers more than 15 years ago. Jose has extensive sales and operations experience and has a Hospitality & Tourism Degree from UNPHU in the Dominican Republic. As Sales Specialist Supervisor, Jose manages the Sales Specialist team and handles contract negotiations and reporting for the department.
Jose Lopez, Sales Specialist, East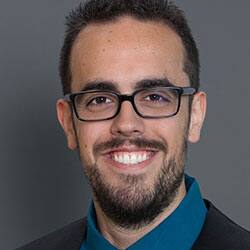 With over 14 years of experience in various positions at NCL, Jose joined the Charter, Meeting & Incentive team in 2018 and works with Neil on North America eastern region business. He started at the company as a reservation agent and since then gained valuable knowledge with roles in Passenger Services, International Reservations, Casino & Trade Programs and finally Strategic Accounts for the North America Sales team. Born and raised in Brazil but with Cuban parents, Jose is fluent in English, Spanish and Portuguese and uses his language skills and attention to detail to continue to provide exceptional service to his clients.
Robert Giraud, Sales Specialist, West
Robert is based in Miami, FL and brings over 20 years of cruise experience to our team. Having previously worked for Cunard Line, Seabourn and Silversea Cruises, Robert has had the opportunity to travel to a vast number of cruise destinations. He has held various positions within International Sales, National Accounts, as well as Corporate, Incentive and Charter Sales. Robert joined Norwegian Cruise Line Holdings to provide sales support to the West Coast region, working with Erica Lewis to help secure future business and manage existing accounts. Born in New York, he relocated to South Florida in 1997 to be closer to the thriving hub of the worldwide cruise industry. Robert is fluent in English and Spanish.
Fabian Obeso, Sales Specialist, International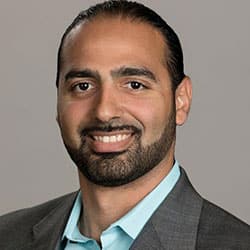 Fabian Obeso began his career with NCLH in 2011 when he joined Oceania Cruises. In his first role, he supported business efforts in Latin America, Australasia, Asia Pacific and South Africa. Fabian later began supporting sales for both Regent Seven Seas Cruises and Oceania Cruises, specifically for the Australasia and Asia Pacific regions. His detailed customer service skills and keen ability to help create solutions enabled him to increase business while providing invaluable assistance to our international partners. In 2016, Fabian brought his international market knowledge to the Charter, Meeting & Incentive team to help grow global sales and continue to provide excellent service.
CHARTERS, MEETINGS & INCENTIVES – OPERATIONS
Lisette Martinez, Director of Sales Operations & Services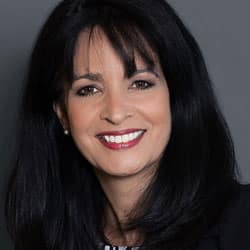 Lisette began her career in the cruise industry in 1995 and first joined Norwegian Cruise Line in 1999, responsible for National Accounts across North America. Currently, she leads the team of charter service managers as the Director of Sales Operations & Services. Having been in the Charter, Meeting & Incentive department for over a decade, Lisette's operational and product knowledge has helped the team flourish with the goal in consistently delivering on service. She is based in our corporate headquarters of Miami, Florida.
Vanessa Gonzalez, Manager, Charter Services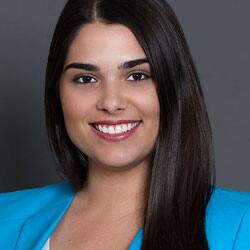 Born and raised in Miami, Vanessa is an experienced and highly accomplished event planner. She has navigated her way through the industry and executed countless full-ship charters ranging from music and theme cruises to corporate meetings, all while creating lasting experiences. Her passion to customize every level of detail and oversee the onboard operations provides a thorough and precise service to her clients. Previously, Vanessa managed a variety of programs for Norwegian Cruise Line's trade community including seminars at sea, onboard luncheons, shipboard conferences, tradeshows, President's Club meetings and more. Her outstanding organizational and problem-solving skills, along with her extensive experience, help make her both a valuable team and client resource.
Rolando Mendoza, Manager, Charter Services
Based in Miami, Florida, Rolando started his career with Norwegian Cruise Line in 1998. During his 9-year tenure, he held various positions within Reservations, Land Programs, Inside Sales and then Trade Programs, where he managed multiple programs ranging from Presidents and Platinum Club Annual Meetings, trade-shows, conventions, and annual sales meetings. Most recently he held positions with International Cruise and Excursions as an Account Manager for Latin America and Manager of Marketing Communications with Raintree Resorts International. With extensive experience in the cruise and hospitality industry, Rolando has developed incredibly strong relationships with a focus on establishing brand loyalty and repeat business. He is passionate about his work, enjoys challenges, and focuses on the qualities each member brings to the team.
Arisley Juarez, Manager, Charter Services
Arisley is an accomplished events & marketing professional with over 10 years of experience. Her passion for event planning began with an internship for the Miami HEAT organization, assisting in the coordination of Heat games, concerts and events, while pursuing an MBA from Florida International University. From there, she spent over 5 years as a Marketing and Events Manager, strategizing the overall marketing operations for a major casino and leading planning & coordination of all events. Arisley has strong communication, organizational and customer service skills and is excited to couple those with her event planning knowledge to make a big splash in the cruising industry.