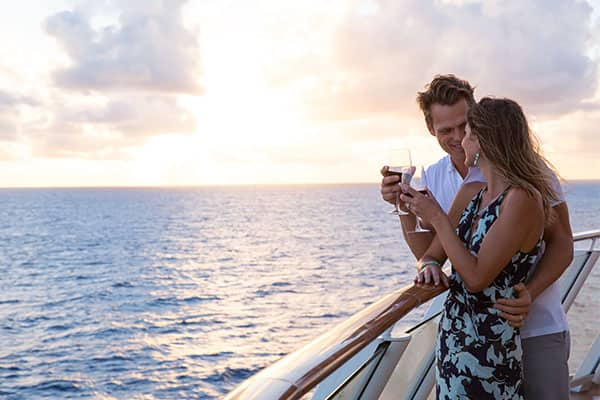 There are honeymoons and then there are getaways. The kind where you leave the stress, worry, and new in-laws behind and just go be free with your new special someone. So when it came time to plan our honeymoon, my husband and I opted for the latter. A honeymoon on a Caribbean cruise was calling to us after a late fall wedding, but the idea of complicated travel certainly wasn't - not after a full blown wedding that'd been planned over the course of a year.
Once the wedding was over, all we wanted to do was relax in the sand with a tropical drink in hand - and not much else. So it was an easy decision to book a honeymoon cruise: the exact right thing, the solution to months of exhausting wedding detail. No in-laws, no stressful planning. Just days of sailing to beautiful beaches and a well-deserved break. I'm happy to share that, years later, we still stand by our choice. If you're considering a honeymoon cruise, you're in for a treat. It's probably the most rewarding gift you'll register for. Read ahead for a look at how to honeymoon in the Caribbean and make the most of your time with your new spouse.
REGISTER:
First things first, plan ahead for the big trip. If you're on a budget (like most engaged couples) you'll be happy to hear about Honeymoon Wishes, Norwegian's new partnership with the gift registry website HoneymoonWishes.com. The full service honeymoon registry for couples allows friends and family to contribute to gifts to be delivered on board the couple's honeymoon sailing.
Instead of a traditional wedding registry for household items, couples can register with Honeymoon Wishes for memorable experiences to enhance their honeymoon such as a couples' massage at the Mandara Spa, a romantic dinner at one of Norwegian's signature specialty restaurants, or an adventurous shore excursion. Engaged couples can even have friends and family contribute to their cruise fare, to help send them on the honeymoon of a lifetime.
INDULGE IN THE ROMANCE: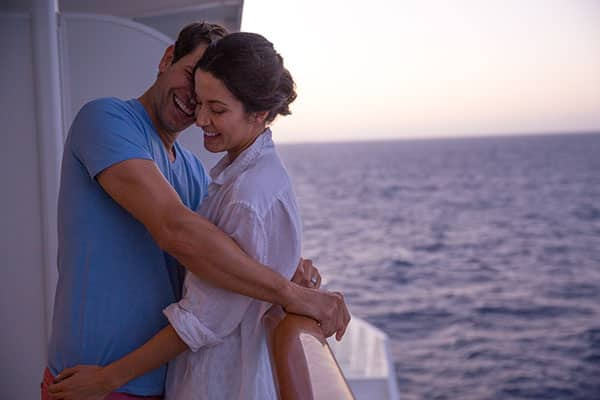 Never underestimate the power of a little romance. For the full experience, consider the Honeymoon Package, complete with sparkling wine and chocolate-covered strawberries in your stateroom upon embarkation, Canapés delivered to your stateroom one evening, a dozen red roses, breakfast in bed on one day of your choice, a romantic dinner for two in Le Bistro, two 25-minute half-body Swedish massages, and one 8x10 professional portrait to capture that newlywed glow.
LEAVE YOUR WORRIES BEHIND:
With so much going on in a typical day it is impossible not to feel a little stressed. Take a moment to disconnect and remind yourself that you are about to set sail to some of the most beautiful destinations with the person you love the most. Experience picture-perfect views on a Tortola cruise numerous bays; snorkel and swim on a St. John cruise, one of the most pristine lands of the U.S. Virgin Islands; then stroll hand in hand through historic buildings and Spanish forts on a cruise to San Juan.
TRY SOMETHING NEW TOGETHER: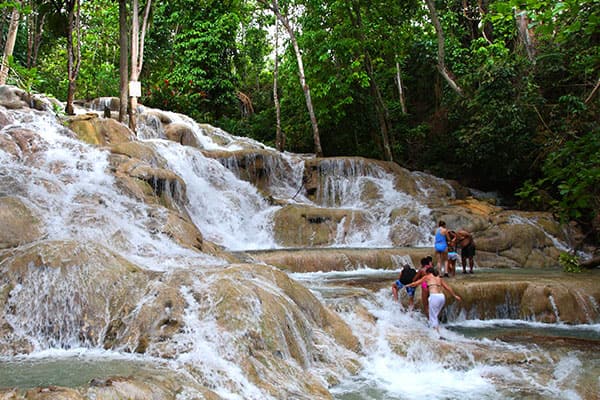 Nothing is more exciting that trying something new. Embark on your new journey together with an exercise in trust at Dunns River Falls on an Ocho Rios cruise, where you can climb a waterfall! Hold hands and follow your guide up the natural steps of 600 feet of cool, refreshing water flowing over natural limestone terraces. Want something more laid back? Try a dolphin swim experience for memories you'll always hold dear.
EMBRACE THE PASSION:
Visit one of the most beautiful private islands on your Caribbean cruise. Passion Island offers a chance to relax and have fun away from the crowds. Take in the tropical music and the lull of the waves for a beautifully tranquil experience on a hammock with a view of the ocean. If you feel the need for adventure, you can also bounce on the water trampoline or paddle a boat.
But don't forget to....
ENJOY EACH OTHER'S COMPANY: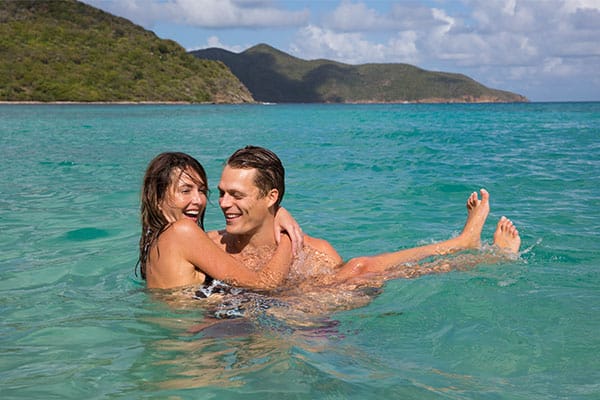 No amount of shore excursions and sightseeing tours can top a few stolen moments of pure relaxation with your love. Enjoy the fun stuff, but also take time to kick back and just be. Pick a quiet spot, lounge for a while, and hold hands while you make it a point to remember this vacation forever.
By the way, you can completely skip the conventional wedding and opt for a wedding at sea. Read more about Norwegian's weddings and vow renewal packages for a truly carefree experience.