Sometimes the most enticing qualities of a vacation lie within its simplicity and detachment from the bustle of everyday life. Take a Hawaii cruise to Molokai and you'll see one of those spots. Known to be proudly "Hawaiian by nature," Molokai boasts nature unspoiled by modern life. You won't find traffic or street lights on this island. Instead, a surefooted-mule can be your transportation along cliffs and rolling hills. You'll find miles of sandy beach replacing long asphalt roads for a welcome change of scenery. Truly, the classics are classics for a reason: because they stand the test of time. Quiet your mind and allow the beauty of Molokai to restore and replenish with its classic Hawaiian lifestyle. Here are some local places and activities to consider during your vacation to Molokai.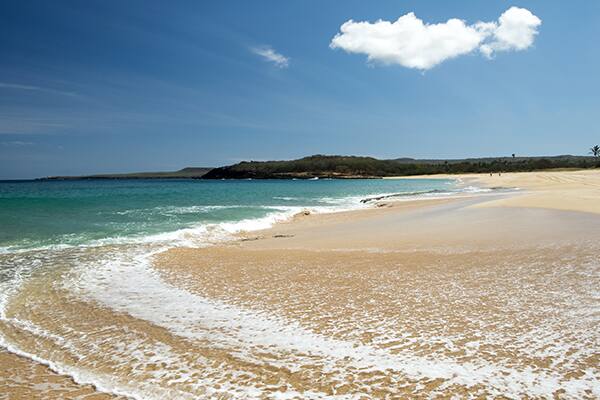 Known as "Three Mile Beach" Papohaku is one of Hawaii's largest white sand beaches. If you're searching for a quintessential island experience on your next Hawaii cruise, stop in, stretch out, and simply relax shore side. This is also a great spot to get a view of Oahu.
2. KALAUPAPA NATIONAL HISTORIC PARK:
Mount a mule for a quiet three-mile ride to the Kalaupapa Peninsula, where steep cliffs (the tallest in the world, according to the Guinness Book of World Records) overlook the Pacific. The remote area that makes up the historic national park is only accessible by mule but is one of the most scenic and historic in all of Hawaii.
3. KAUNAKAKAI:
The central town of Kaunakakai is Molokai's main harbor where some locals still fish for their meals. Here, you'll find the state's longest pier with views of local boats coming and going. This charming area also houses quaint shops, boutiques, and bakeries.
4. HALAWA VALLEY:
On the east end of Molokai, you'll find the Halawa Valley, a historic site where it is believed that Polynesians settled as early as 650 AD. Hidden within its lush landscape are various places of worship, stunning waterfalls, and breathtaking island views, making this the perfect location for a relaxing hike.
5. GOLFING ON MOLOKAI: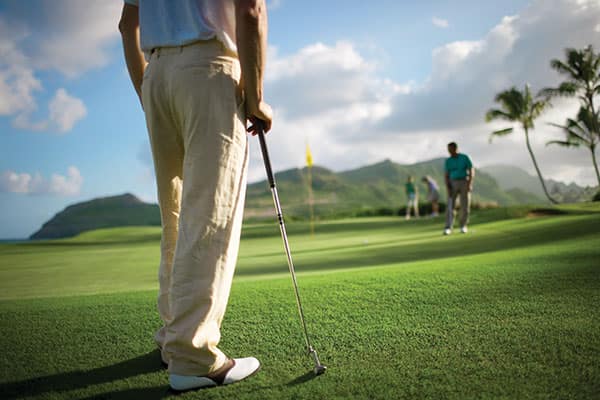 If you're searching for a place where you can practice your swing with a view, this is it. The nine-hole course on Ironwood Hills has views of Lanai due to its steep elevation and its relaxed atmosphere makes it the perfect place to de-stress with your favorite nine iron.
Of course, the rugged nature of the island offers much opportunity for adventure. Take a helicopter ride for a bird's eye view of the nature that rules the island, or simply ride a bicycle through it. Or, if you'd like to try your hand at interacting with the local fish, try sport fishing for Pacific Blue Marlin, Yellowfin Tuna, and Mahi Mahi.
However you choose to spend your time in Molokai on your next Hawaii Cruise, just be sure to embrace the tried and true island culture: simpler is sometimes better.