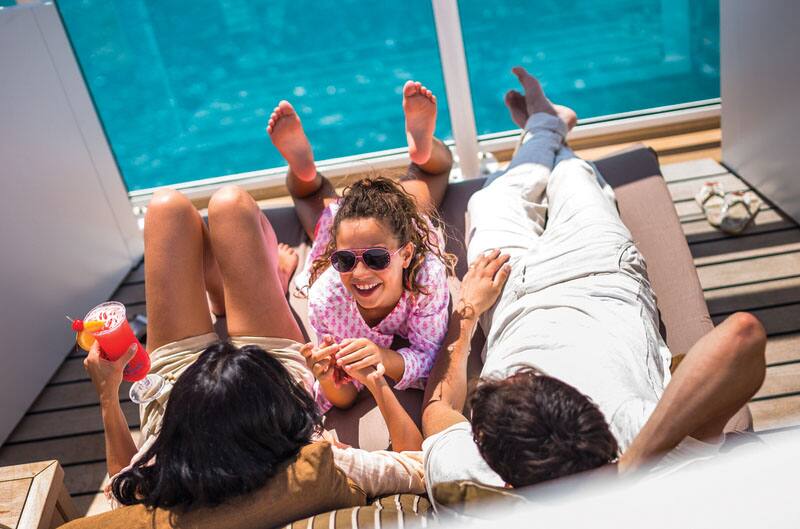 Let's face it: most people are good at making New Year's Resolutions but unfortunately, we're not so good at following through with them. But here's a resolution I think we can all get behind: take more cruises! Need more? Here's a good list of reasons why taking a cruise vacation should be a part of your New Year's Resolutions.
#1. Pampering is good for you. The Haven is even better.
From the moment you step on board your ship, you'll be pampered by every attentive member of the ship's staff. You can hit the spa to enjoy some "me time" or book a couples massage for you and your honey, all in the name of rejuvenation. Want to spoil yourself? Take advantage of duty-free shopping and gift yourself that holiday item you really wanted. Make a New Year's Resolution to enjoy that specialty dining, go for that massage and savor that champagne. And then, The Haven. Sigh. Besides the luxurious staterooms and being personally escorted on and off the ship, you'll also be pampered by your own concierge and a 24-hour butler.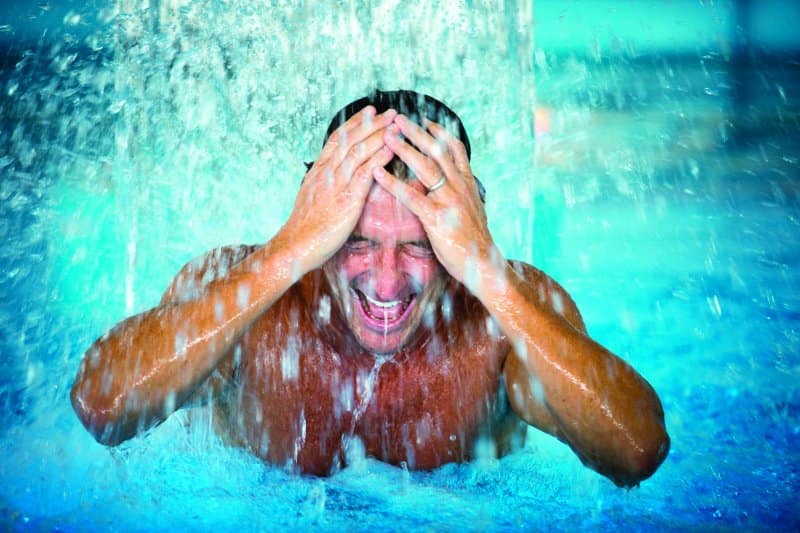 #2. Using all of your vacation time and being stress-free is good for you.
Planning your next Norwegian Cruise Line adventure is stress-free when you call your Personal Cruise Consultant. Once they've got you set, all you'll need to do is show up, unpack once and enjoy. Plus, did you know there are actual health benefits to taking a cruise vacation? According to Cruise Lines International Association (CLIA), the benefits of cruising include being able to easily take advantage of healthy dining options and enjoying downtime and relaxation. It also helps that you can easily incorporate sunshine and take in that amazing ocean air to reap the benefits of salt water while on a tropical beach or in the ship's pool.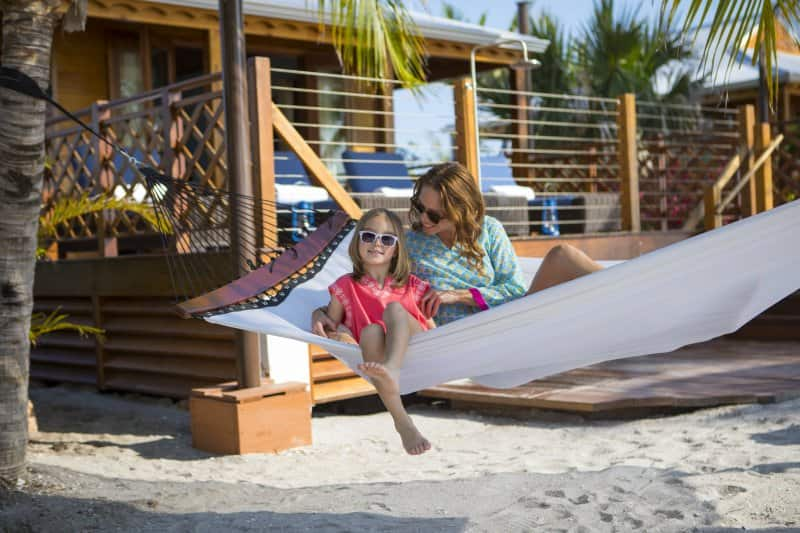 #3. Experiencing new destinations & meeting new people is also good for you.
As an avid traveler, I know few things are more exciting than the anticipation of arriving at a new destination. Exploring new countries and cultures is so enriching, and this includes immersing yourself into the local life: sip that espresso in an Italian sidewalk cafe in Rome or learn an authentic hula dance in Hawaii. Plus, you'll meet like-minded cruisers from many destinations, and even though socializing comes natural to some, when you're on a cruise, everyone is just so friendly! The happiness just seems to flow along with the ocean waves.
#4. Challenging yourself is always good for your soul.
Here's my personal take on this one: it took me 2 attempts, because I'm absolutely terrified of heights, but I finally walked The Plank onboard Norwegian Getaway. And I only did it because a fellow passenger I'd just met said he was going to do it as a challenge to himself. So I thought, why not? The next day I harnessed up and went for it. It was such a fulfilling experience that's led me to try other things like ziplining and scuba diving. See? Meeting new people is a good thing. It was surprising to me how confident I felt after doing this one little thing!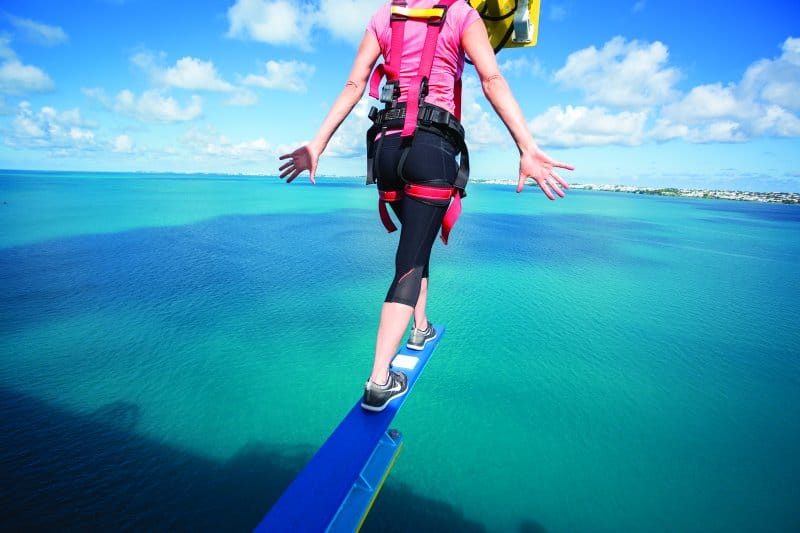 #5. Following your passion also feeds your soul.
Everyone has that one thing that they love to do more than anything else in the world. And following your passion definitely creates happiness. Besides choosing a destination you're sure to love, Norwegian Cruise Line offers an array of onboard activities and shore excursions for your entire family to enjoy. Art and history buffs will fall in love with Europe, while adventurers will adore snorkeling along the Great Barrier Reef. Romance seekers and shoppers will be delighted with the seemingly endless sandy beach and duty-free shops in the Caribbean. Nature lovers will be amazed by the glaciers and wildlife viewing opportunities in Alaska.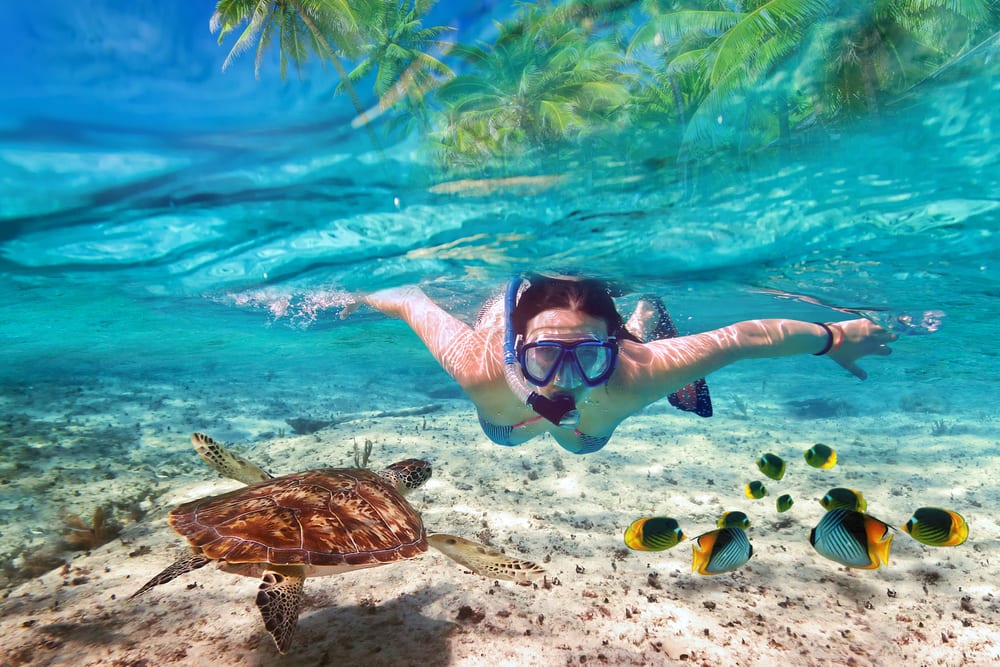 So, why should taking a cruise vacation be part of your New Year's Resolutions? That's right, you've got it: Simply because it's good for you.